It has been exactly 8 days since we launched our Loop Email app on Product Hunt, landing amongst the best 5 products launched that day and made it to their well known newsletter which they are sending out the the day after. The 24 hour launch period was an exciting event for the whole company, a true roller coaster of emotions. We enjoyed every second of it!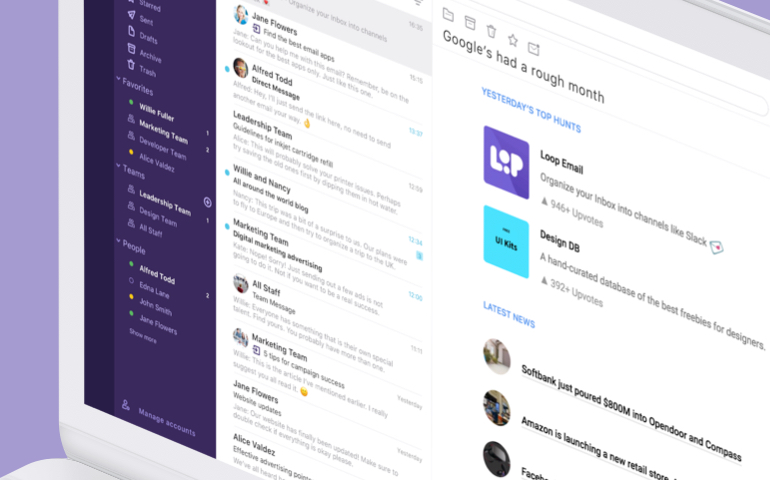 Why Product Hunt?

Product Hunt is without doubt one of the hottest places for the tech enthusiast to be and to be seen. If you have a new app, product, or a book you would want to launch it on Product Hunt first. It's not just another place on the world wide web. It's a well-known and experienced community where early adopters, developers, entrepreneurs, investors, and members of the tech world discover and comment on fresh products which helps a product reach a larger audience and more new users or subscribers. A fact we certainly came to appreciate. As we discovered, the Product Hunt is a huge community that's seriously wide spread. The engagement is high, the discussions are a daily routine, the insights are to the point and helpful answers are kept up to date.
How did we manage the game?

We've spent the last 2 years innovating and refining a tool that could help businesses better use email. The result of a huge amount of hard work and devotion is Loop Email. An app where teams can connect and collaborate easily within an inbox as it automatically sorts emails into channels. Teams that use email every day, now have an opportunity to work with their colleagues straight out of their inbox and in real time through messaging, team chat and 'loops'.
Being sure of having the right product to stop the madness of a million unnecessary emails and meetings, we decided to shoot it out into the universe on the 27th of September 2018. It was a pretty unknown terrain for all of us, but we managed it smoothly with contact lists, charts, research, community engagement, designs and copy changes. It was great to see all the hard work from our team to finally pay off.
Some of the side effects of the launch:
Loop gained more than 1200 upvotes ?,
Loop was mentioned as well as upvoted by Product Hunt's founder Ryan Hoover,
20 times more registrations in one day than usual ?,
But most of all, we were very happy, excited and grateful about the honest feedback from the users and the Product Hunt community all over our social media channels, valuable improvement ideas and insightful questions about the app and our work which we got through our support channels ?.
Product Hunt leveled up our game!

We entered the world of Product Hunt with a lot of different emotions and expectations, not knowing what is going to happen next, what kind of vibes the community will throw at us or how they are going to react. But a few hours into the launch the upvotes kept on rising, the feedback on the page was buzzingand  the community was vivid. Our launch rocket landed and it landed in style. Every comment, clap, high five, emoji, like or share from the Product Hunt community felt great and was a true confirmation of all the endless hours invested into building this app. A big thank you and high five to every single one who engaged on Product Hunt, you helped us (will continue helping us) level up our game! ✋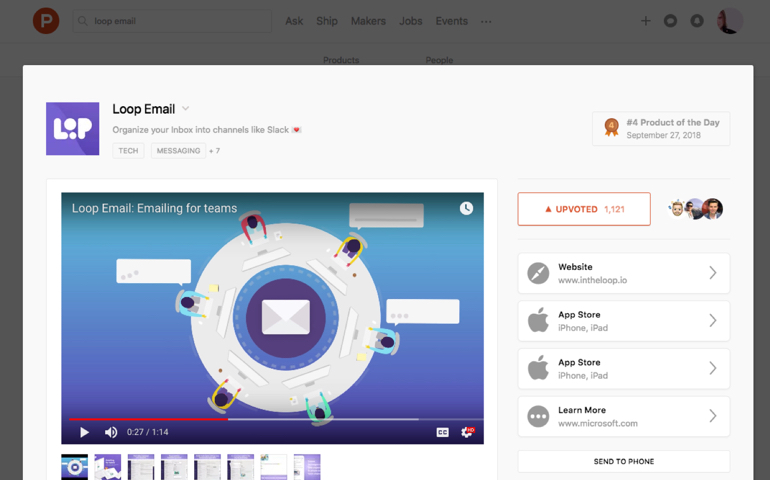 Where next? To the stars!
Launching on PH was a total success for us, nonetheless, we wont be stopping at this victory. The outcomes keep us motivated and inspired for our further work on the journey of helping businesses work smarter.. Our journey continues towards new upgrades that will help make the reinvented email experience even better. We actually launched already a couple of them in the past days as a response to some of the most desired feedback from the PH community. They all made us think of new specifics to put on our roadmap and new mindsets on how to understand the users better and how to make the app experience better for them. We are thankful for such insights and want to ask everyone to keep coming with the feedback. Rebuilding the email experience is hard and we're thankful to our users that are riding with us on this journey. Keep on sending your feedback and help us tailor the email experience to the way we work today.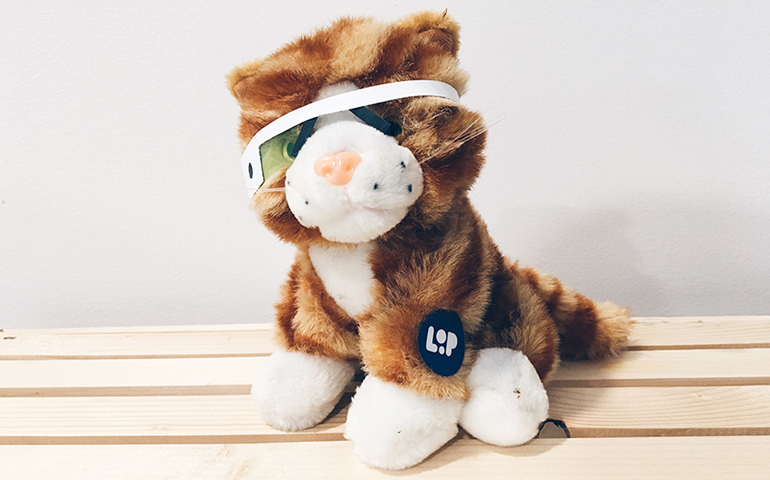 A big round of applause goes to every single one in the Loop Email staff as well as to all the users and communities. We presented our app in the best light possible, showed the universe what great teamwork can do and that a group of devoted developers, designers, writers, thinkers and leaders can move mountains or at least shake up the game at Product Hunt.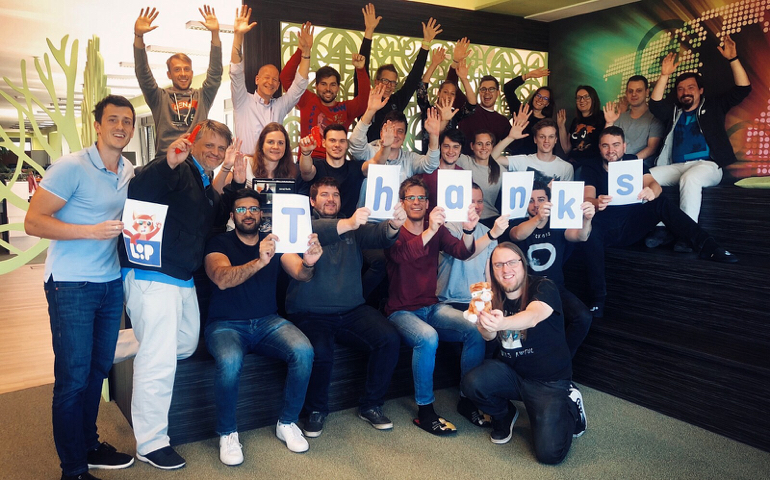 *Cat with spy glasses is Product Hunt's trademark. To honor it, we created our own spy cat and friendly helper, Loopy.