Make email your team's
superpower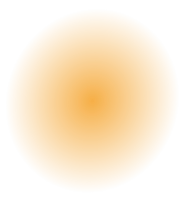 Loop unlocks great teamwork
right inside your email inbox
Shared Inbox
Managing emails as a team has never been simpler. Use Loop's shared inbox to make collaborating on customer emails a breeze.
Team Collaboration
Loop is an all-in-one team communication tool. Chat 1-2-1 or with an entire team and get work done where you already spend most time – in your inbox.
Workflow Automation
Cut the busywork so your team can focus on what matters. Loop's powerful automation engine means you can customize Loop to fit your team.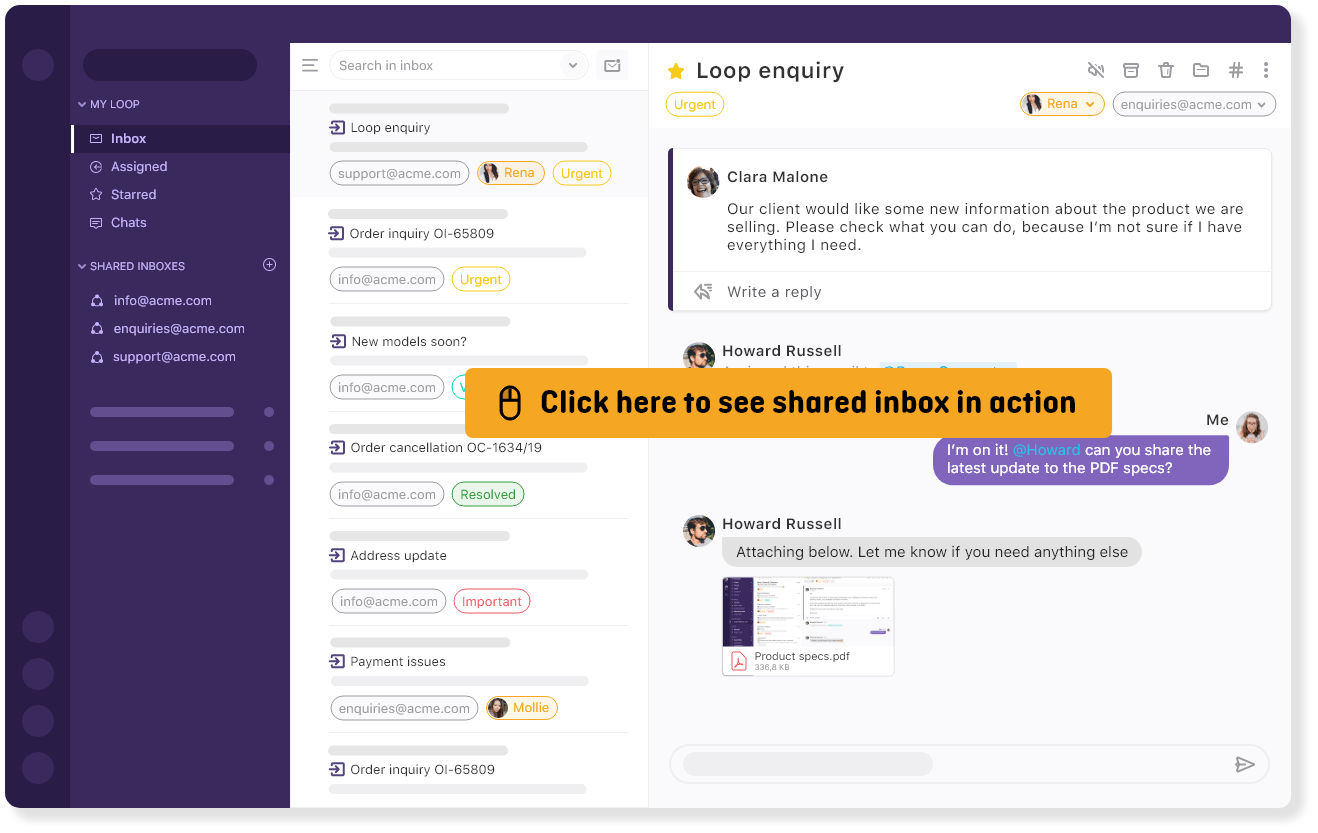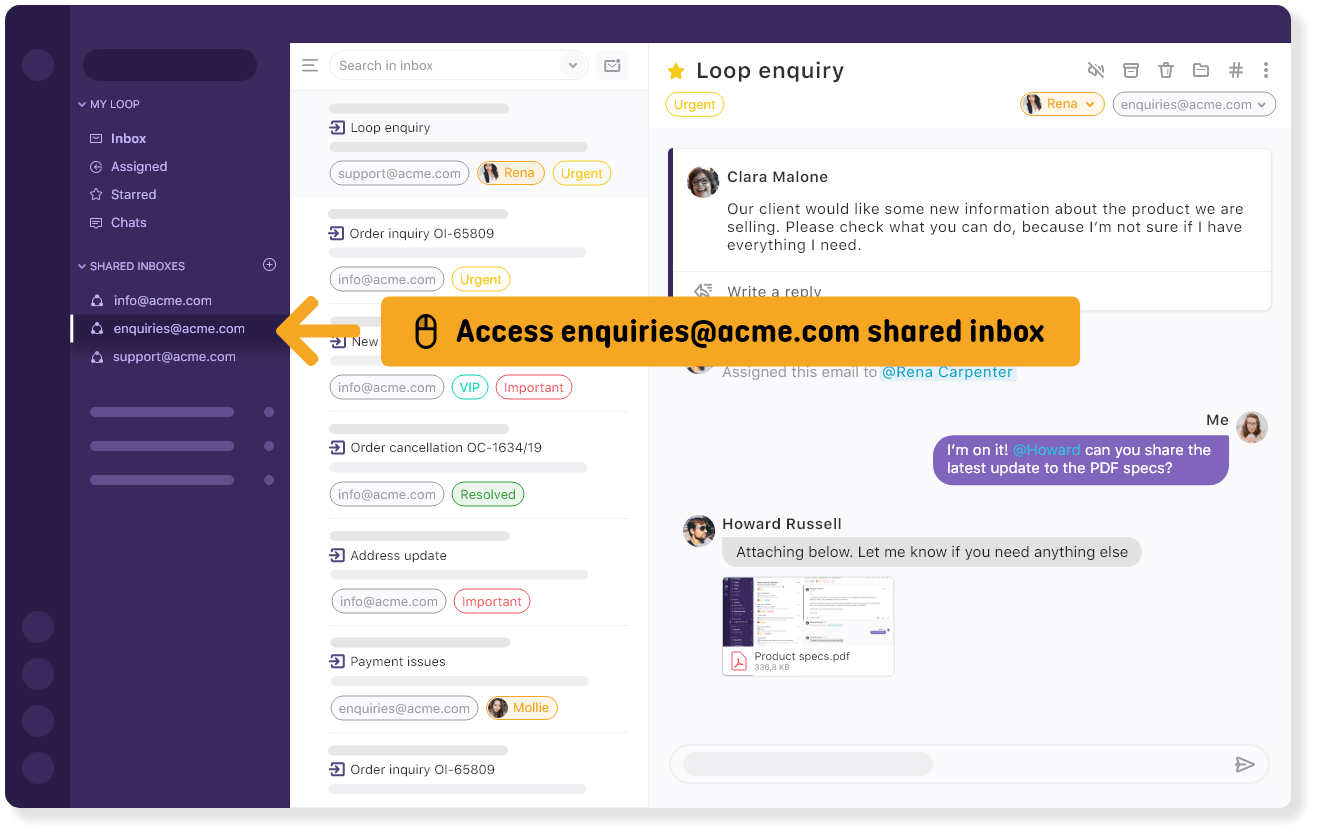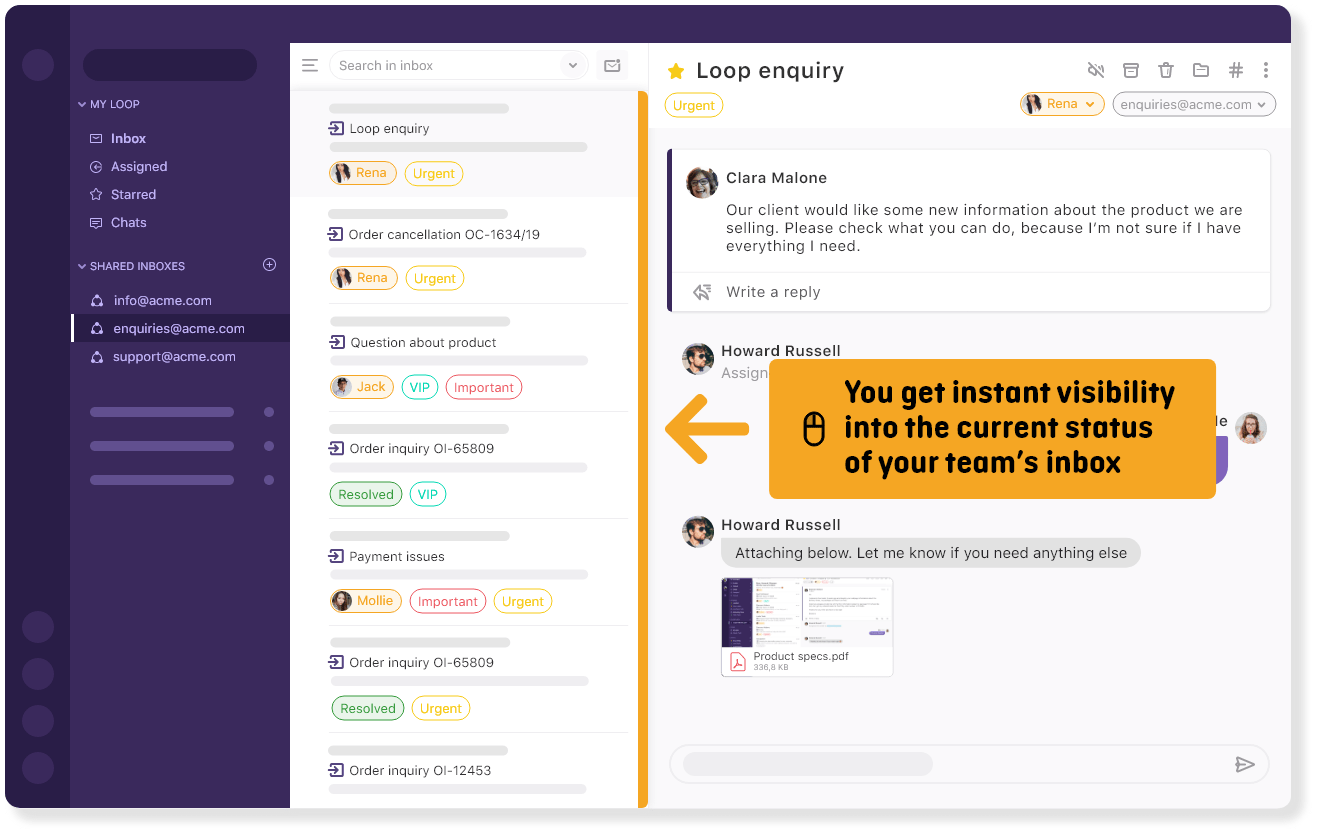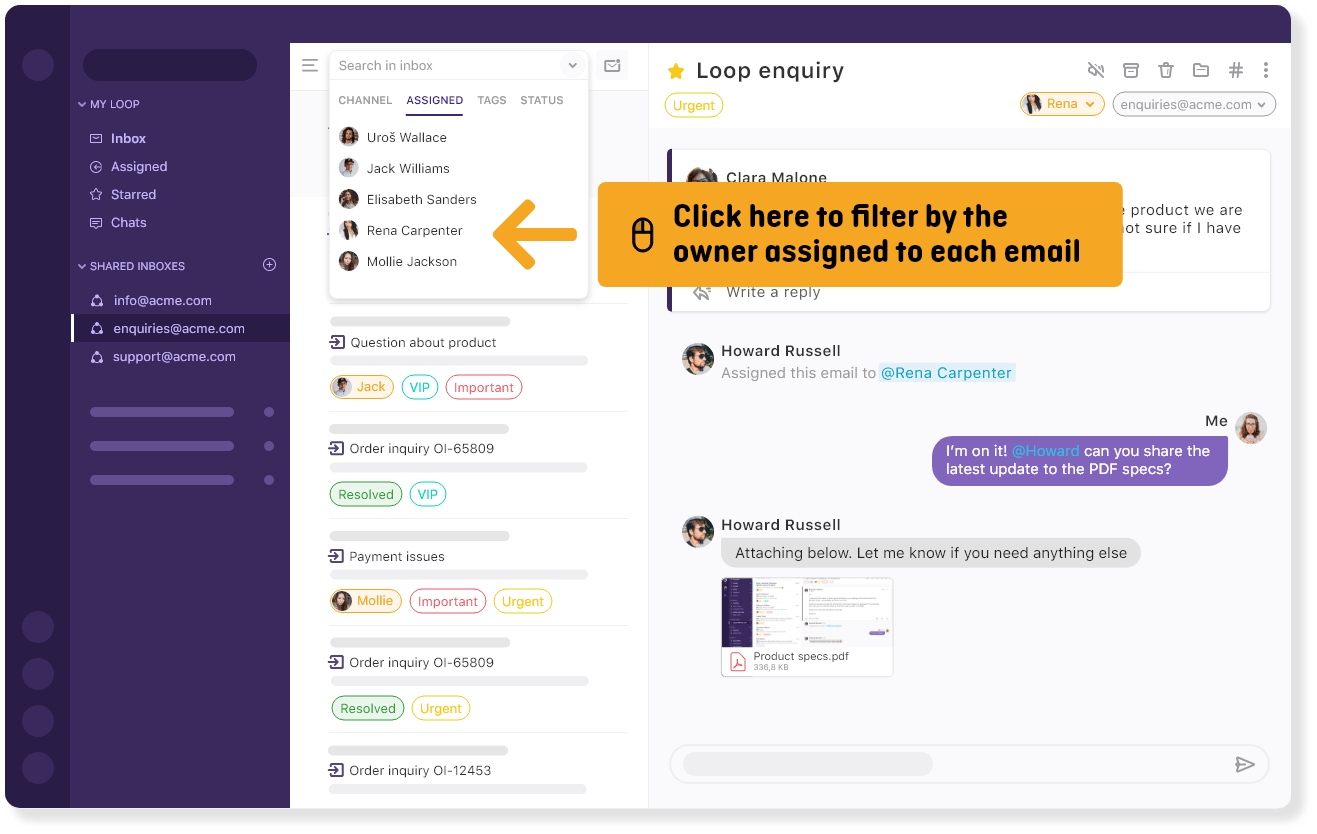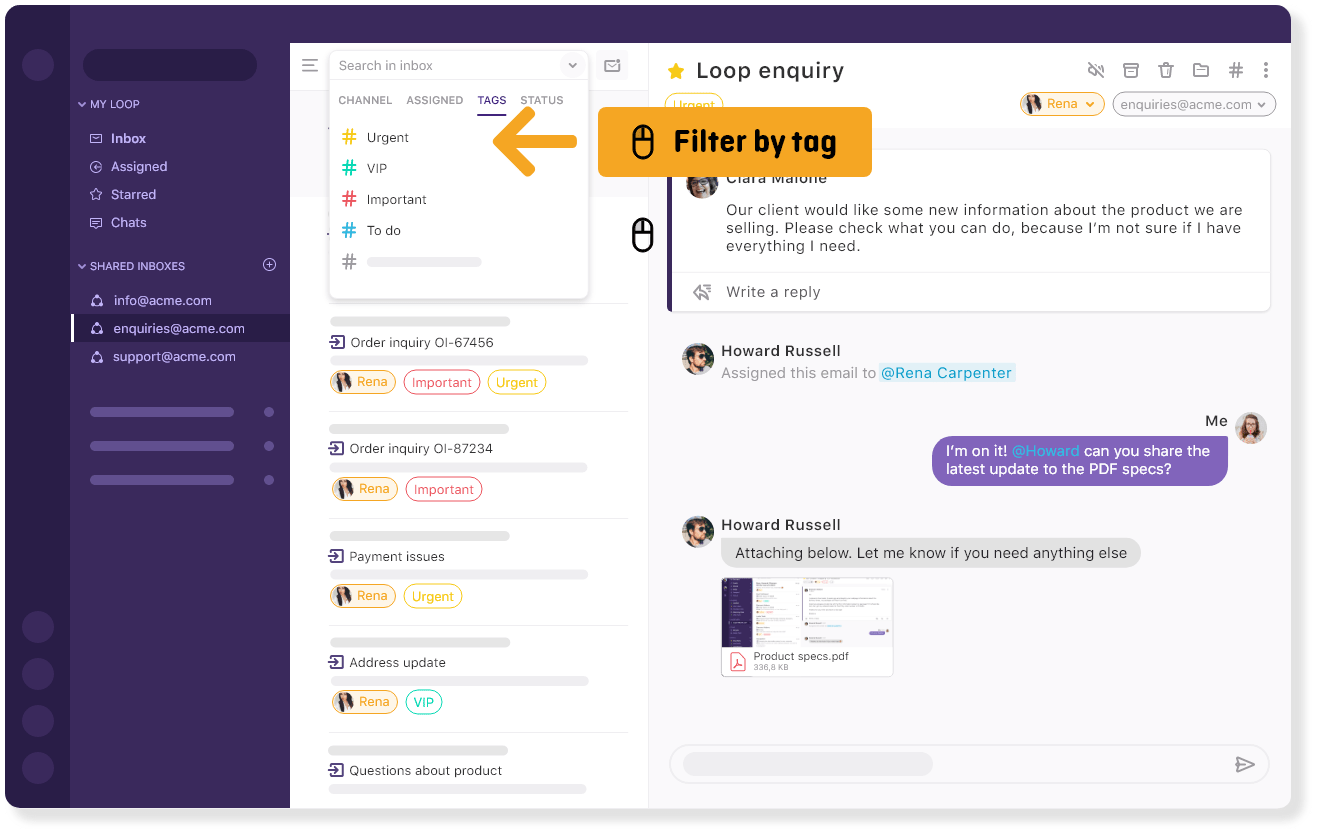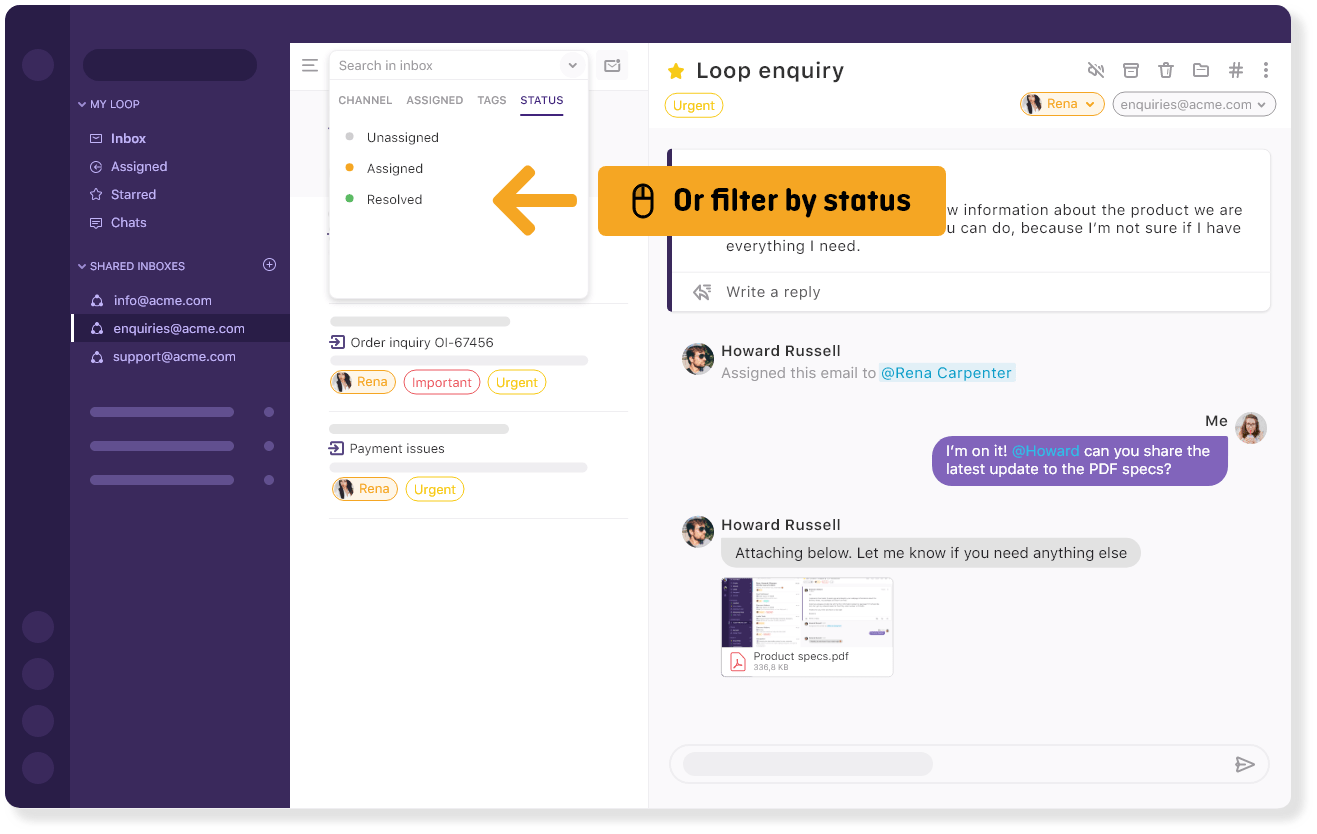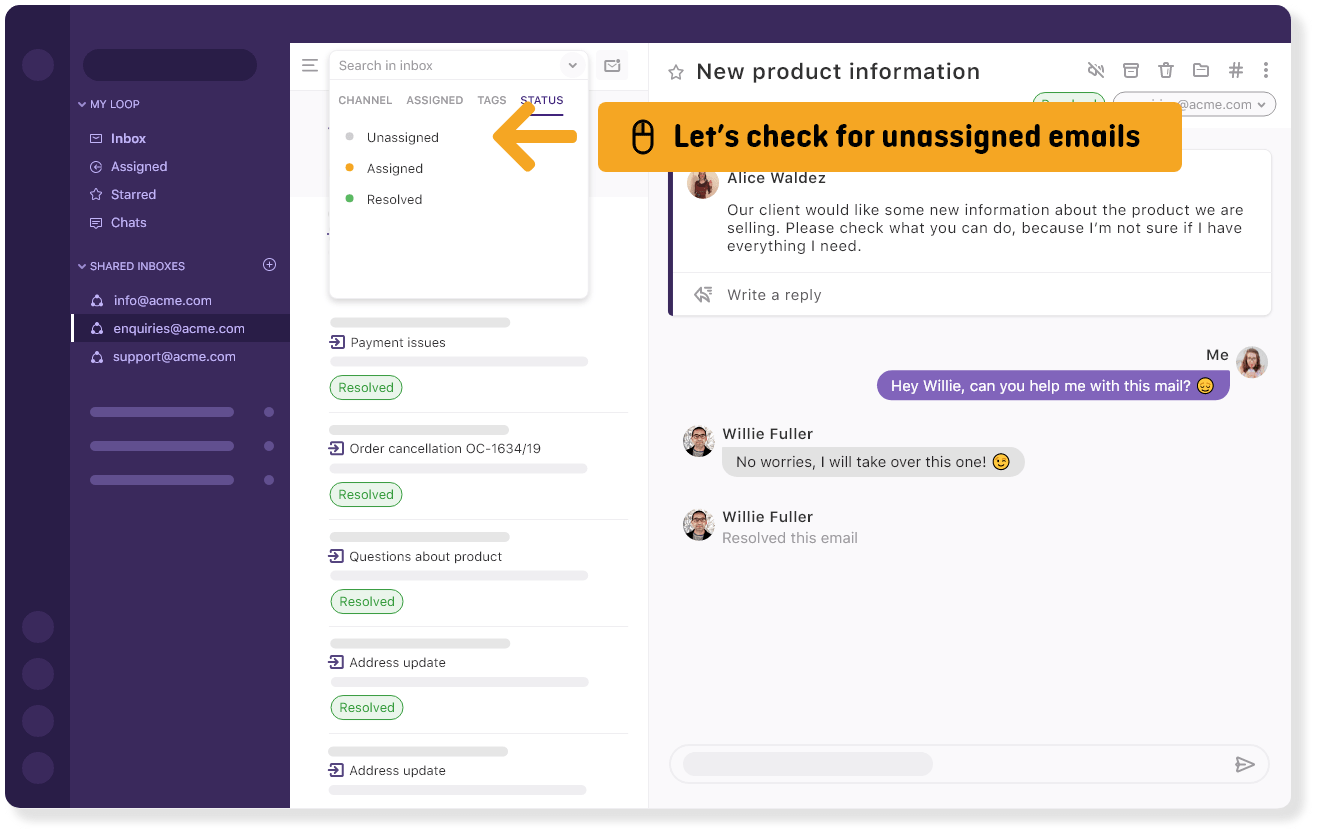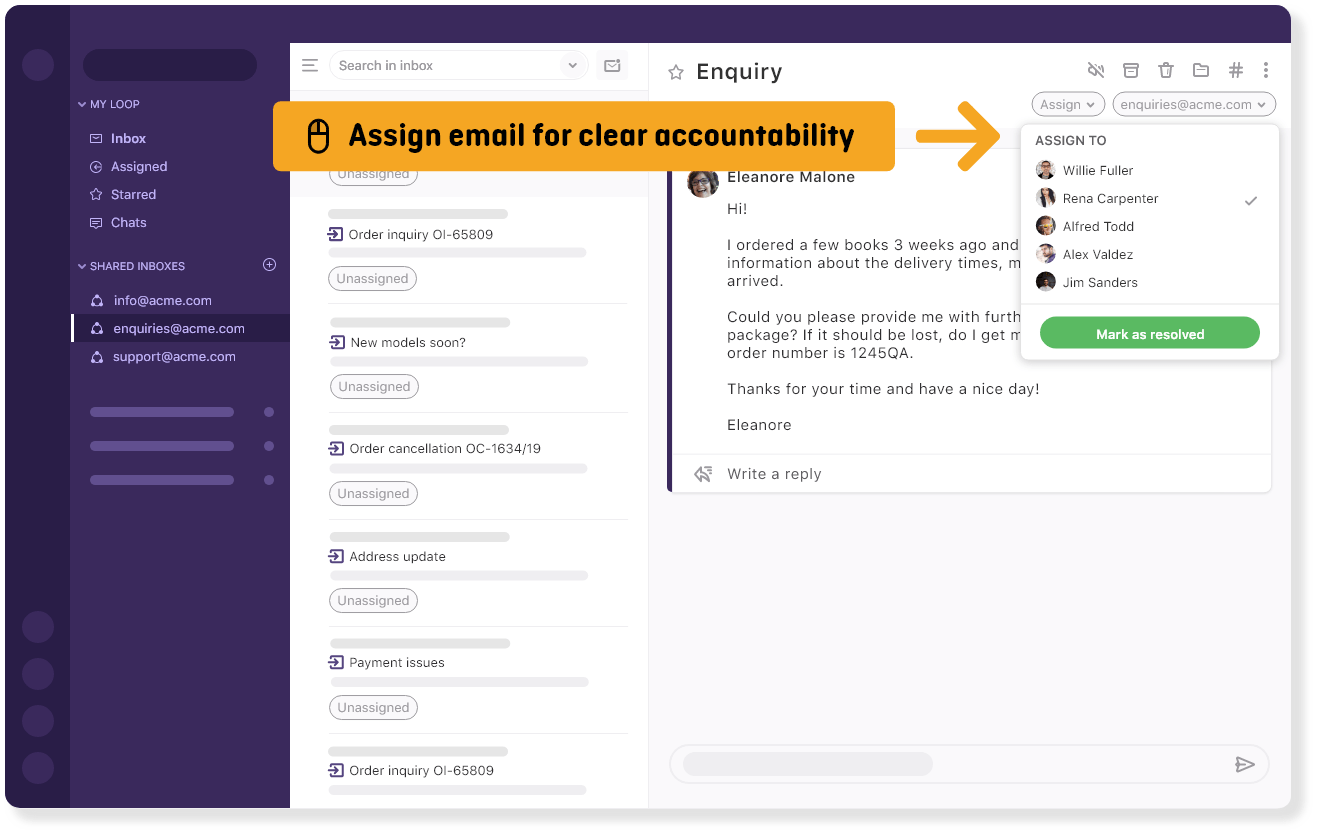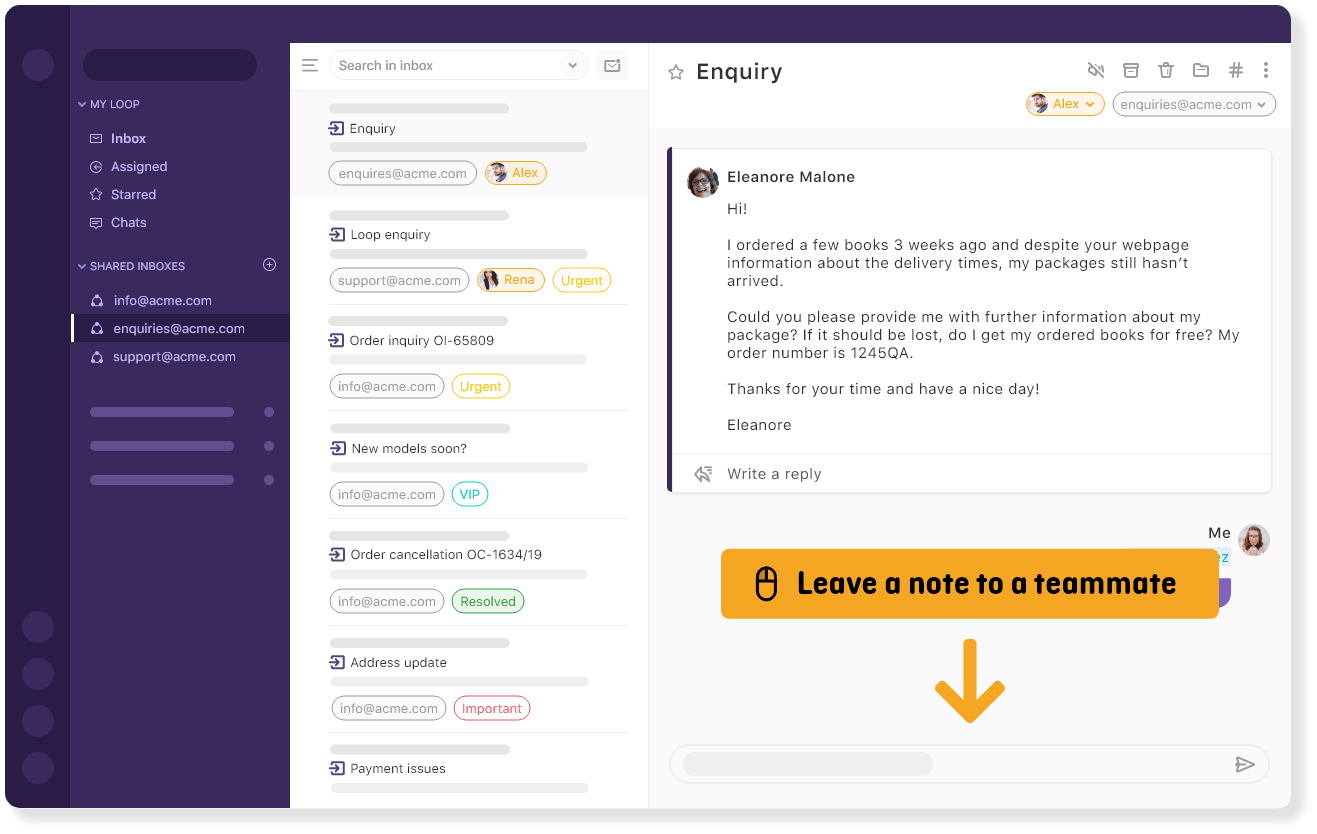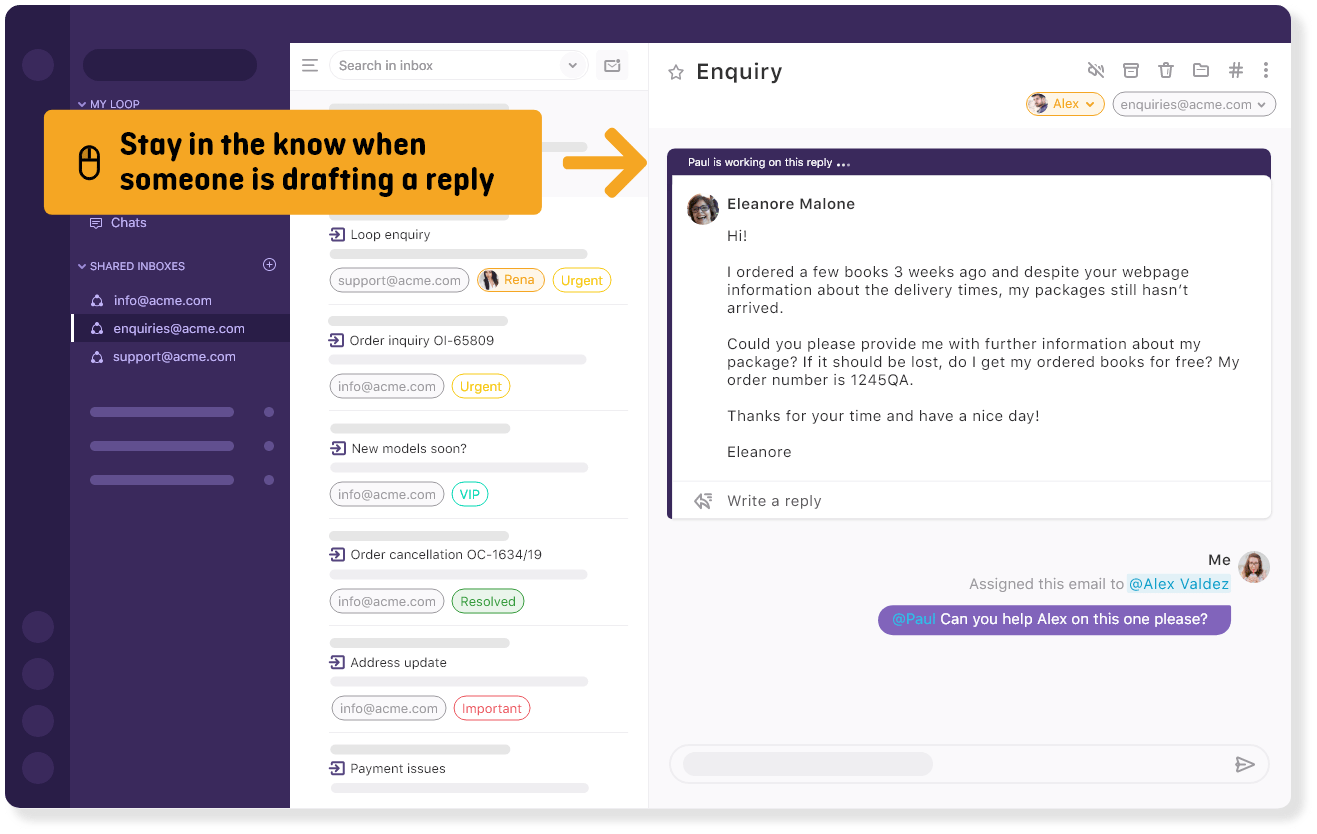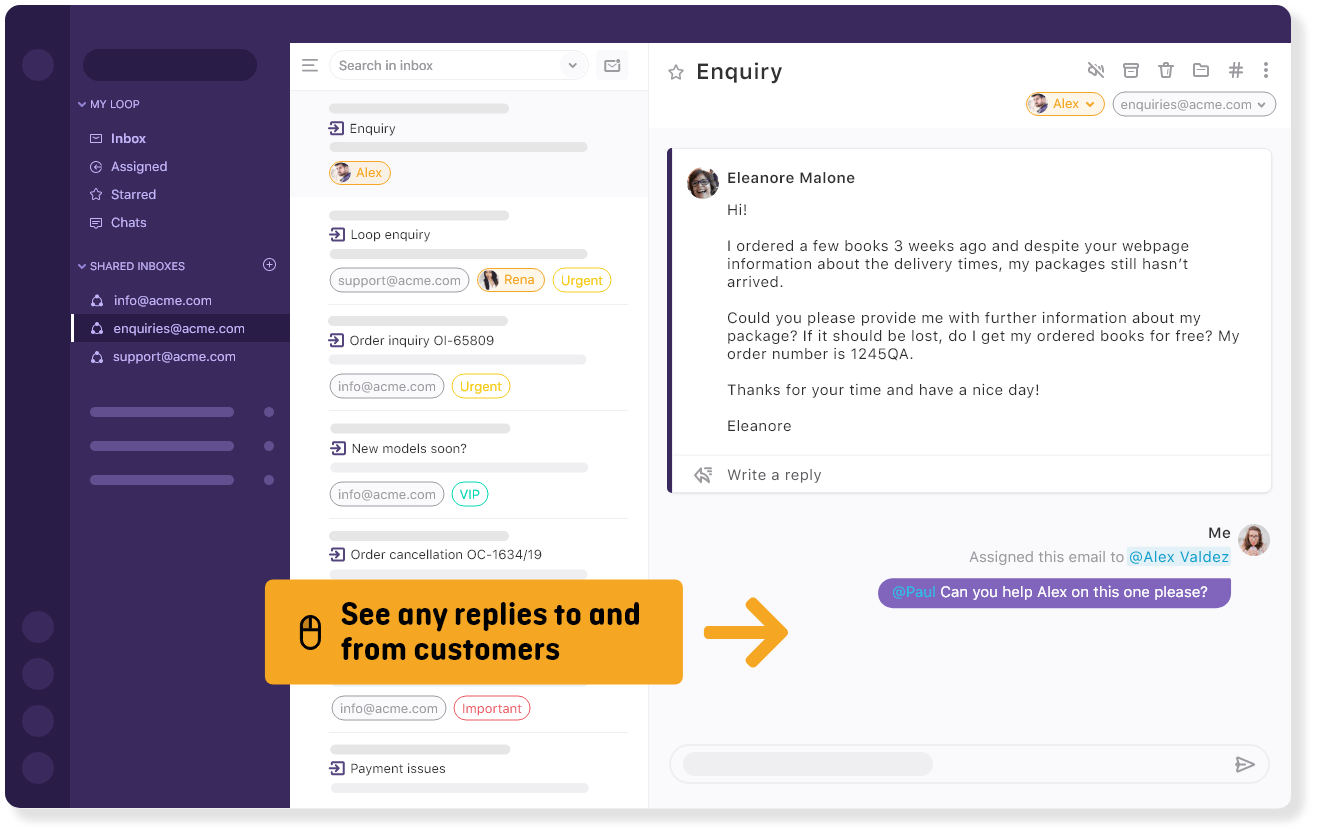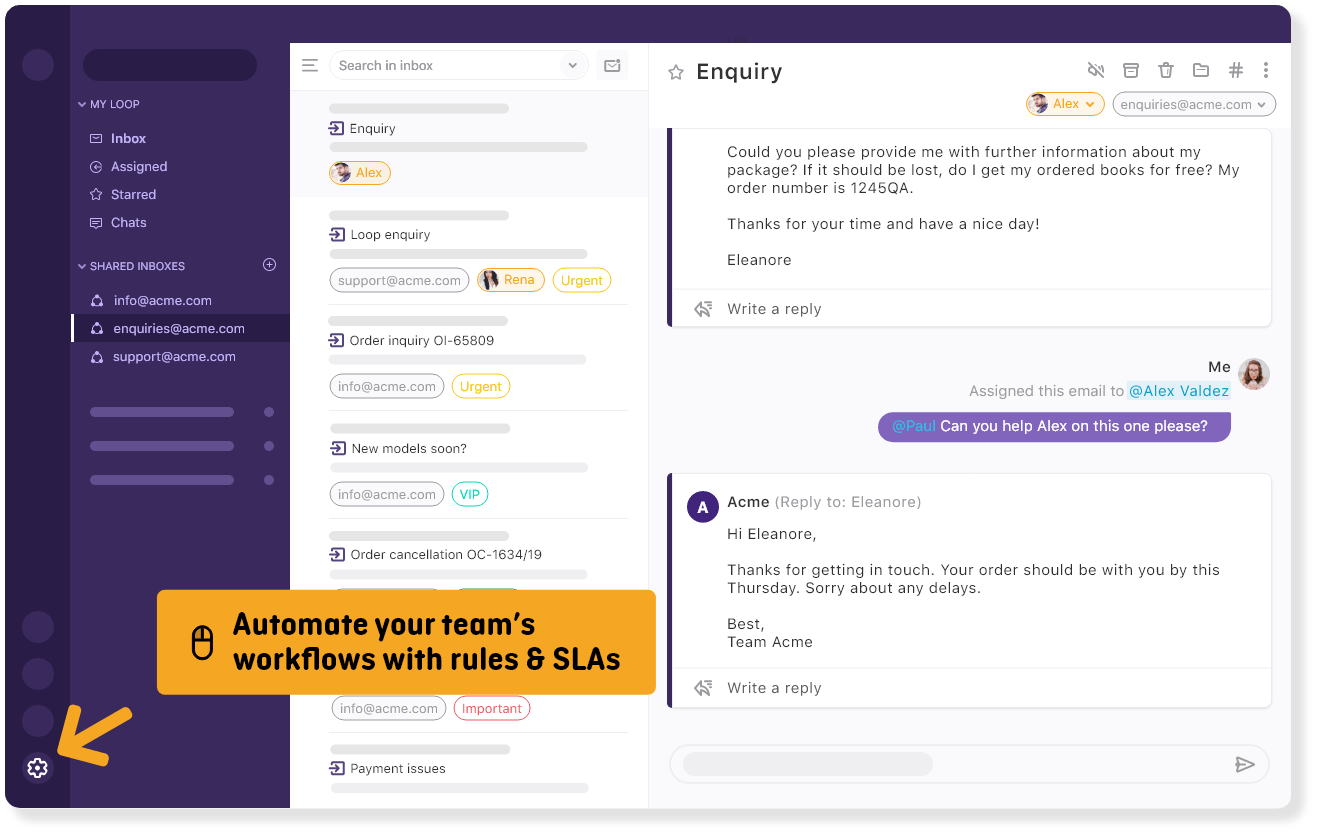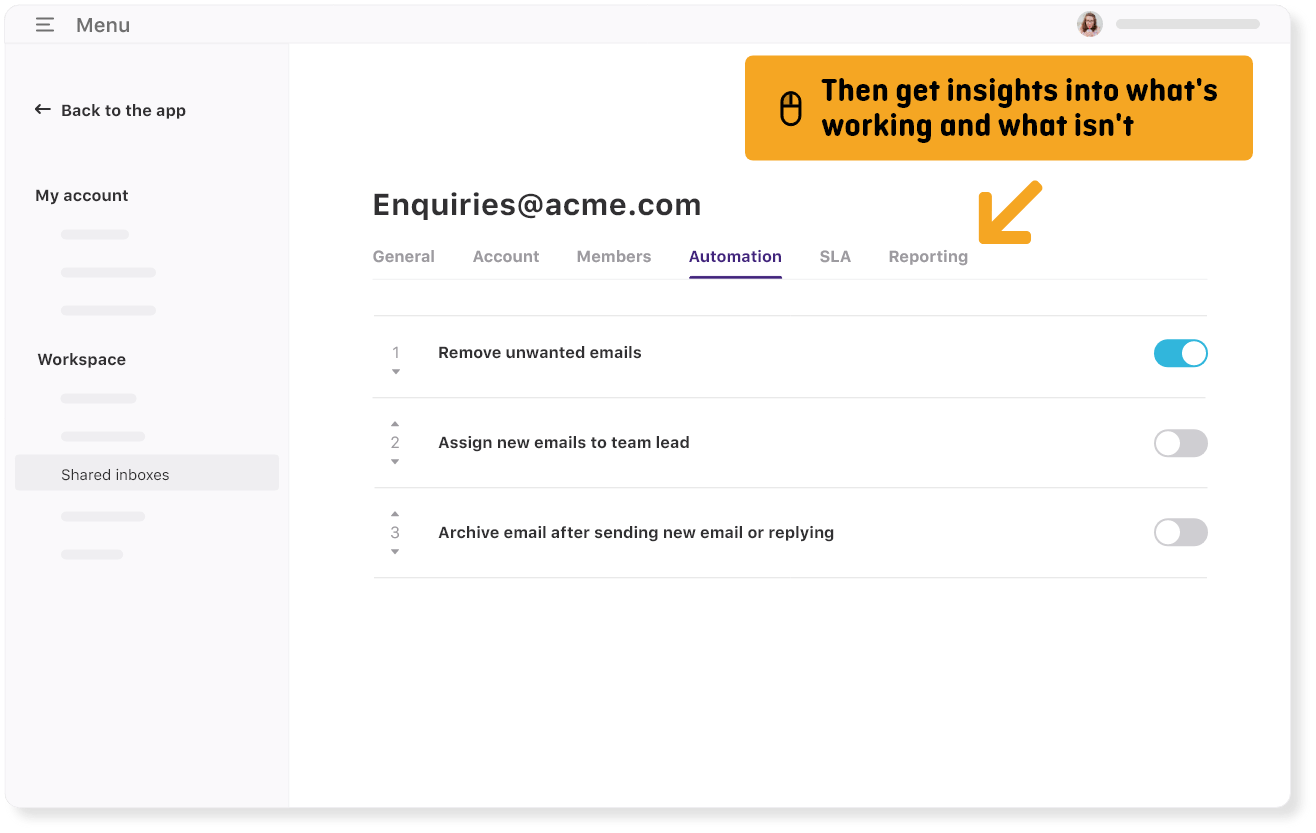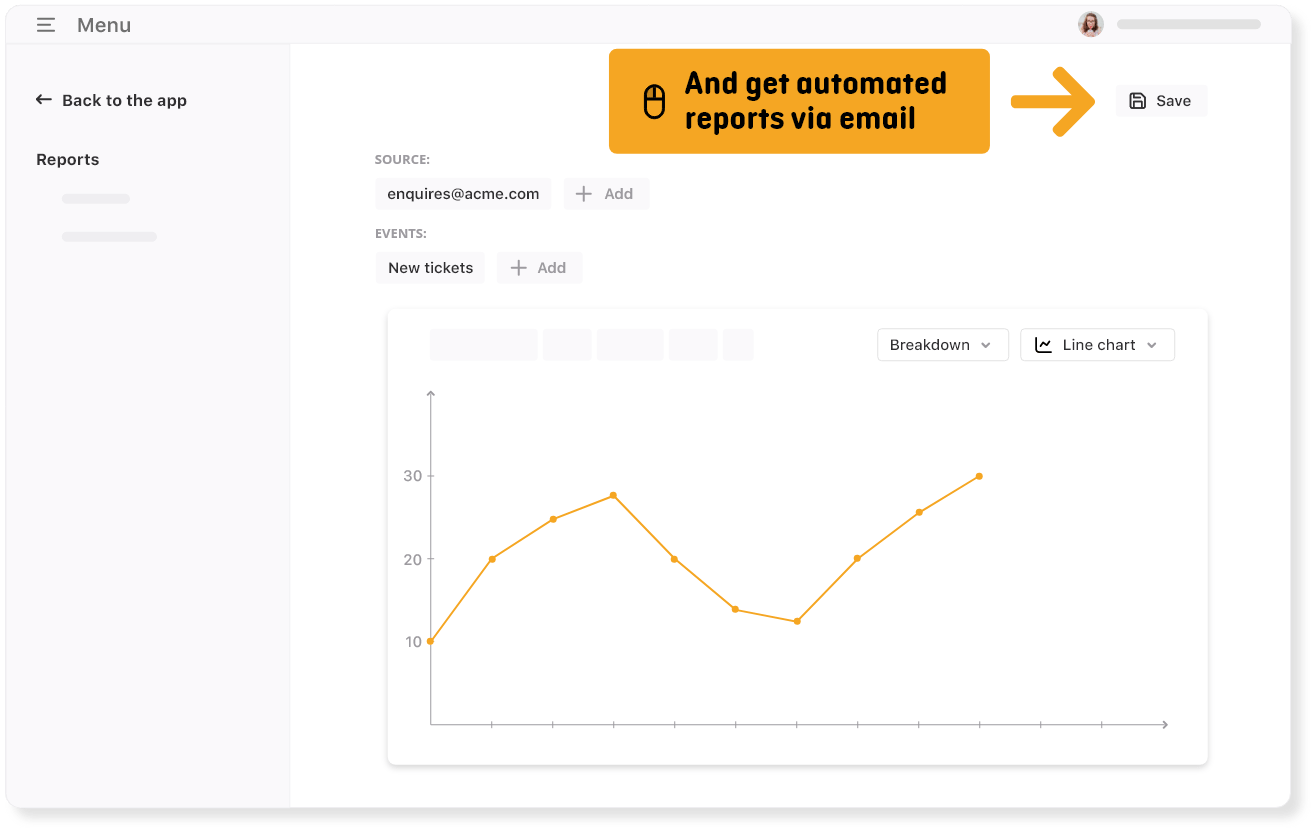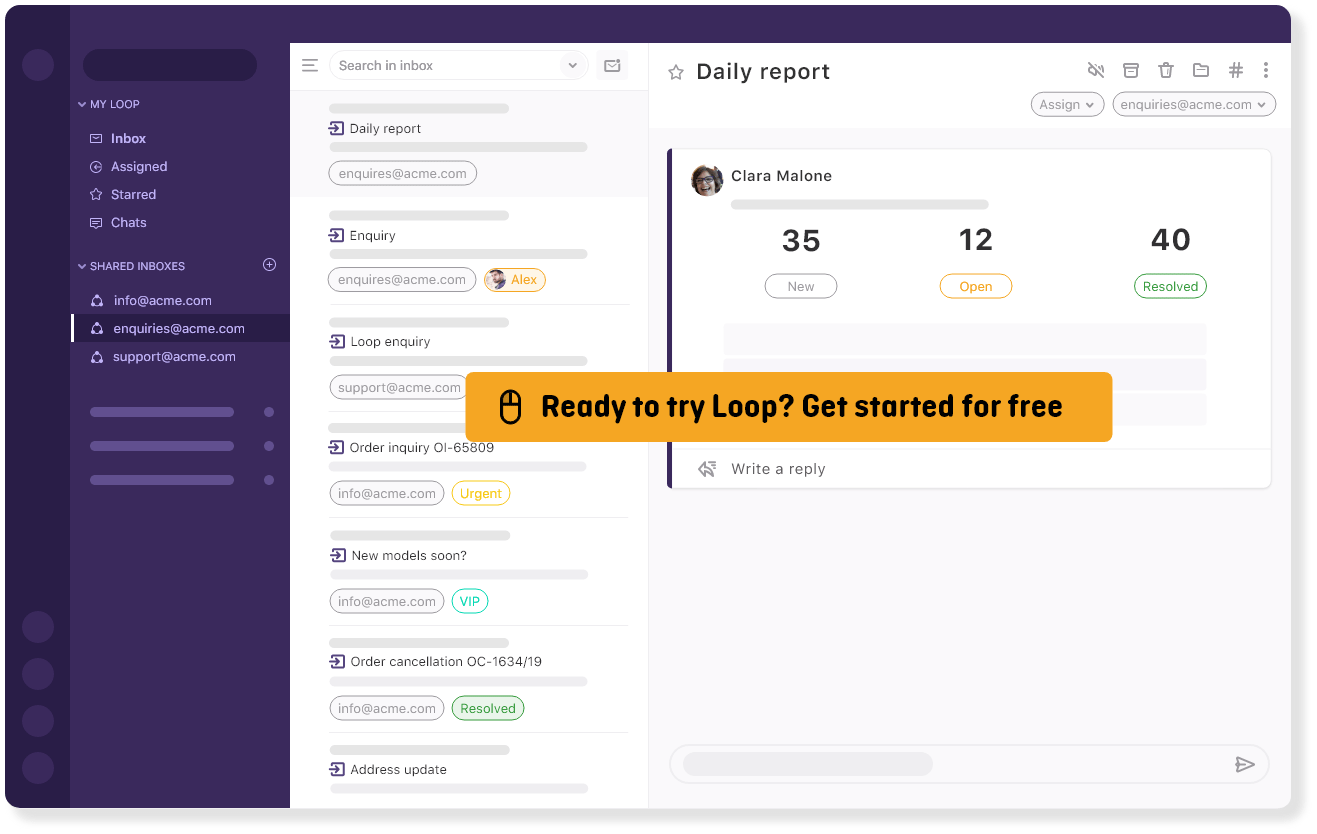 Make email inbox the command
centre for your business
Loop gets your team organized & in control of incoming emails by eliminating noise and chaos from your inbox.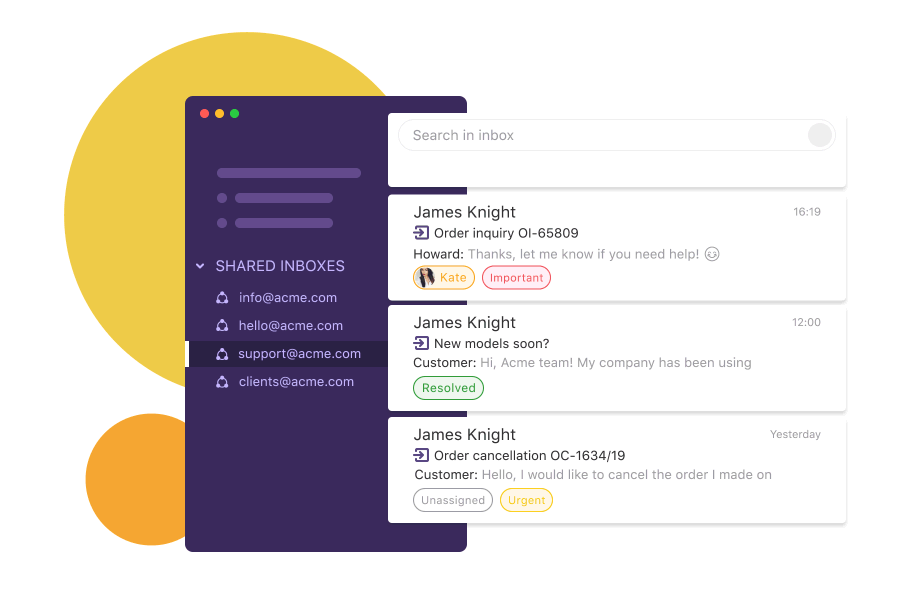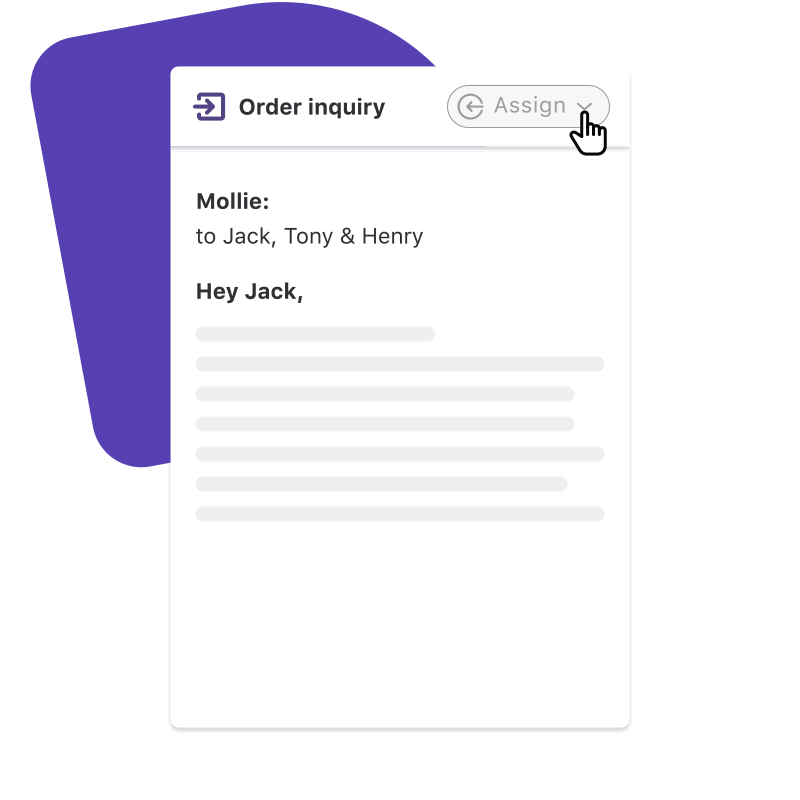 Loop brings visibility and clear ownership, giving you peace that no message will ever slip through the cracks.
Resolve customer enquiries at light speed, without cluttered email chains and unnecessary context switching.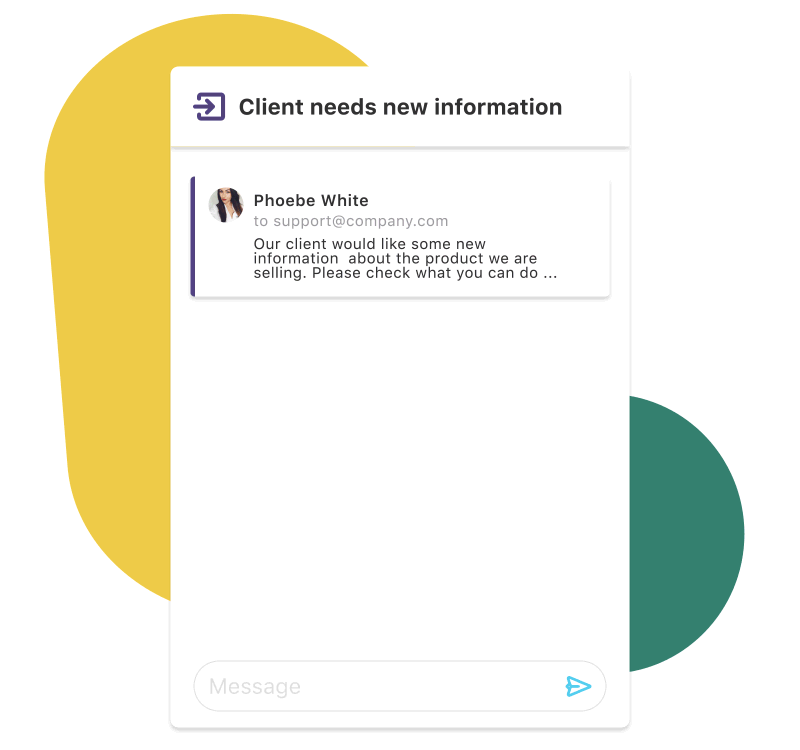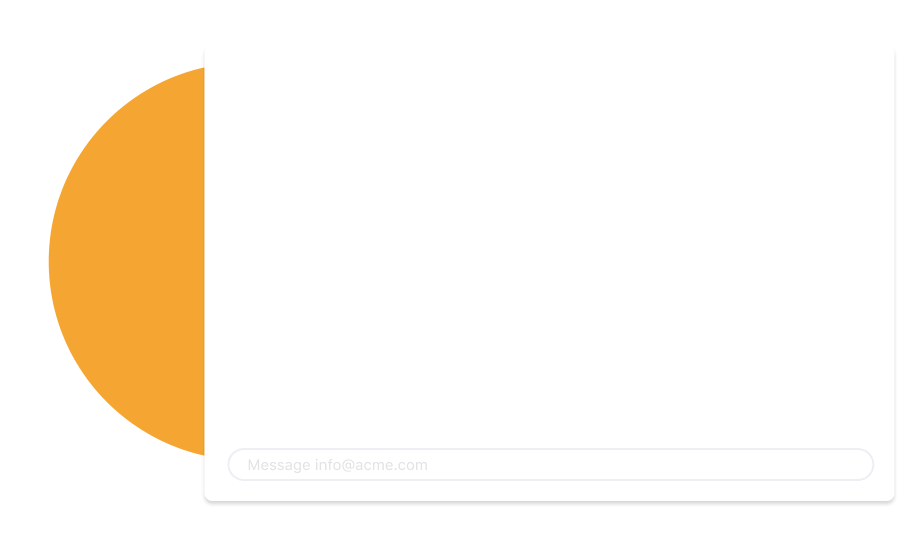 Eliminate time wasted on busywork by using automated workflows, SLA reminders, and templated responses.
Discover insights that move your business forward. Loop gives you visibility into what is and isn't working.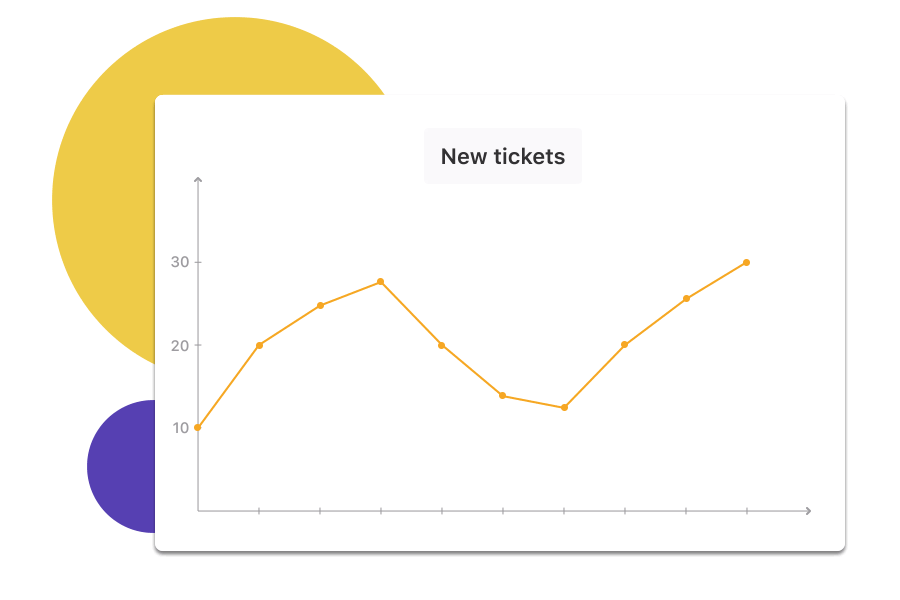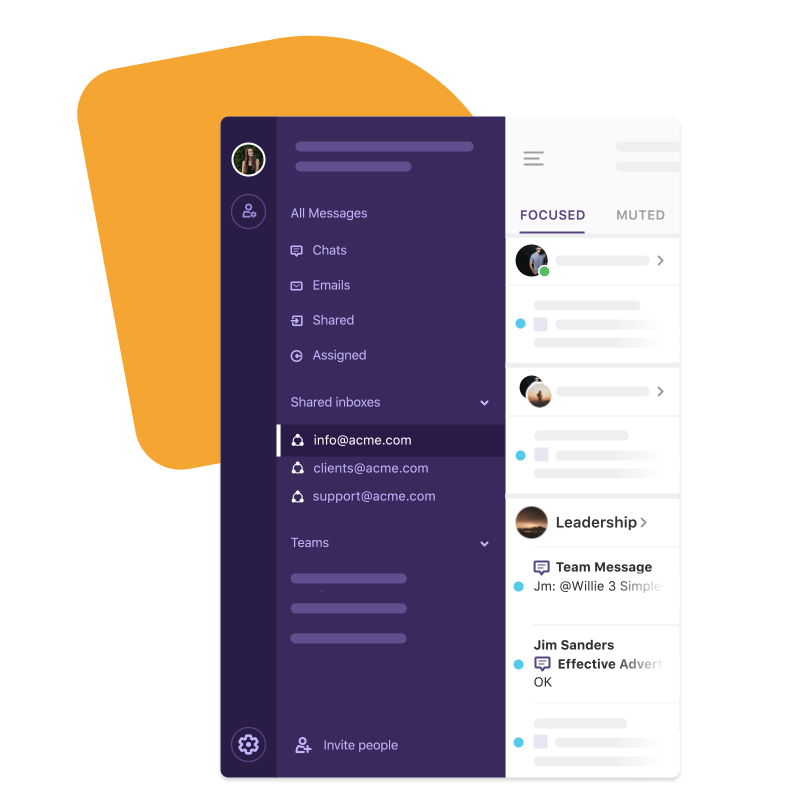 Inside Loop, teams come together to collaborate, connect, and solve problems. All in one app.
A
game-changer

for teams

New ways of working and interacting with email. It's
like a think tank got together and tried to brainstorm
ways to make email better and came up with Loop.
This can really be a game-changer for teams.

AppSumo
Once you get used to Loop,
it
becomes essential
Forwarding and switching between communication apps is a thing of the past for us and the clutter has been greatly reduced. We love it!
Andrej Solinc, CEO of CEED Slovenia
Great
all-in-one


workplace communication app

It is the single workplace communications tool for my business of 10 – we have teams set up …, we have a shared inbox connected …, we chat internally, it's just easy to keep everyone in the loop.

G2 review of Loop
Take control of your inbox today
Try Loop free for 14 days.
(Seriously, free. No credit card required. Cancel anytime.)