Supercharge customer service
 An affordable customer operations platform for high-performing teams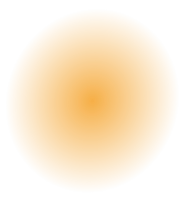 Quick Start, Fast Adoption, Big Impact
Centralize conversations
Connect your private and shared channels/inboxes, to bring all your conversations into one workspace.
Foster collaboration
Mention your teammates in conversations, assign them to boost accountability, and use direct messaging to chat privately.
Automate workflows
 Cut out the busywork,  and automate conversation routing and tagging to streamline operations and responsiveness.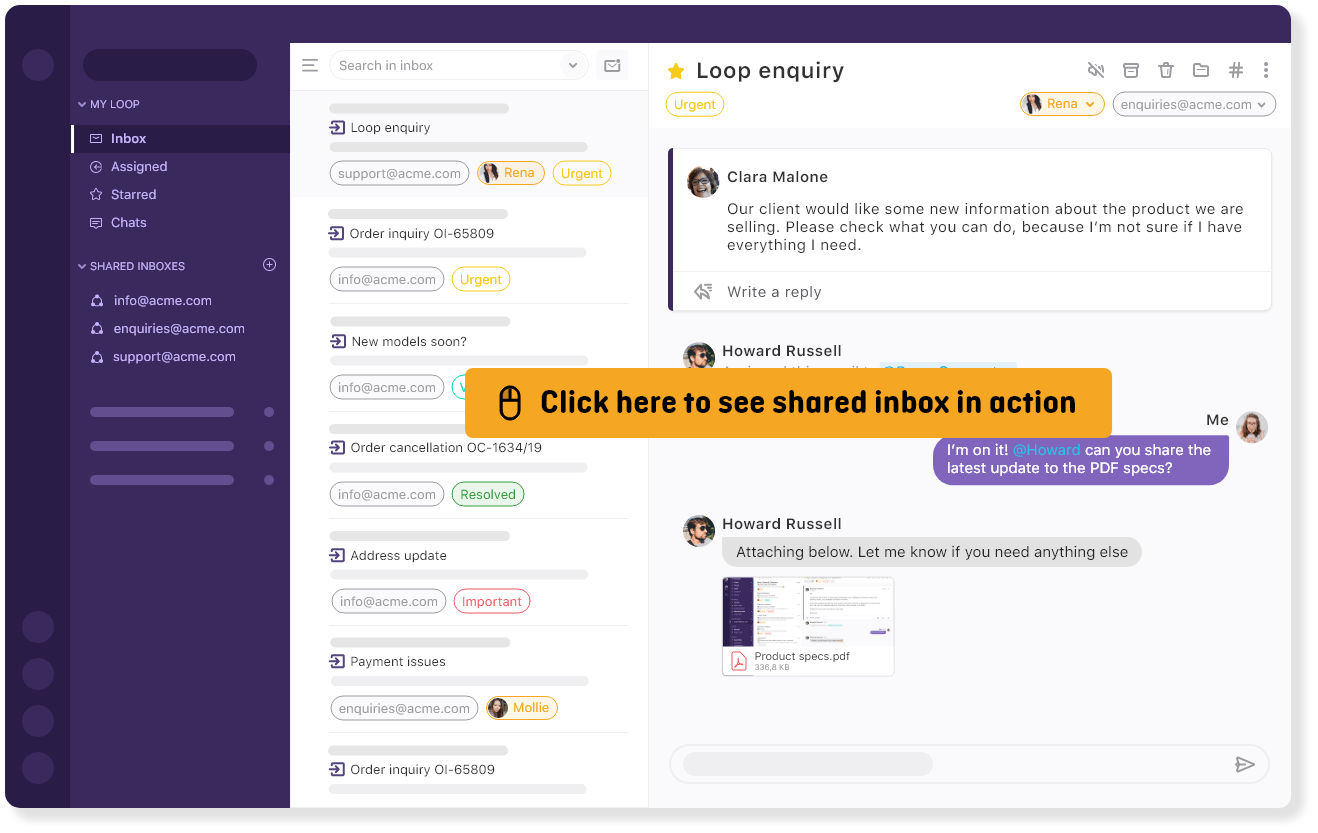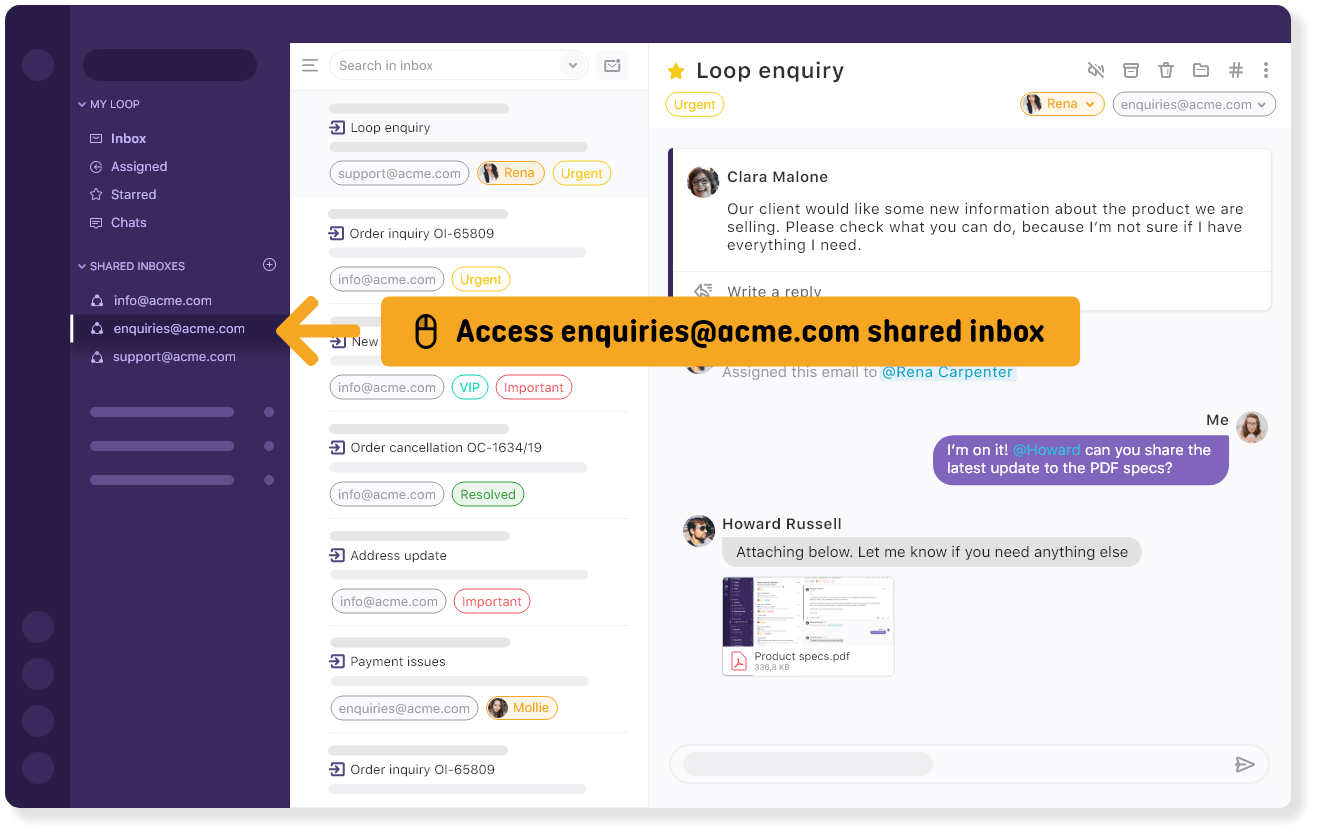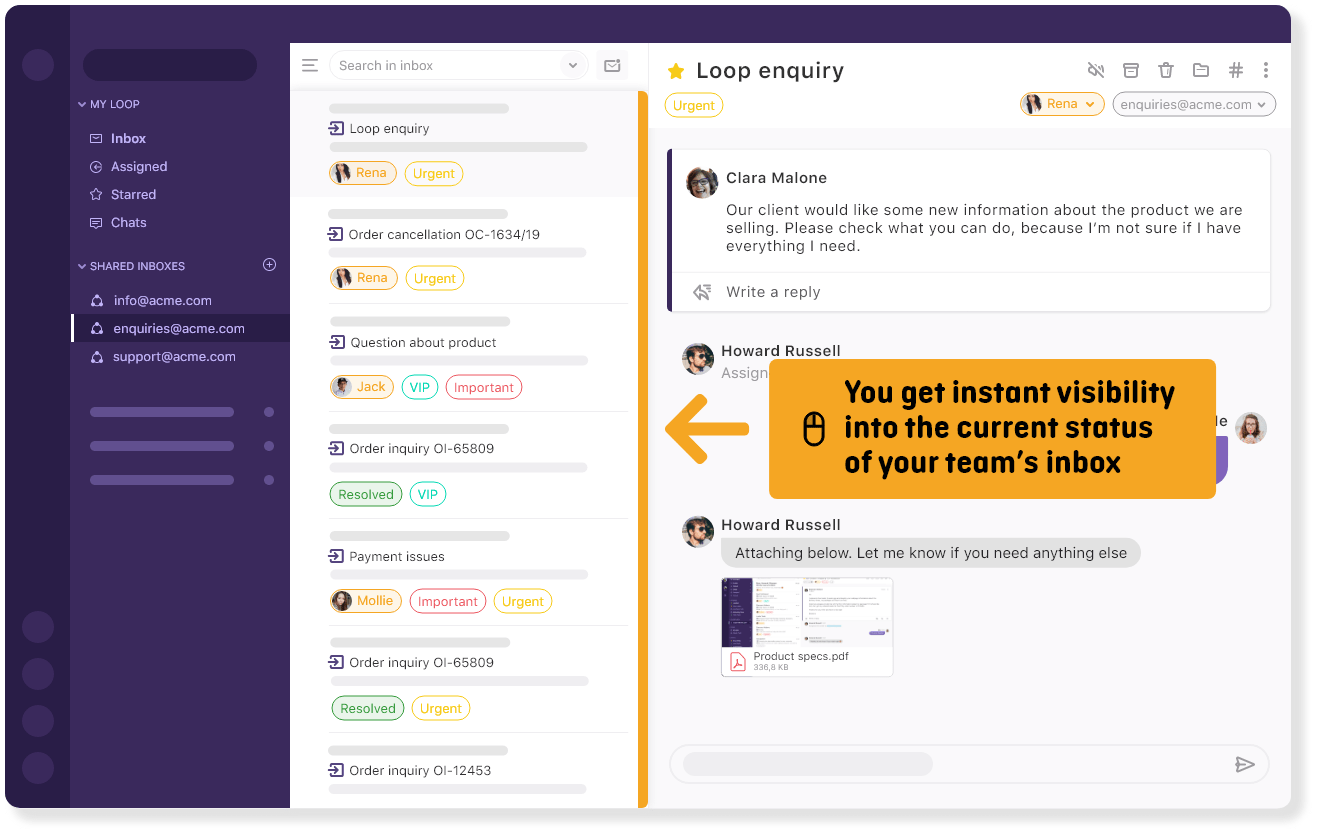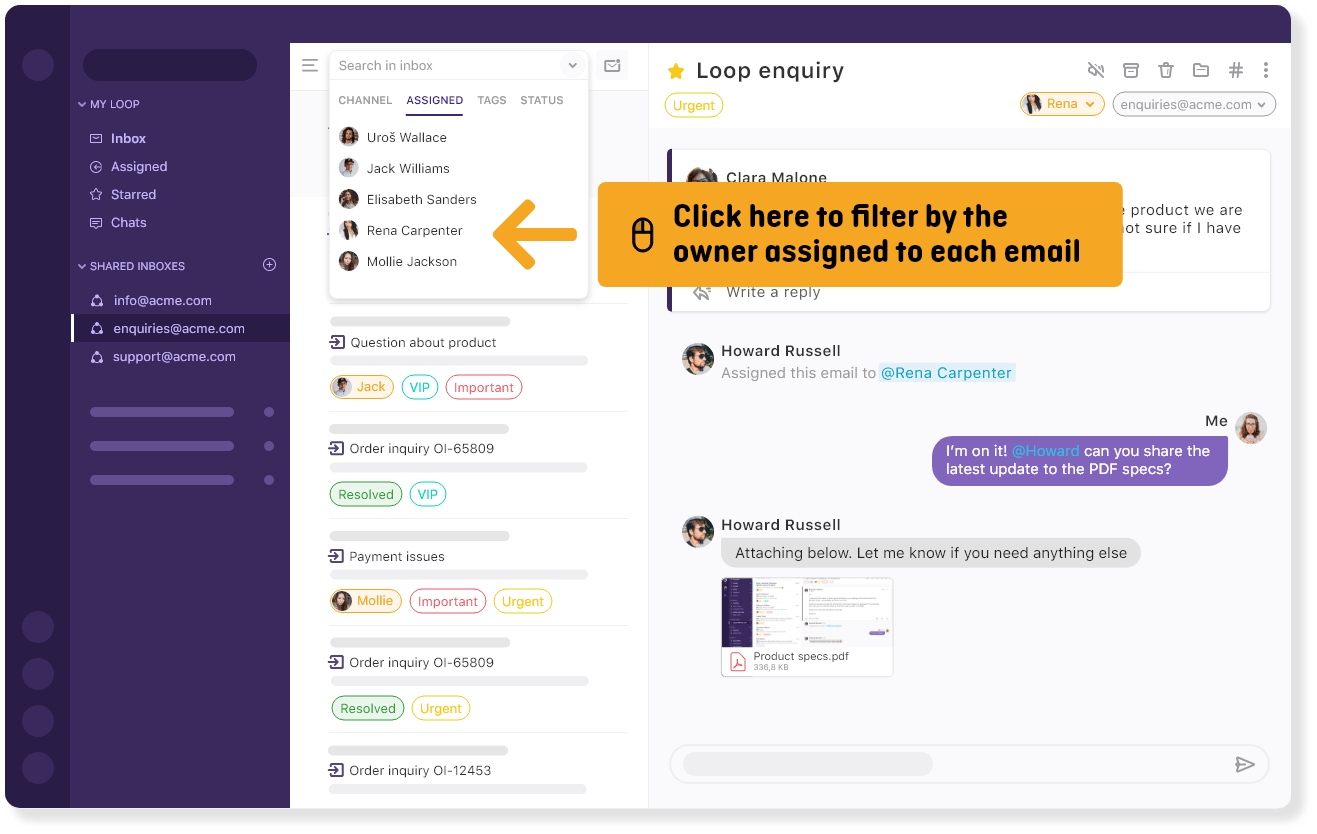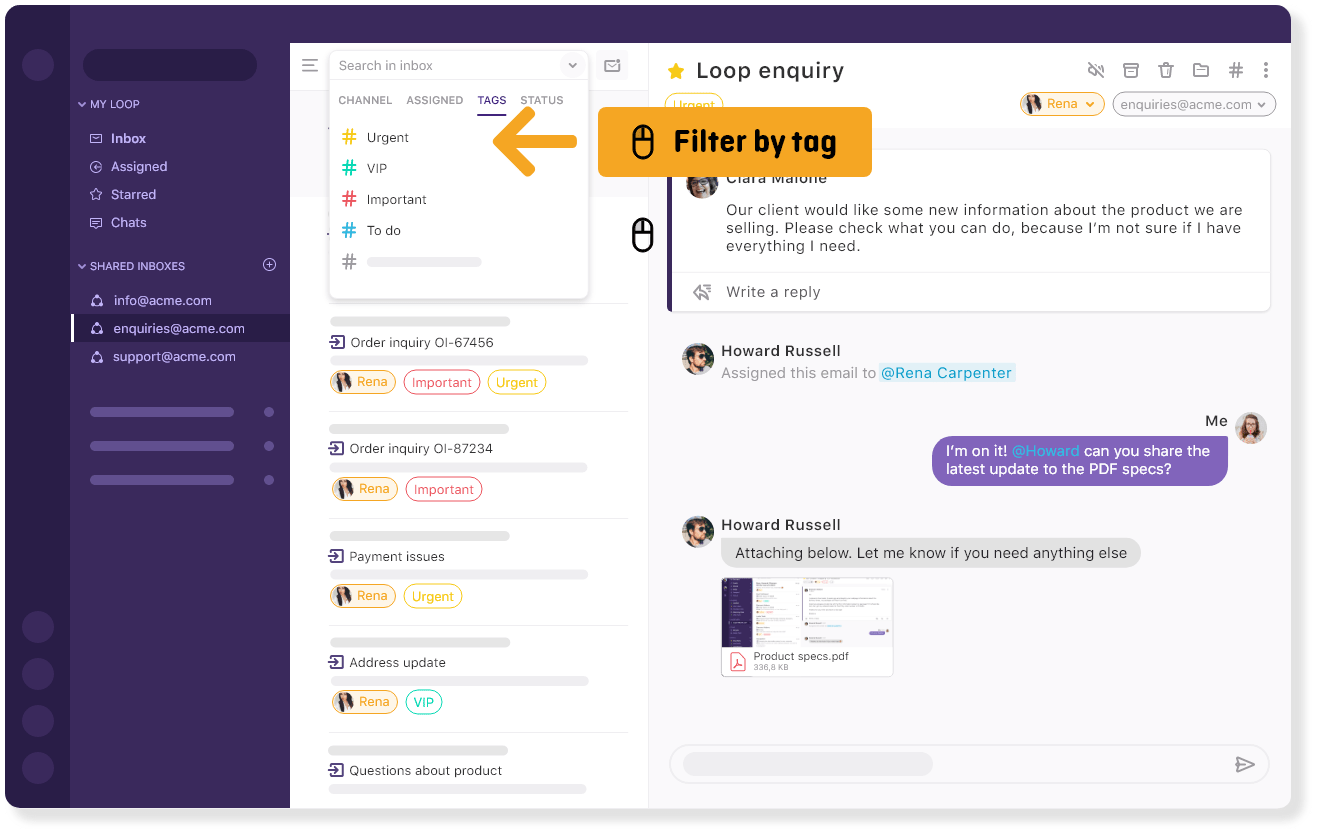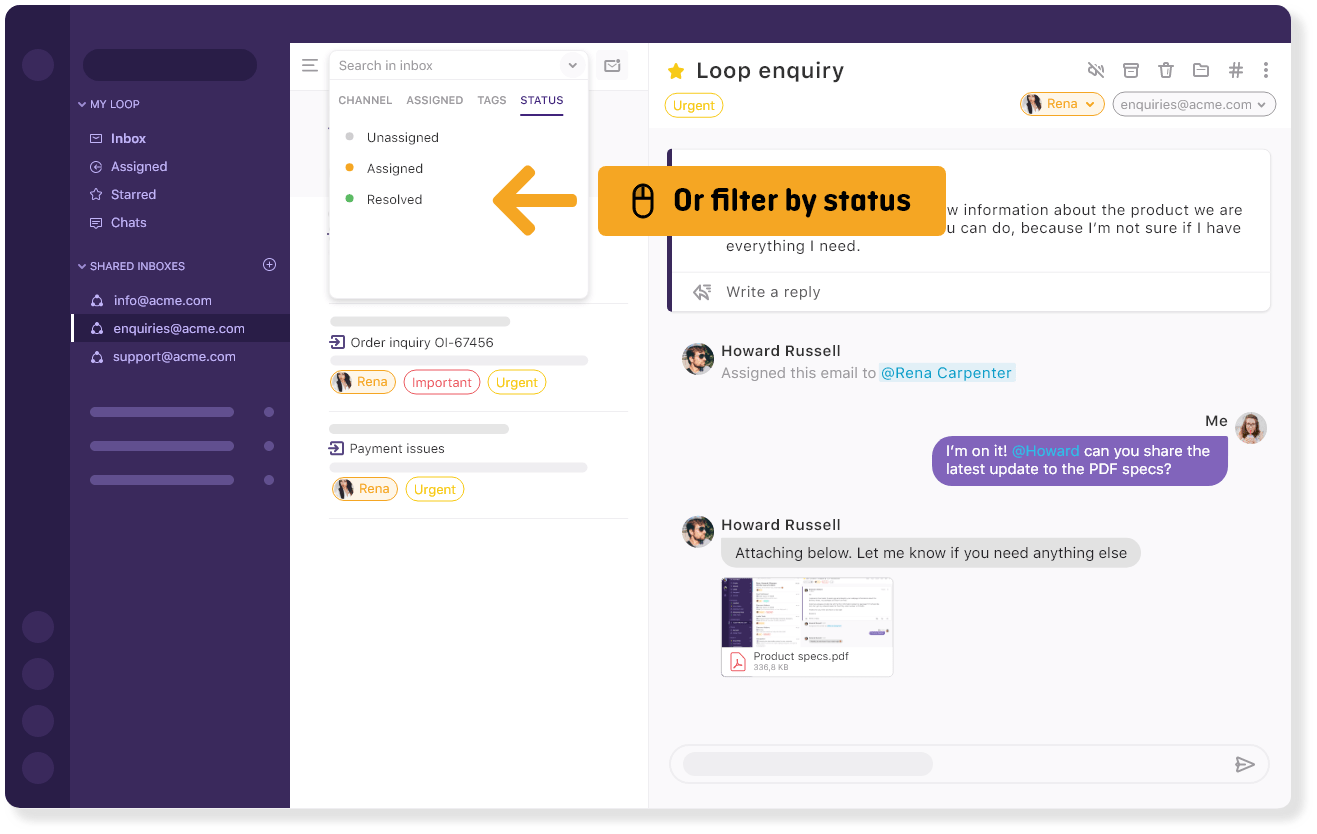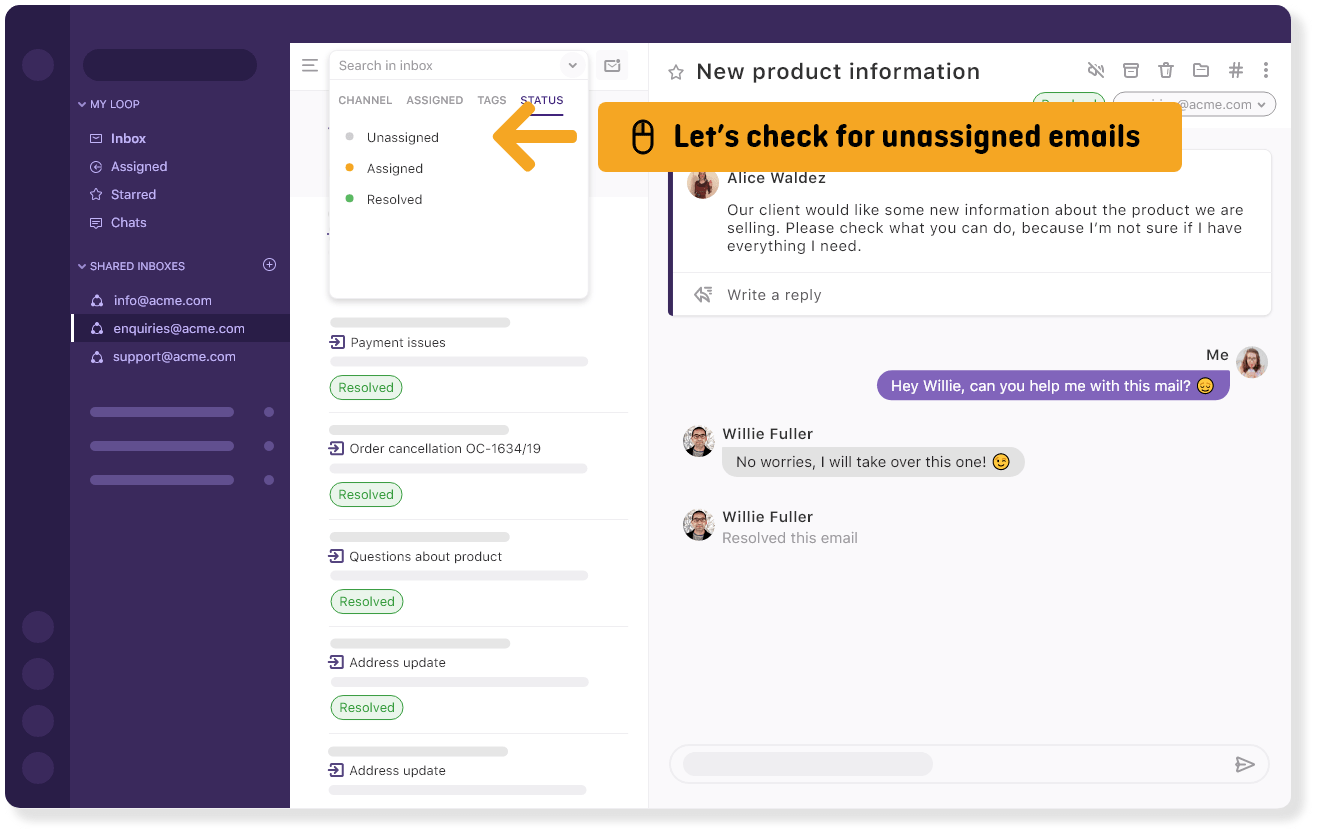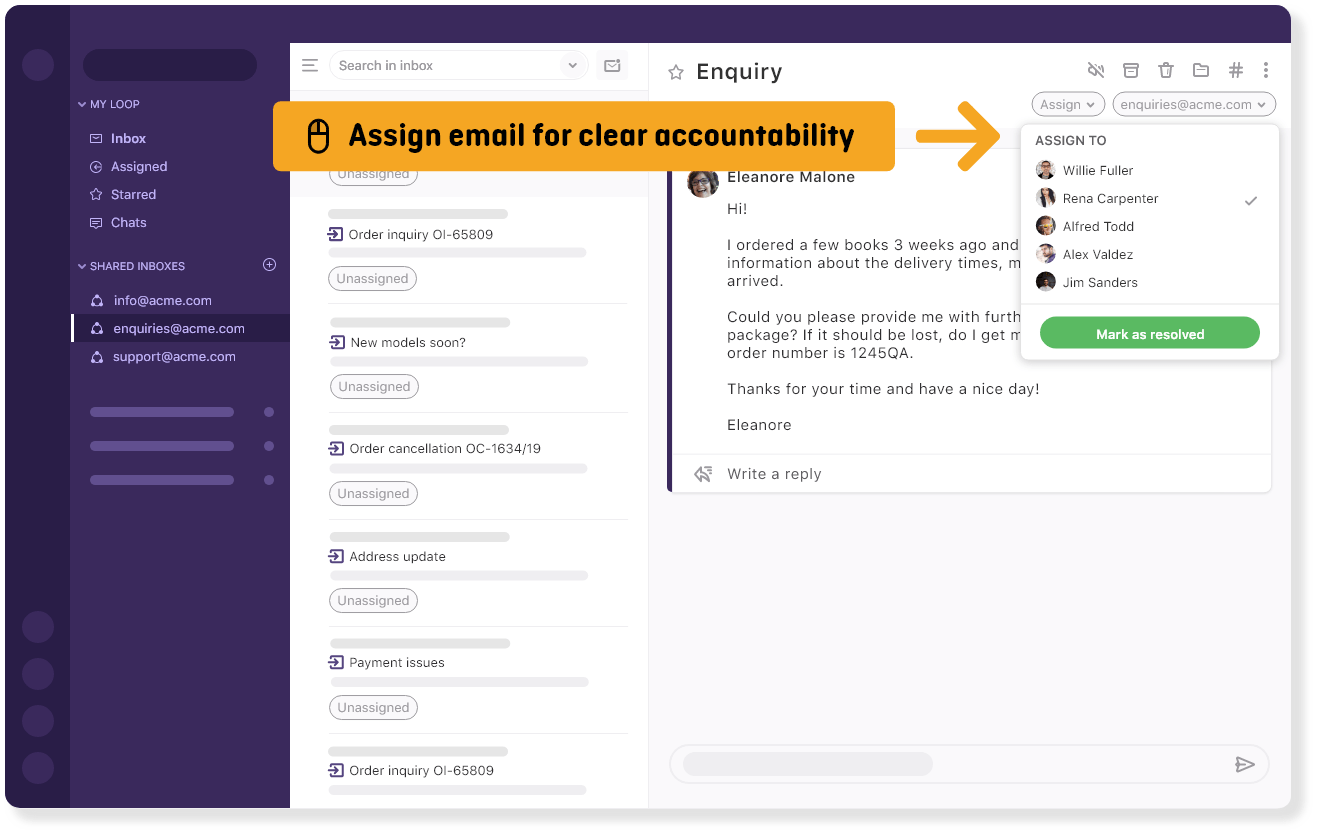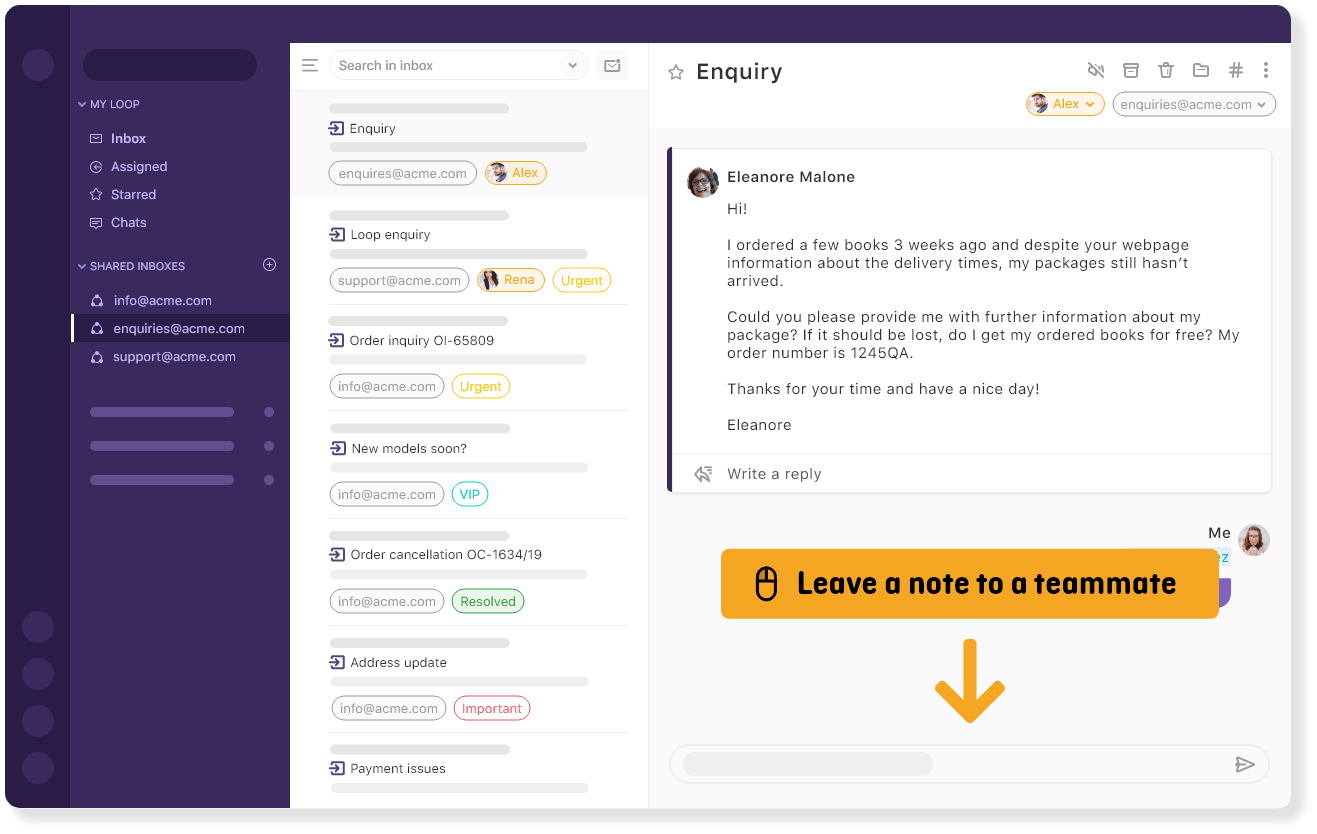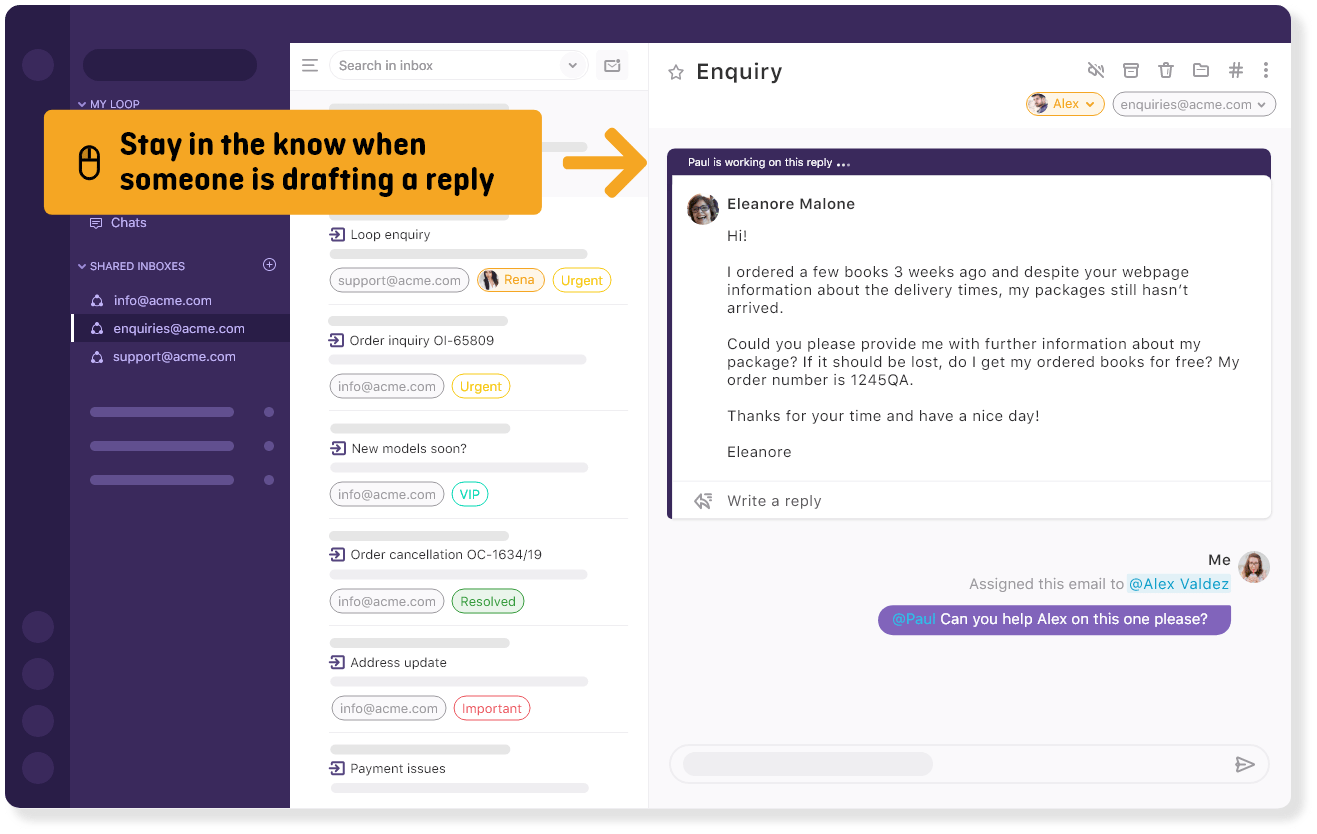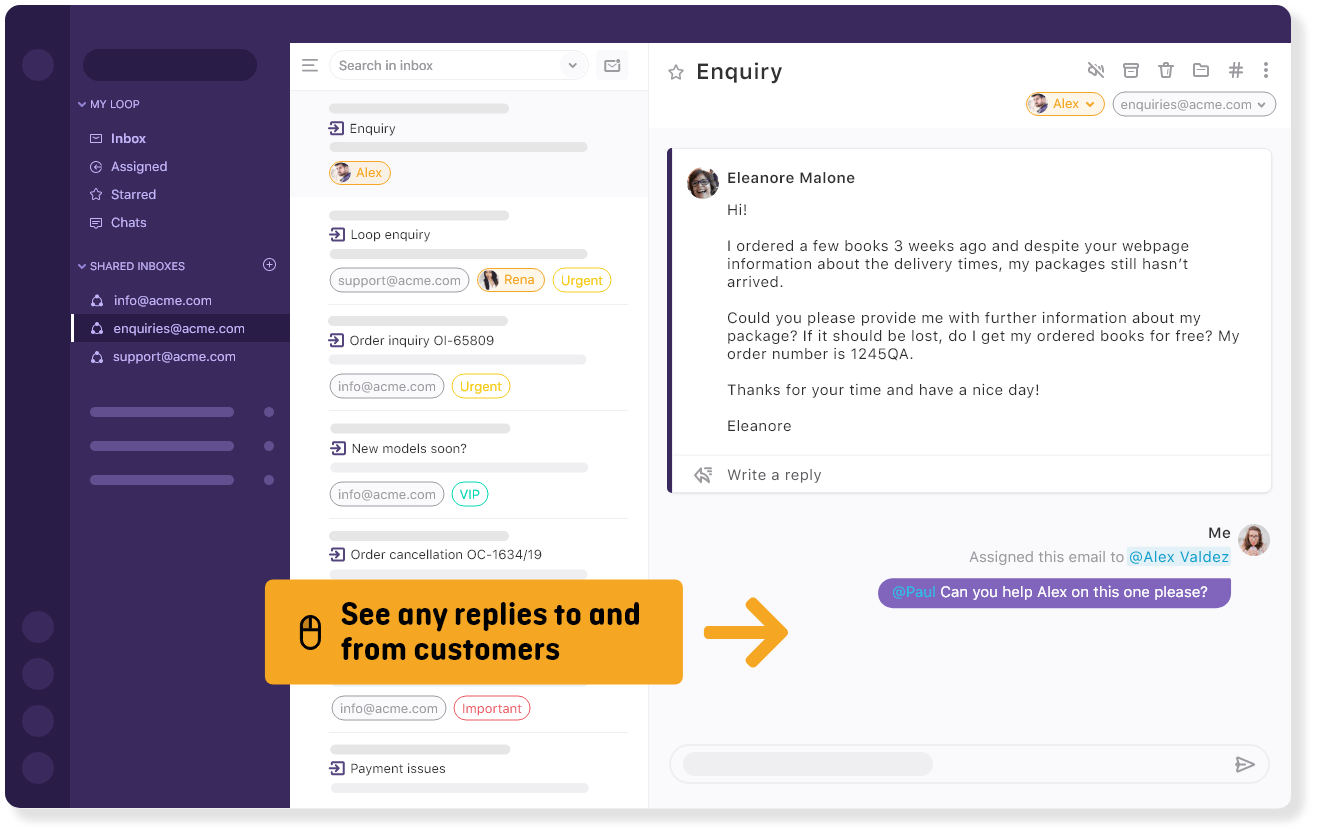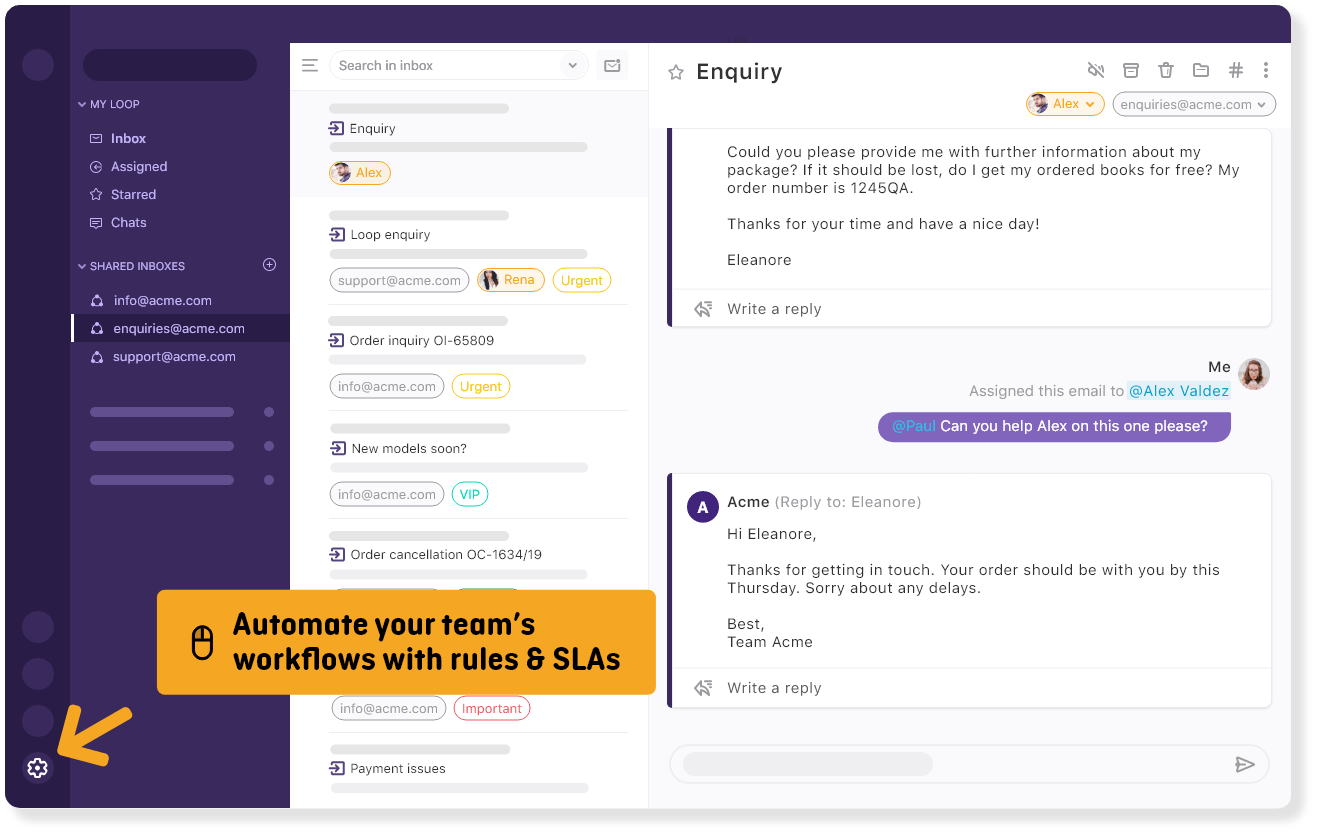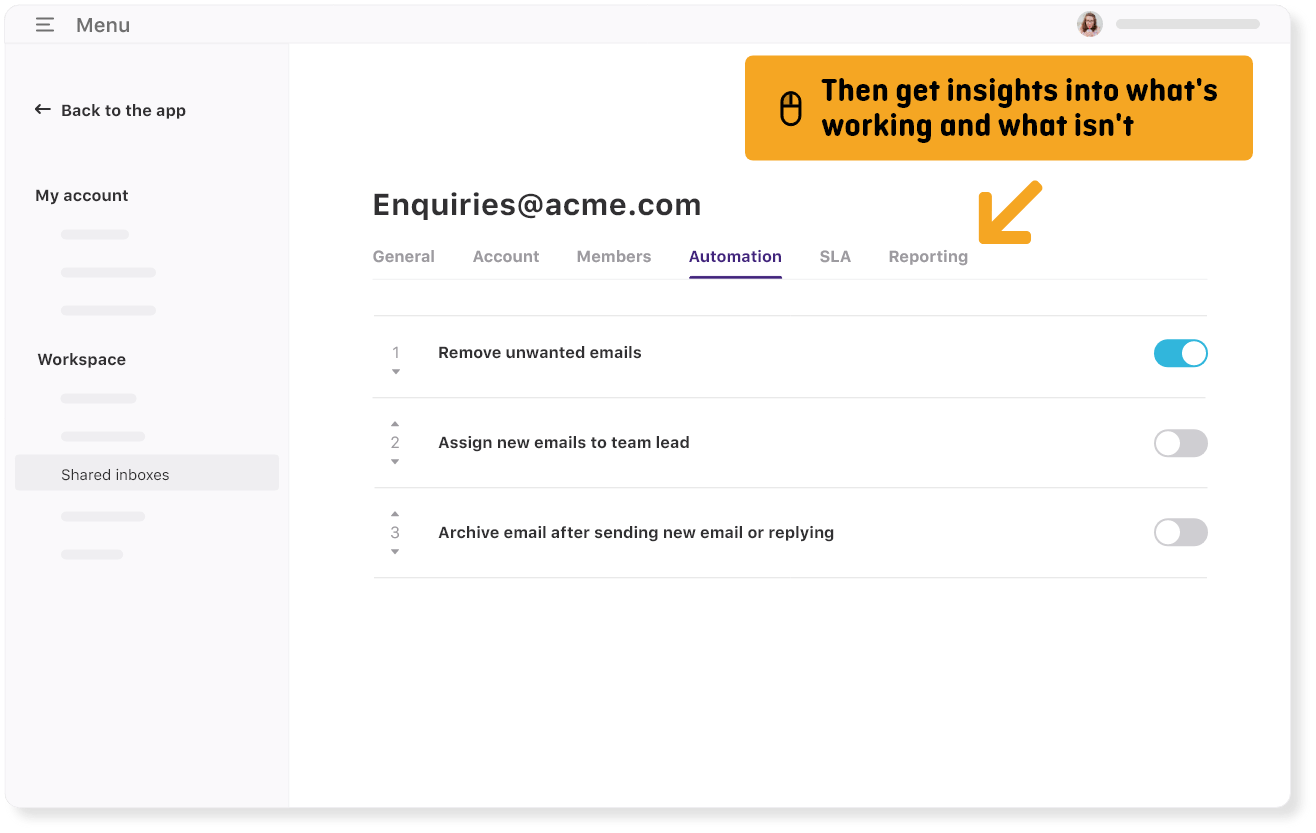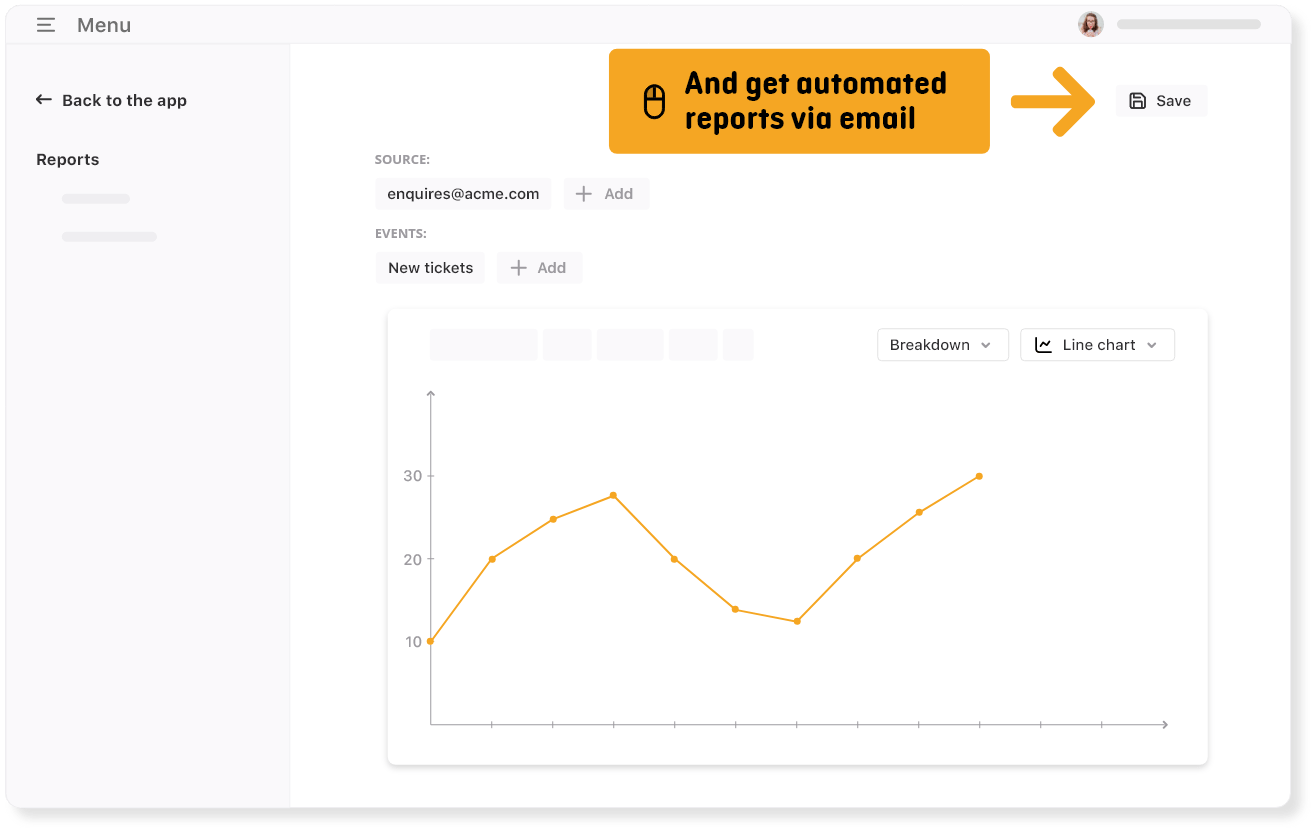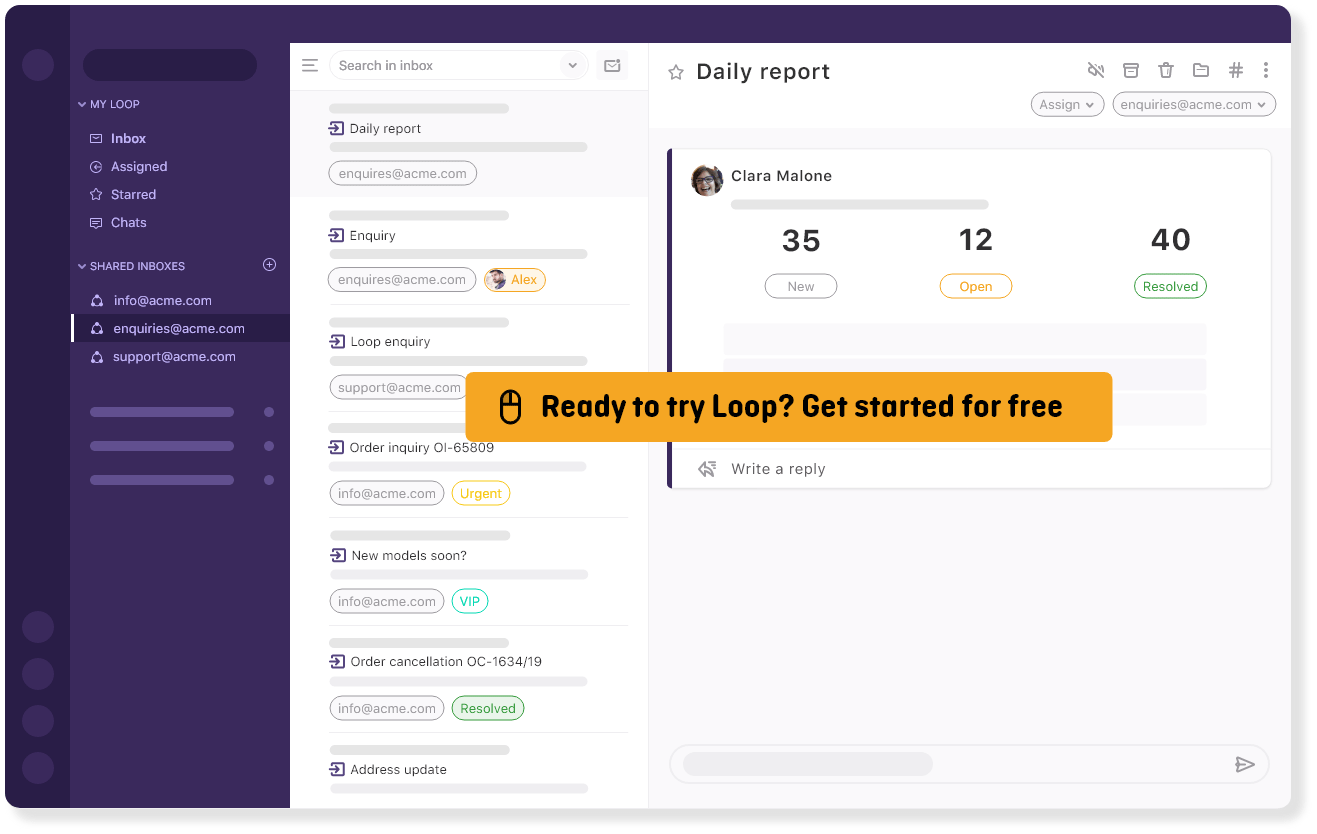 An experience tailored for high-performance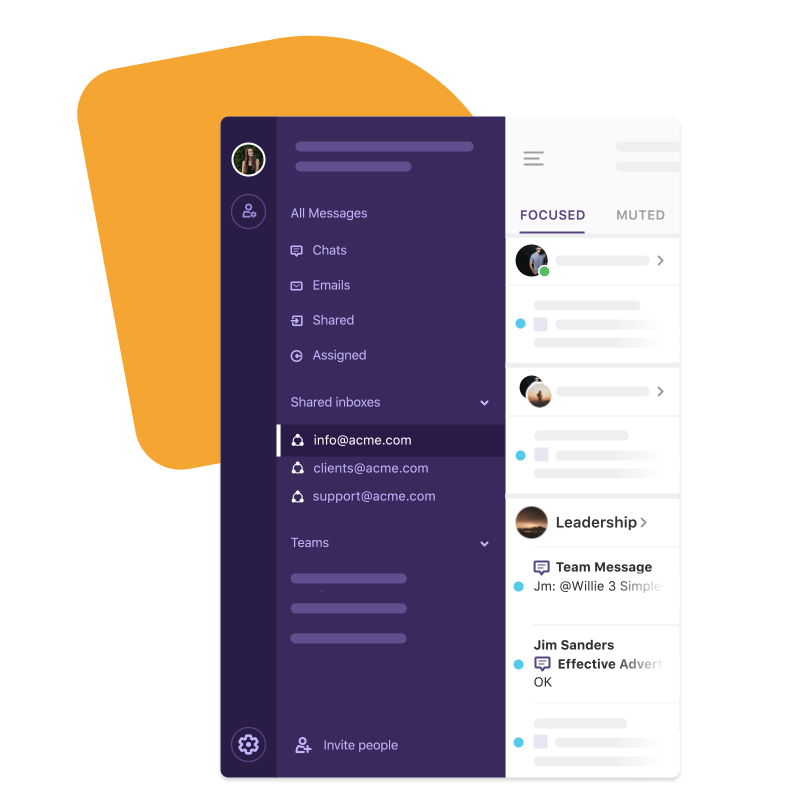 Unleash efficiency!
Empower Your Team with a Unified Workspace, No More App Switching!"
Focus on what matters!
Loop Inbox filters important conversations to ensure your team tackles prioritized items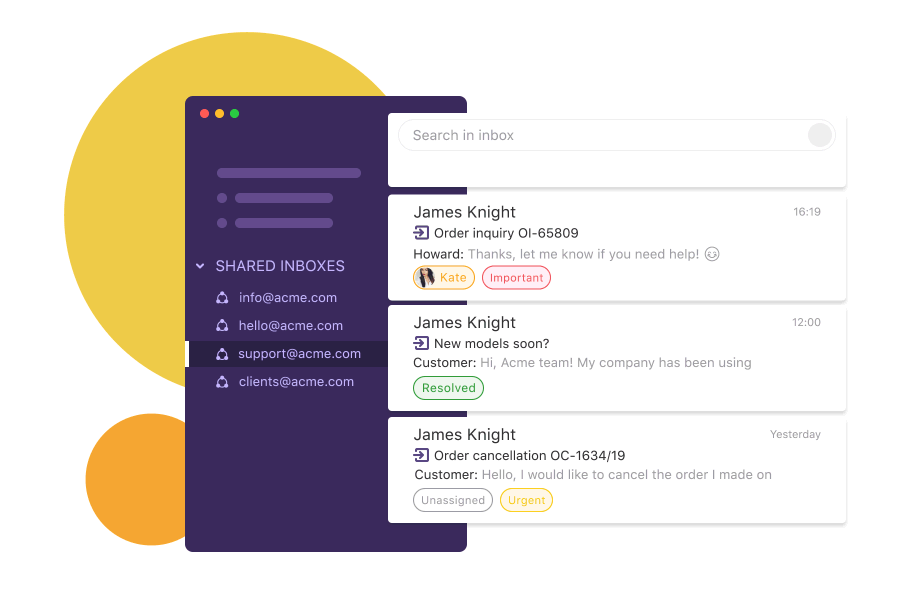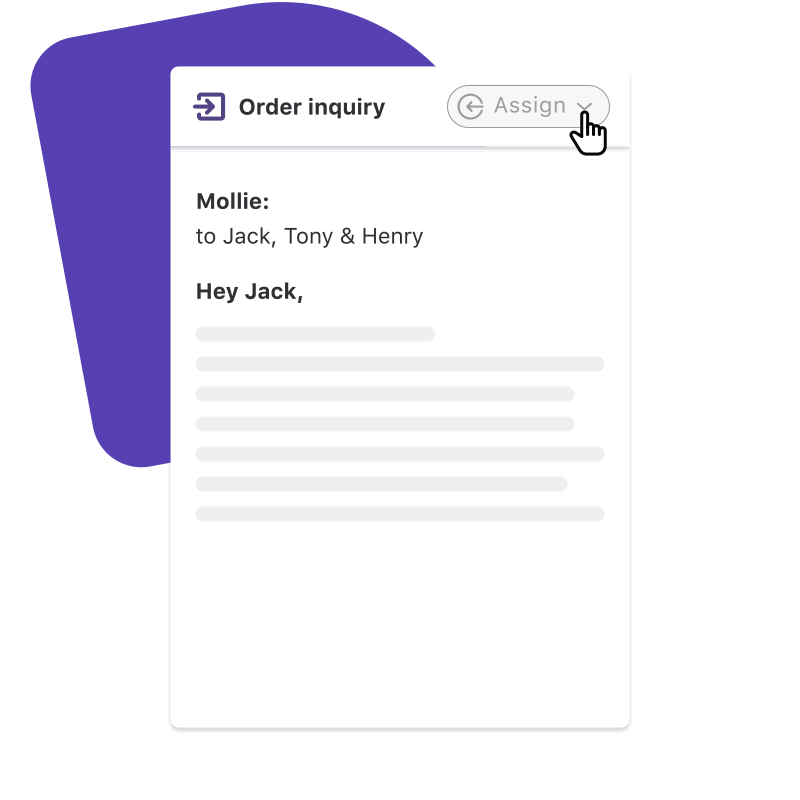 Boost Accountability!
Assign email conversations to clearly define responsibilities and ensure efficient follow-through.
Stay responsive as a team!
Work together in real time by easily bringing anyone on the team into the loop.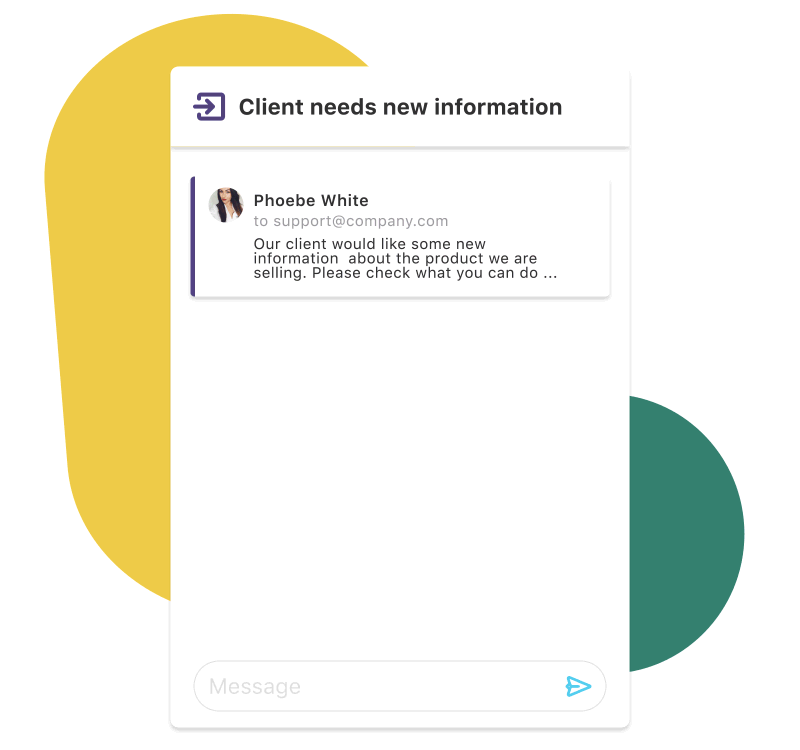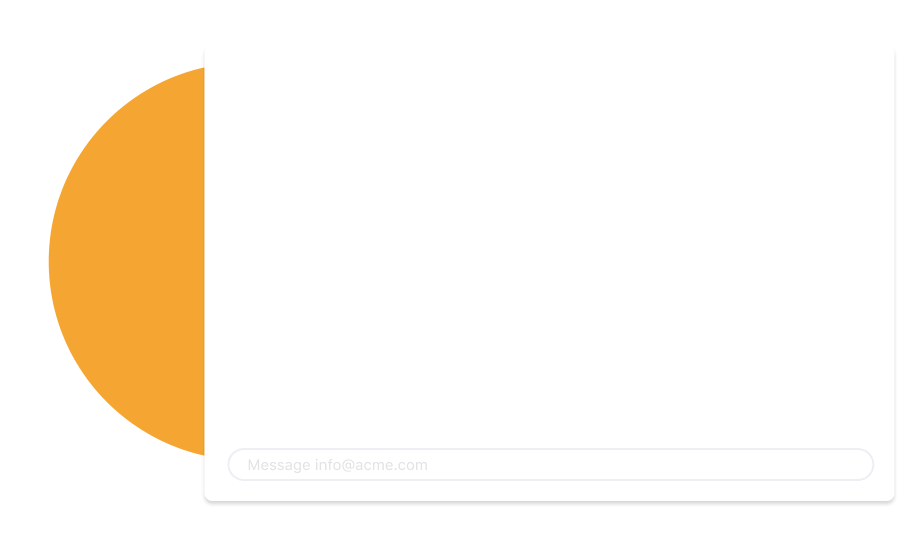 Automate, Standardize, Monitor
Use workflow automation for efficiency, shared templates for consistency, and SLA monitoring for performance quality
Smarten your decision-making
Use Insights to pinpoint outliers and closely monitor key metrics, enabling data-centric decision-making."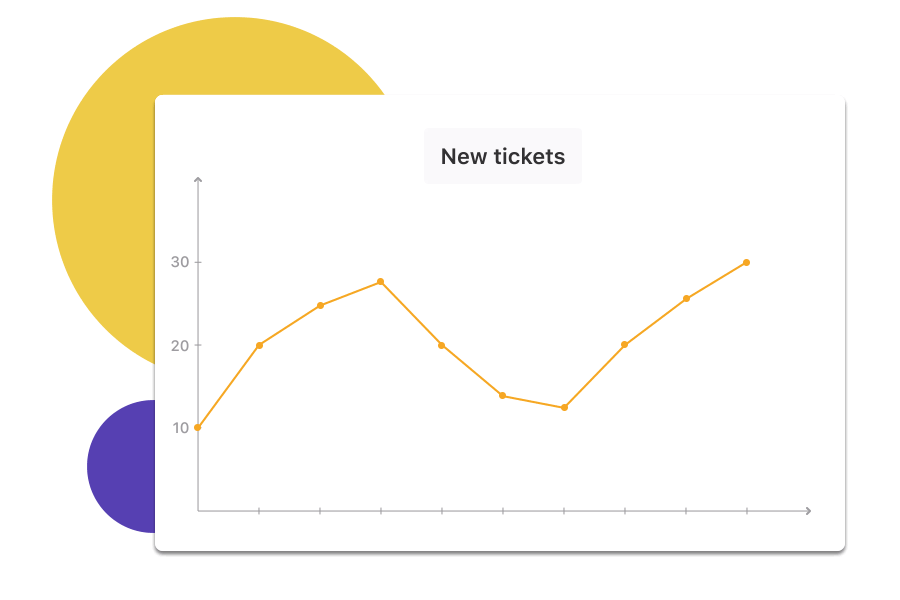 A
game-changer

for teams

New ways of working and interacting with email. It's
like a think tank got together and tried to brainstorm
ways to make email better and came up with Loop.
This can really be a game-changer for teams.

AppSumo
Once you get used to Loop,
it
becomes essential
Forwarding and switching between communication apps is a thing of the past for us and the clutter has been greatly reduced. We love it!
Andrej Solinc, CEO of CEED Slovenia
Great
all-in-one


workplace communication app

It is the single workplace communications tool for my business of 10 – we have teams set up …, we have a shared inbox connected …, we chat internally, it's just easy to keep everyone in the loop.

G2 review of Loop
Start your Loop journey today
Signup below and trial it for 14 days.
(Seriously, free. No credit card required. Cancel anytime.)