Everything you need to
supercharge your inbox
Loop gives you the tools you need to…
Get team email
under control
Respond faster
to customers

Get team email under control
Help your team feel organized and in control of shared emails.
Shared inbox
Manage emails as a team with a simple yet powerful shared inbox
Assign owners
Know who's in charge of any conversation by assigning an owner
Track status
Keep track of open conversations, and close any resolved ones
Universal inbox
Process all emails and chat messages in a single inbox view
Shared labels & tags
Share a tagging system as a team to keep your inbox organized
Filters
Create personalized views of your inbox easily and quickly with filters in Loop
Rules & automations
Automate workflows for yourself and your team with a powerful rules engine
Snooze
Snooze a conversation for a period of time to keep your inbox organized
Subscribe or mute
Manage exactly what messages you want to see in your Loop inbox
Respond faster to customers
Empower your team to respond at light speed, no matter the enquiry.
Side chat on emails
Start a private side chat on any email thread and resolve enquiries within minutes
SLAs
Get your response time optimized with SLA notifications for your team
Templated responses
Set up templated responses to frequent queries & share them with your team
Collision detection
Prevent sending multiple replies by mistake with collision detection flagging
Round Robin & Workload assignment
Optimize who gets assigned to each email
Desktop & mobile
Resolve customer enquiries quickly on the go or from your desktop
Make your team's workflows optimized by setting up automated triggers and actions.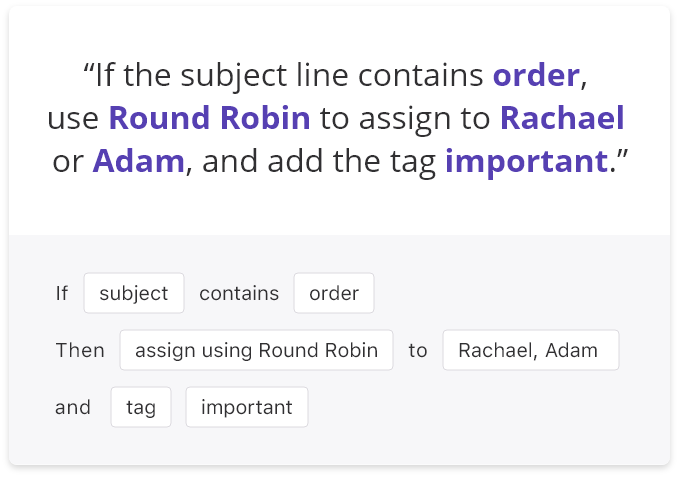 Shared rules
Set up team-wide automated rules to organize your inbox and handle incoming emails
Personal rules
Increase your own and your team's personal productivity by automating your custom workflows
SLAs
Automate reminders and nudges for your team to help reach your customer service goals
Help your team collaborate and get their work done inside a single app.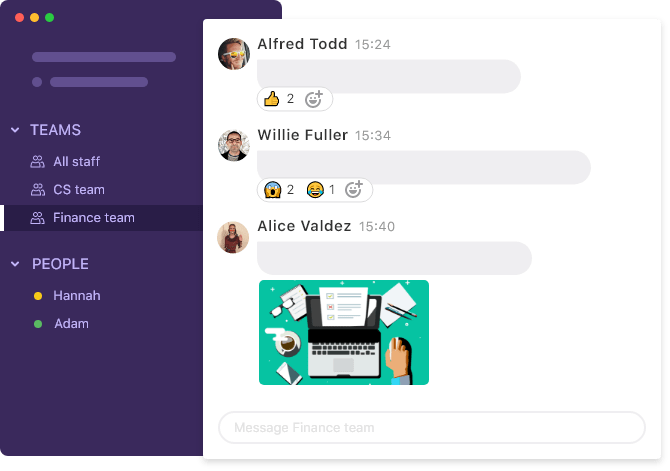 Team channels
Create chat channels for each of your teams or projects
Direct messages
Chat 1-2-1 with anyone in your team right inside Loop and get things done faster
Side chat on emails
Start a private side chat on any email thread and resolve enquiries within minutes
Get instant visibility into what's working and what isn't.
Targeted insights
Get insights into how your team and your business are working by setting up customizable reports
Automated reporting
Set up automated reports that give you a snapshot of the key productivity metrics across your team
Clear visibility
Get visibility on how your team operates to improve how you handle customer enquiries
Plus even more features
your team will love…
Calendar
Plan your day with Loop's agenda and view all upcoming meetings alongside your inbox
Themes
Customize the look and feel of your Loop inbox by choosing one of the Loop themes
Works with all email providers
Connect any email provider, such as Gmail, Outlook, Exchange or IMAP
Custom signatures
Create custom signatures for each of your connected inboxes
Starred to-do's
Easily access your own personal to-do's by adding a star to any message
Keyboard shortcuts
Speed up your daily workflows with handy keyboard shortcuts
Get your team email under control
Try Loop free for 14 days.
(Seriously, free. No credit card required. Cancel anytime.)