Email management
for teams
Loop is an email management app specifically
designed for teams. It gives you powerful tools to
manage shared email inboxes, and ensures each
and every email can get resolved quickly.

Managing incoming emails
has
never been easier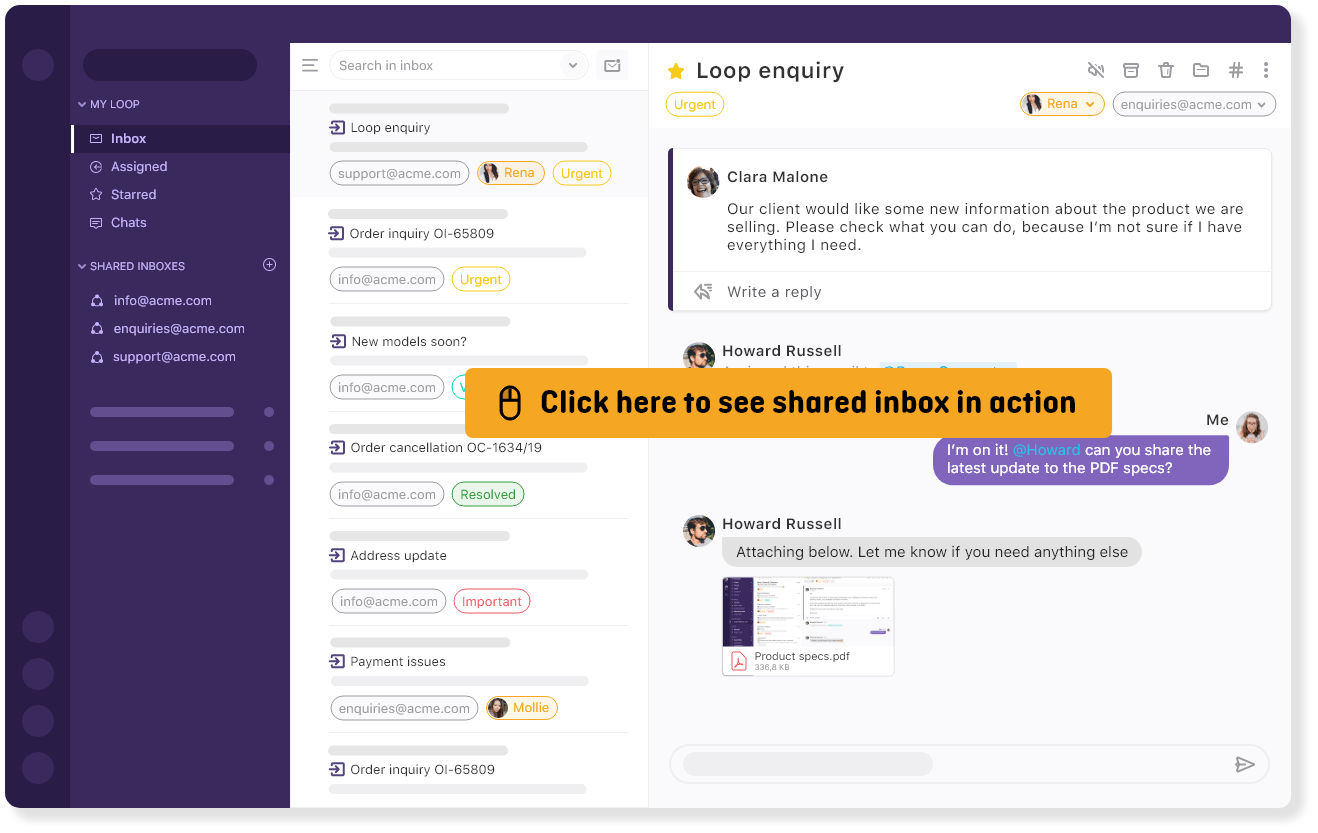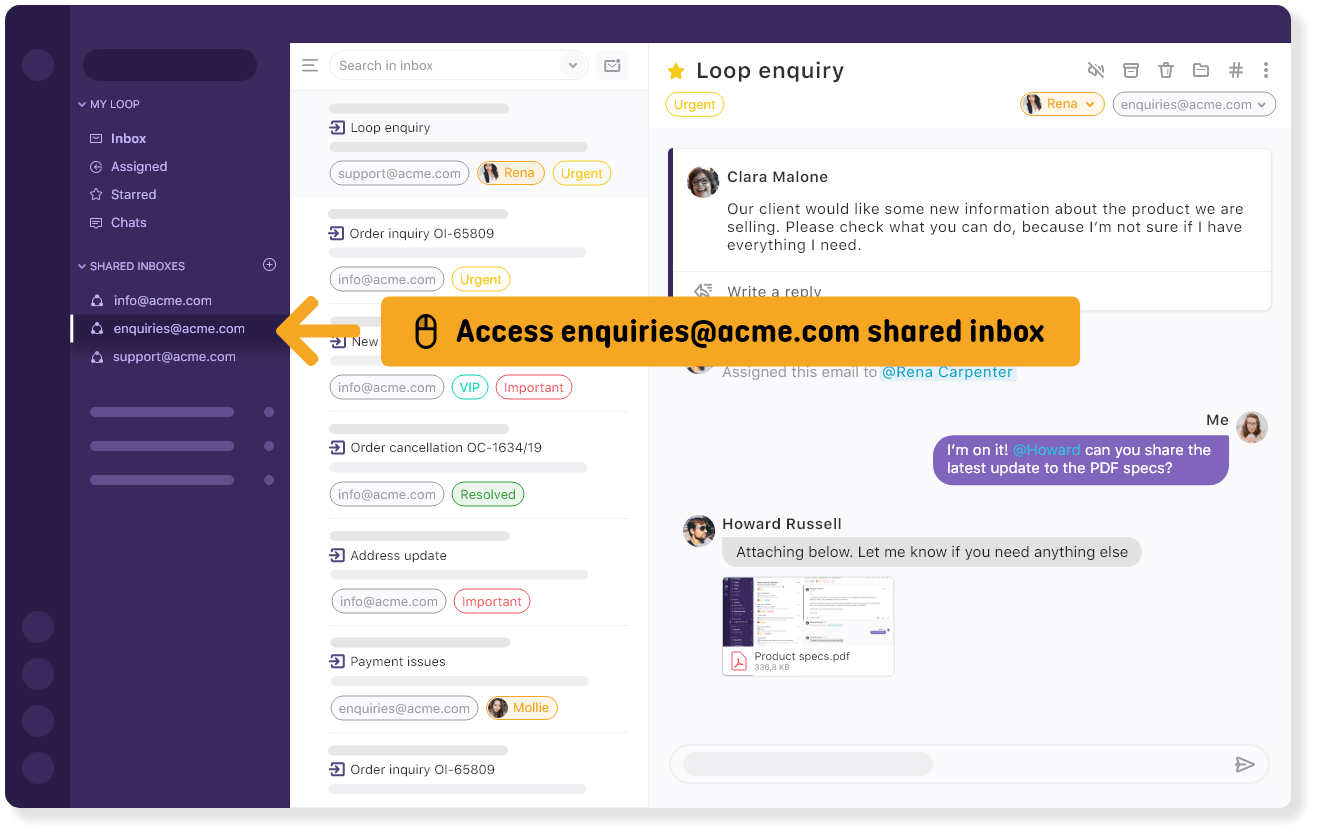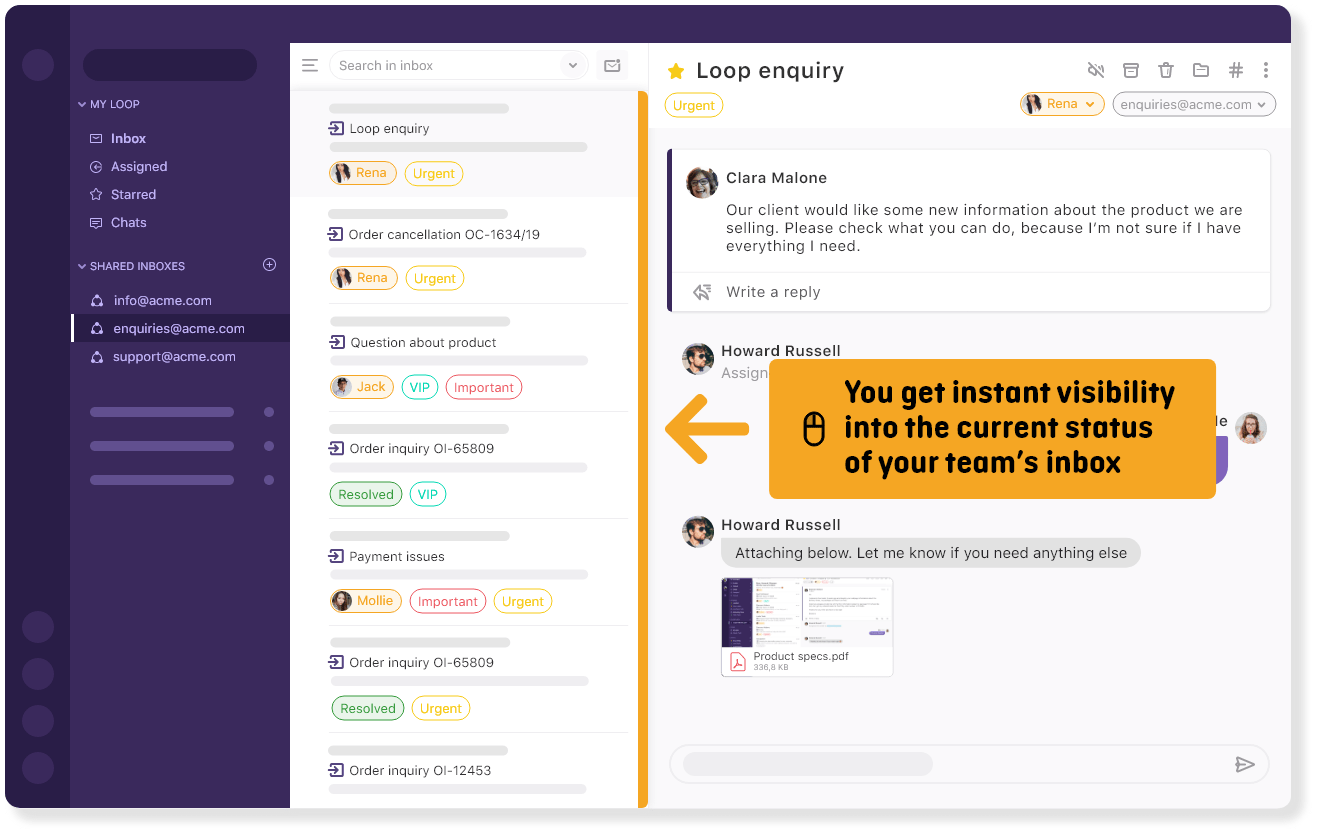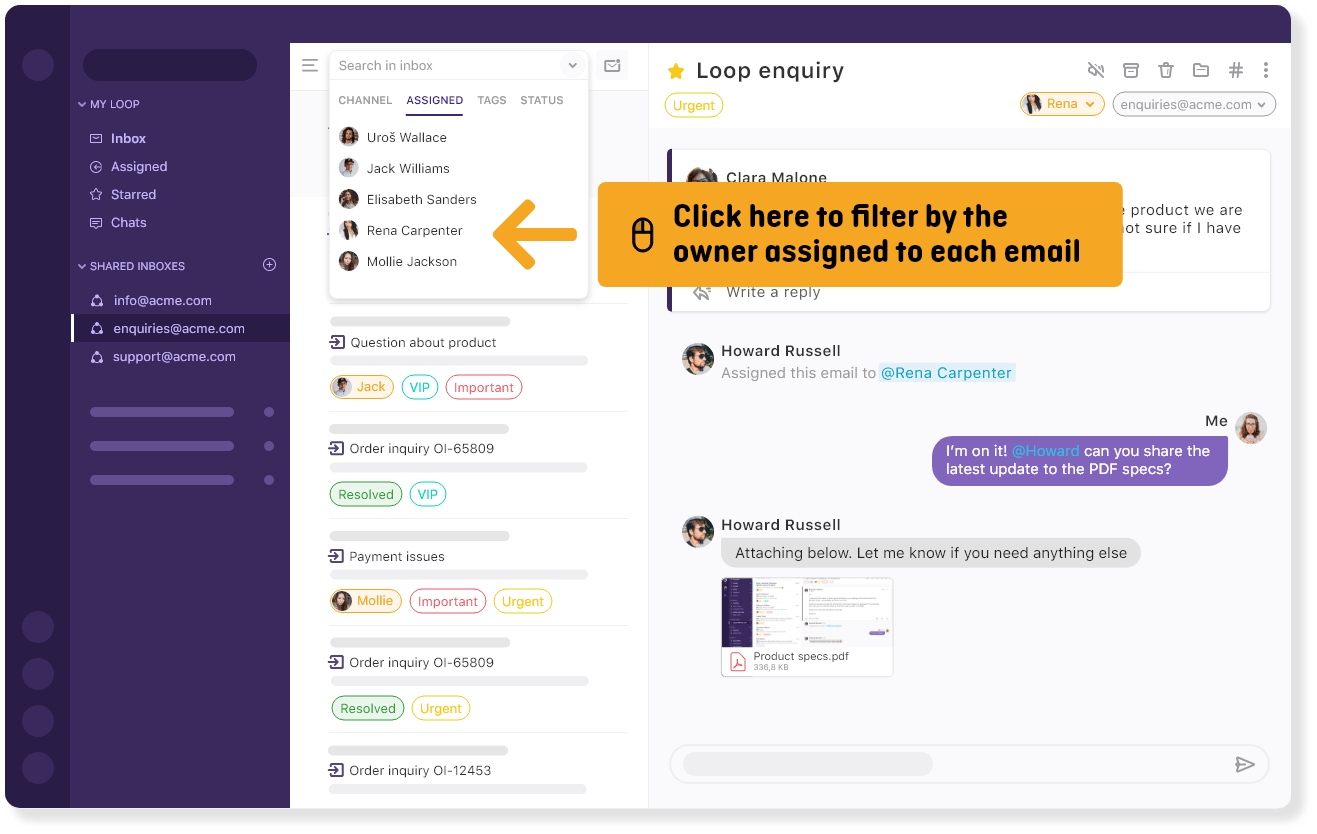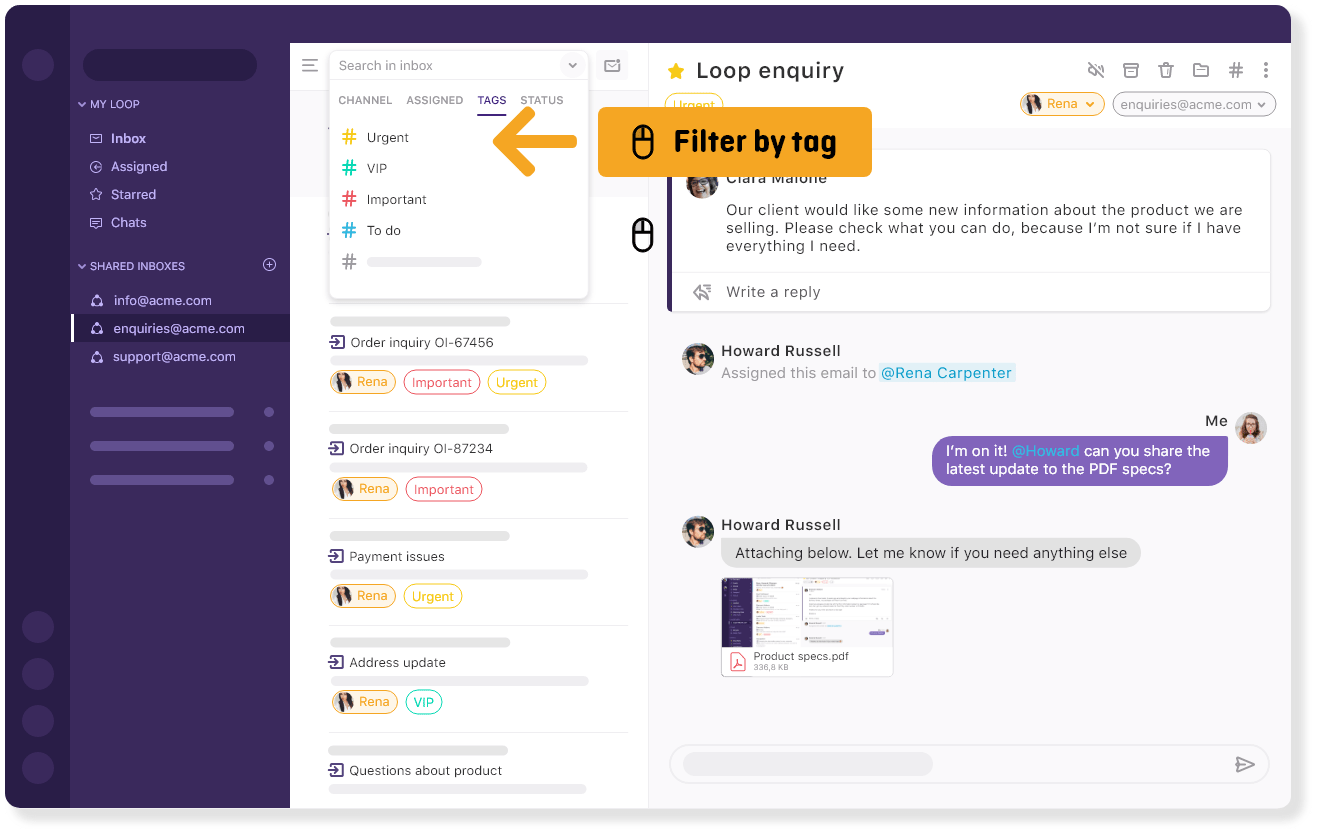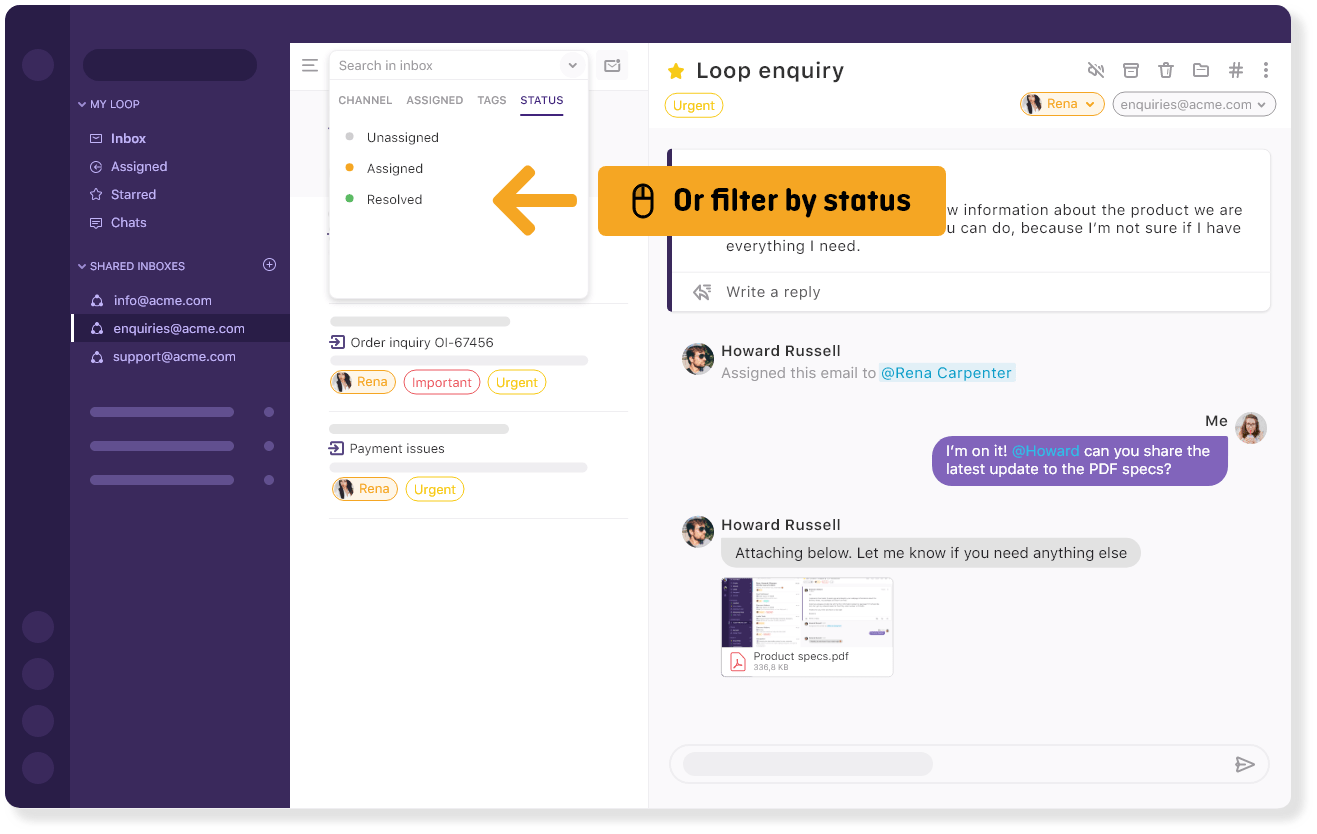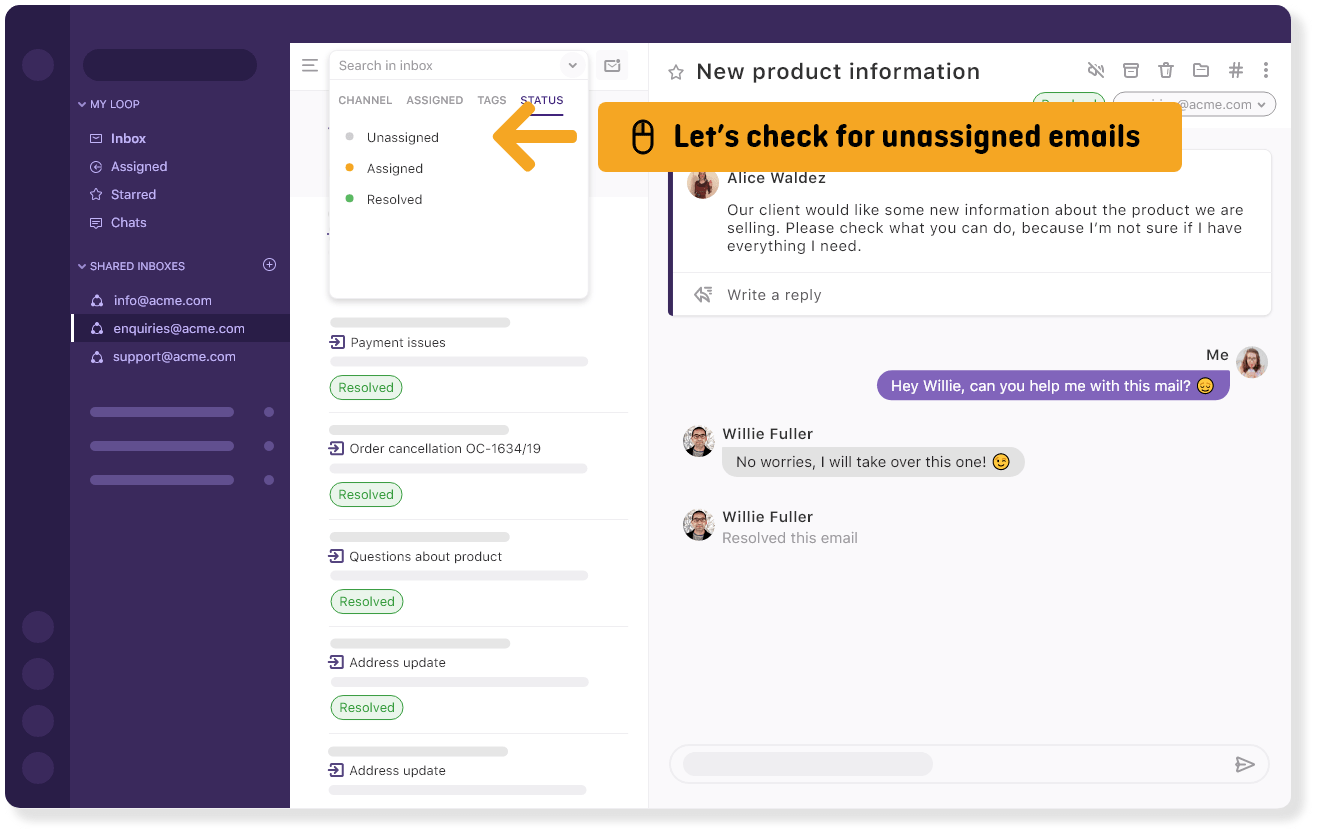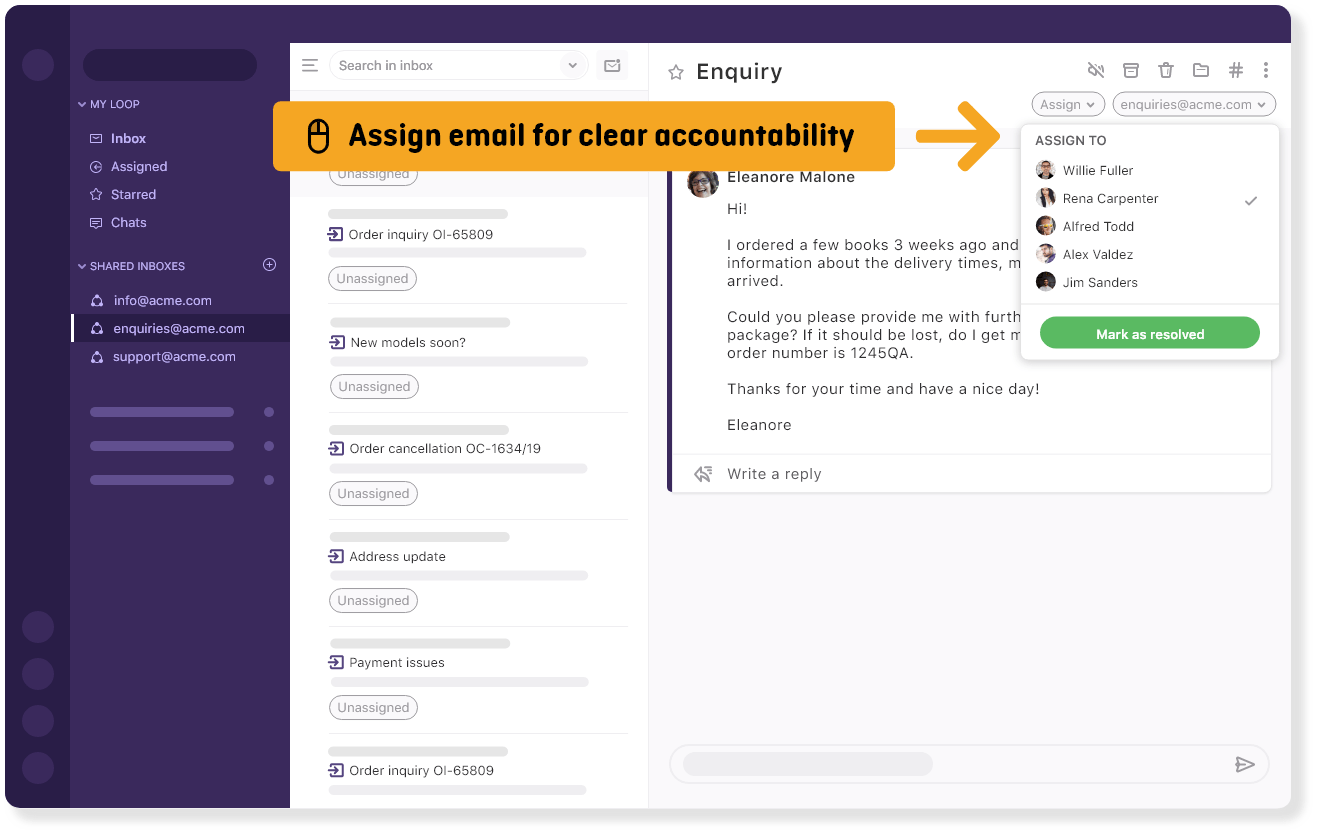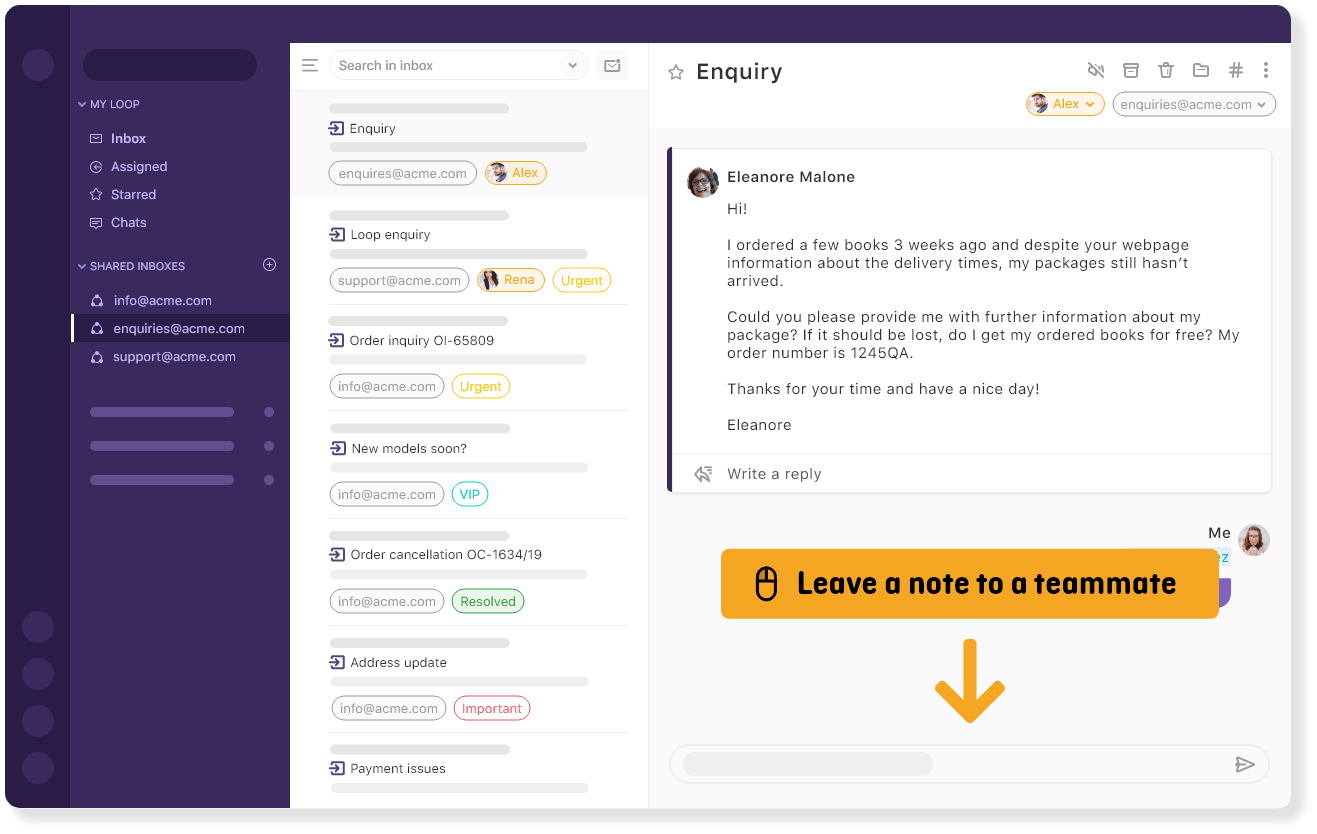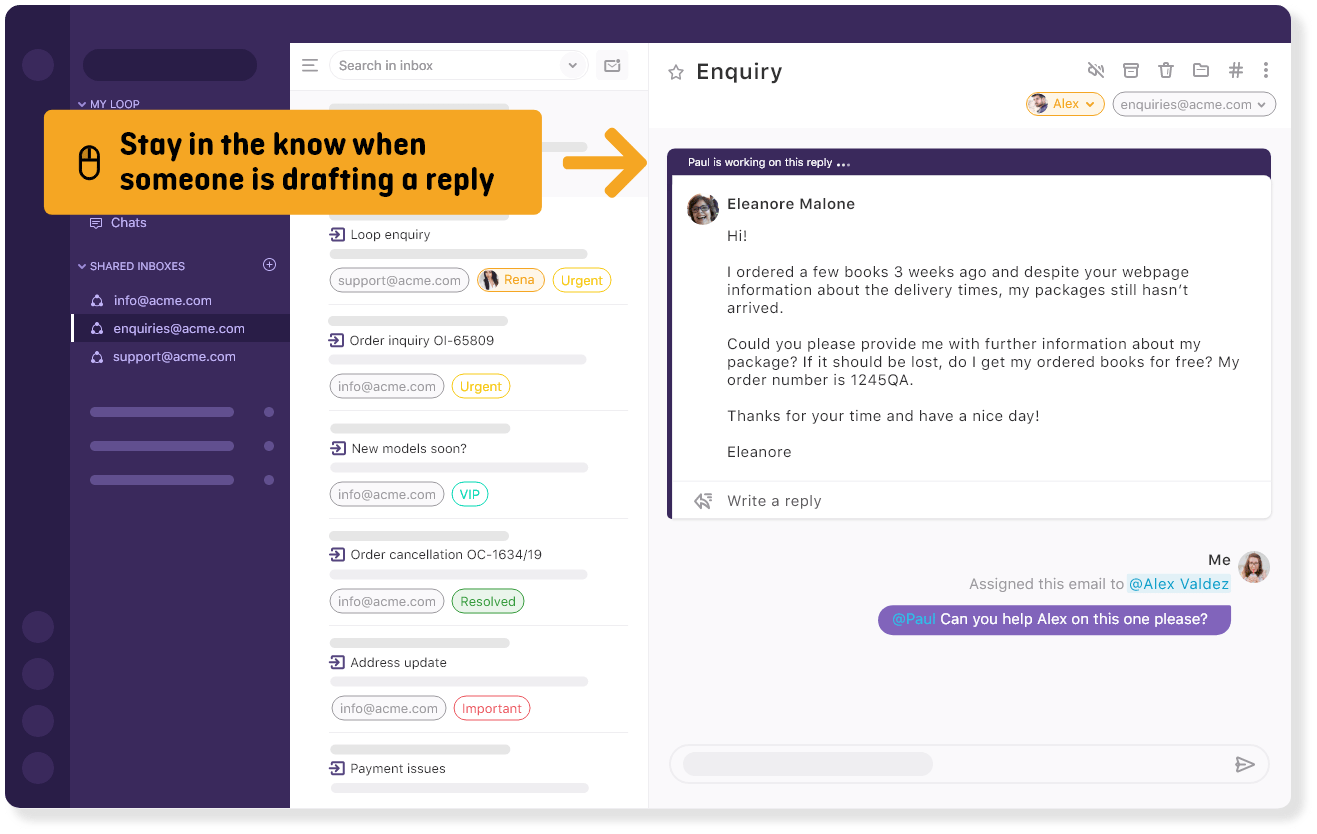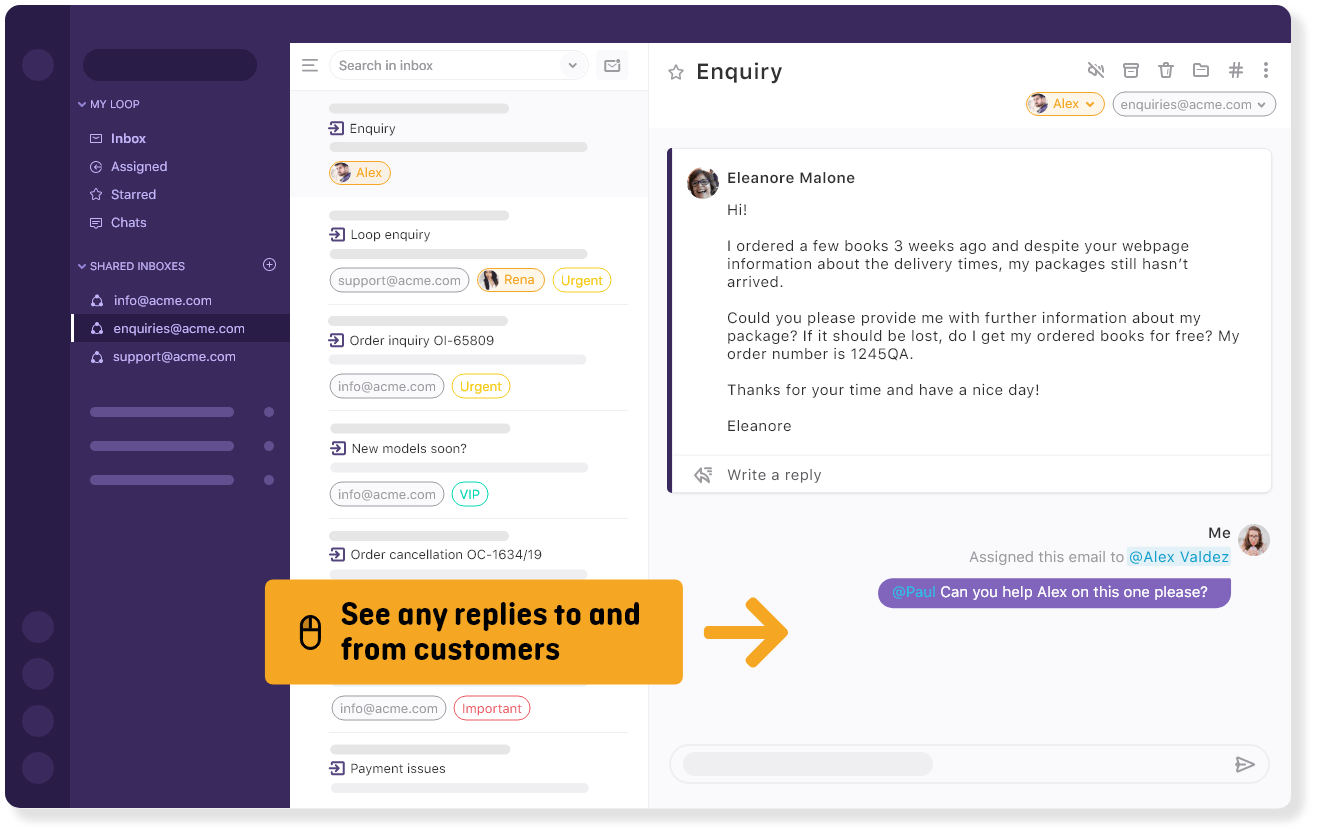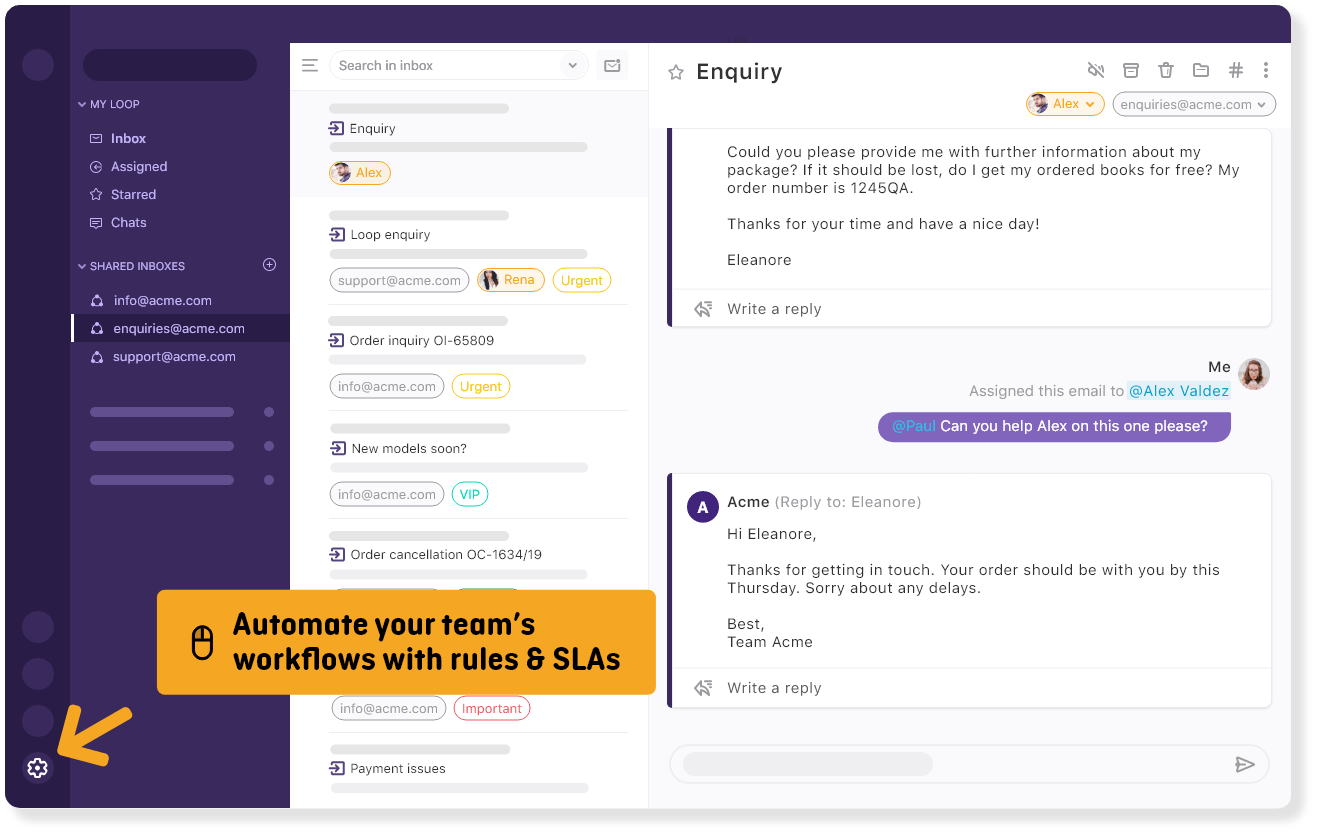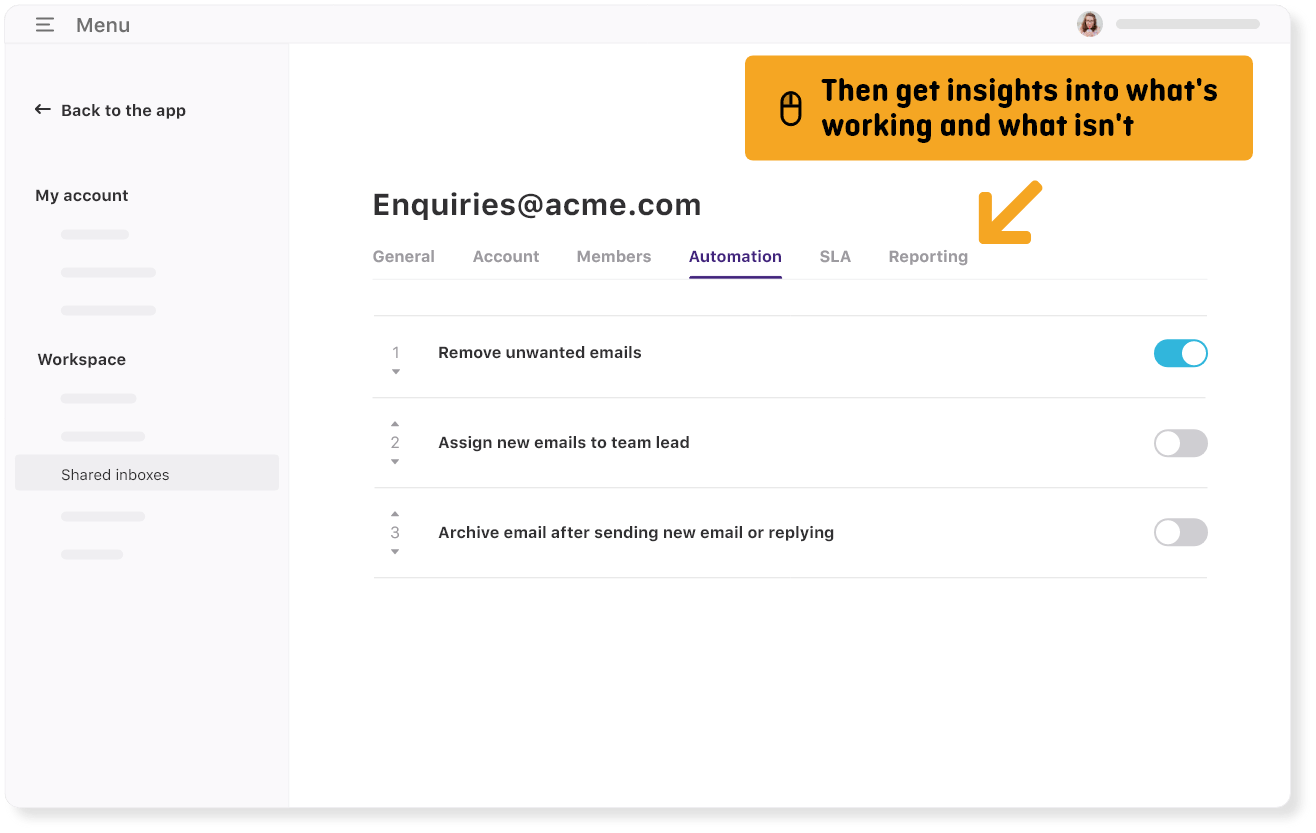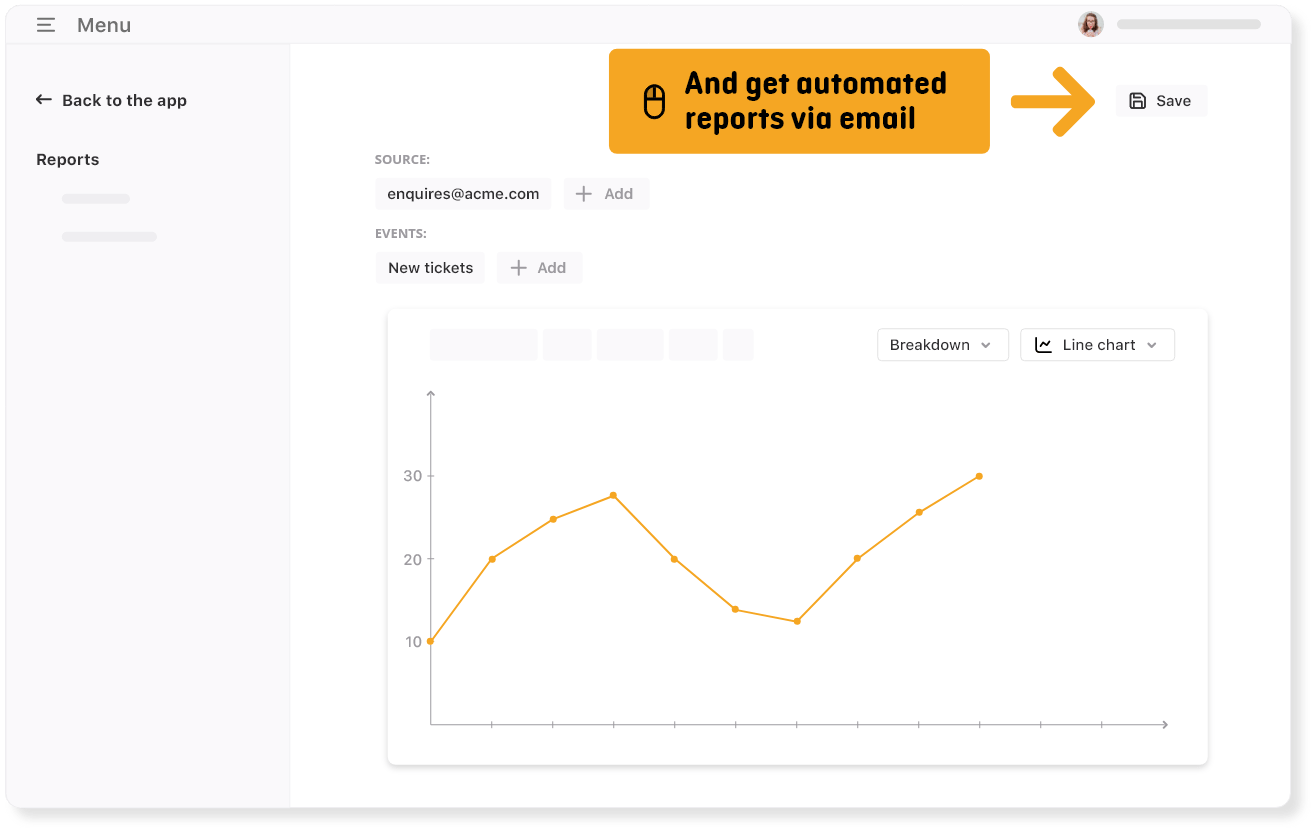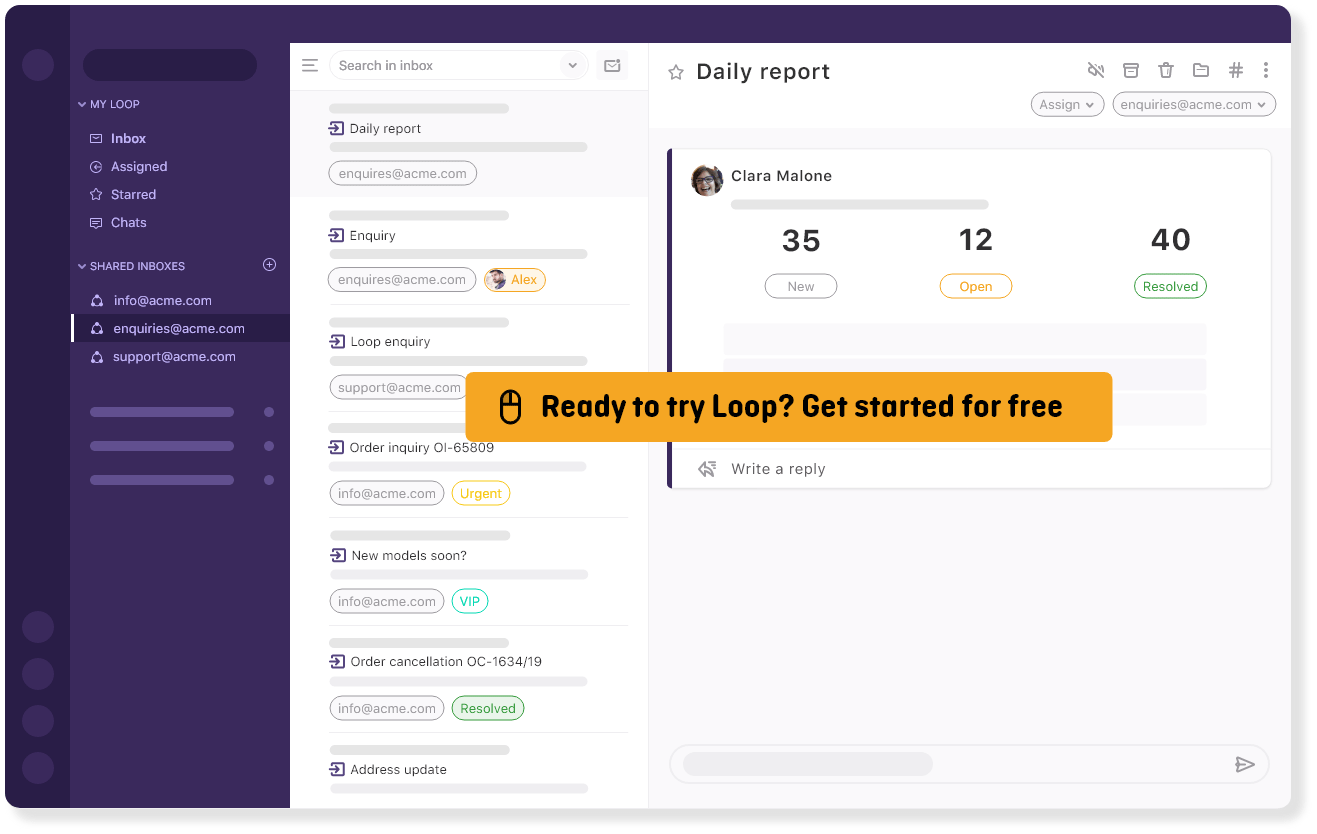 Great tool for managing
shared inbox
I love Loop. It helps me to manage my team. To collaborate & communicate. I love the ability to turn emails into actionable tasks. With Loop, I'm always on top of things knowing which email is taken care of and what issues we have with different tickets. As a team we are resolving things faster and more efficiently.
Franci Bacar, CEO of Goodish Agency
The
best shared inbox tool

I have found for a reasonable price

Loop Email provides an easy way to manage shared inboxes amongst our team. The software helps ensure that we never miss a customer query, and that we can respond to each customer email in a timely manner.

Andrew R., Director
Your current way of managing
emails as a team is likely broken
Chaotic & lacking
systems
Multiple team members logging into the same account, trying to determine what needs to be actioned
Results in lost
opportunities
Customer messages and
business transactions get
missed or forgotten,
resulting in lost revenue
Lacks visibility &
ownership
Lack of visibility or clear ownership leads to duplicated work and lower productivity

Email management
for the 21st century
Whether it's messages from clients, partners or your internal team, Loop helps you
manage all incoming emails in a simple email app.
Get your email inbox under control with smart filtering and organization tools for your entire team
Manage emails by assignign owners and enjoy the feeling of calm that comes from knowing no message will ever slip through the cracks again.
Resolve incoming emails within minutes, without chaotic email chains and logging into multiple apps.
Stop wasting time on busywork by implementing workflow automations, SLAs, & templated responses.
Optimize your email processes with insights and visibility into what's working and what isn't.
Loved by teams like yours
Get your emails under control
Try loop free for 14 days.
(Seriously, free. No credit card required. Cancel anytime.)