After seeing an ad for a CRM (Customer Relationship Management) software solution on YouTube and then hearing about it at a conference, you may start thinking about implementing one for your business. The selection of products available is mind-boggling and of course very tempting because of all the promises that they make.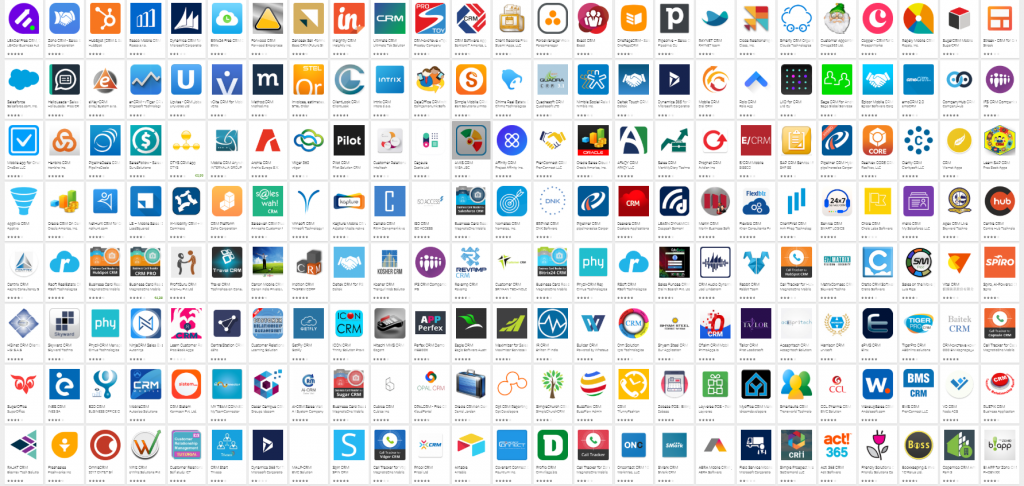 Deep down, however, you know you don't actually need one, but you also know your business has some has room for improvement. Is CRM software the right tool for you or is there something else that could make your work life easier?
The downsides of CRM tools
There are some important matters to consider before you implement a CRM tool in your business:
The price performance – While a monthly subscription probably won't break the bank, most businesses are paying for a large chunk of features you possibly will never use. If you decide to give it a go, know that many tools offer a free trial.
The learning curve and team adoption – The more powerful the tool, the longer the learning curve – your team is probably not too excited about learning new complicated software.
The time-consuming setup – Most CRM tools require at least a certain level of technical knowledge to set up and fine-tune to a company's case.
Don't get us wrong – perhaps you do need it. Perhaps you have a big daily inflow of customers, and you can't keep track of them, or you manage a large sales department, and your boss keeps asking for weekly reports which take up a lot of your time.
However, this often isn't the case, especially when we're talking about companies with up to 20 employees. Many small to medium-sized businesses don't necessarily need a CRM system with all the bells and whistles. In this case, implementing a big CRM software solution can even slow down workflows, cause frustration and create unnecessary expenses.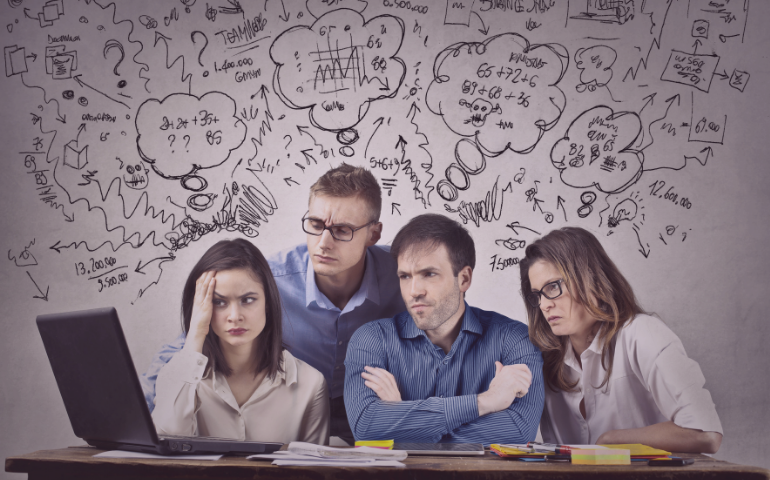 There's an easier solution
Rather than a fancy CRM tool, these businesses require a tool that helps them communicate better inside their business and with their teams. A tool that enables:
Transparency – The CEO or team lead never have to ask about the progress of a conversation with a certain client.
Simple sharing of important information – No more losing time endlessly sharing emails, texting and updating the team.
Automated organization – Skipping the usual step of sorting by folders, but rather focusing on the most important tasks.
Quick problem-solving with the team – Keeping clients happy.
Very fast team adoption and onboarding – Getting everyone working together faster.
This is where Loop Email comes into play. Loop Email is a platform built on your existing email account. It turns your inbox into a collaboration hub and as such serves as a great alternative to a bulky CRM solution.
Using it is simple and intuitive because it combines the best of the two most popular means of communication: email and chat messaging.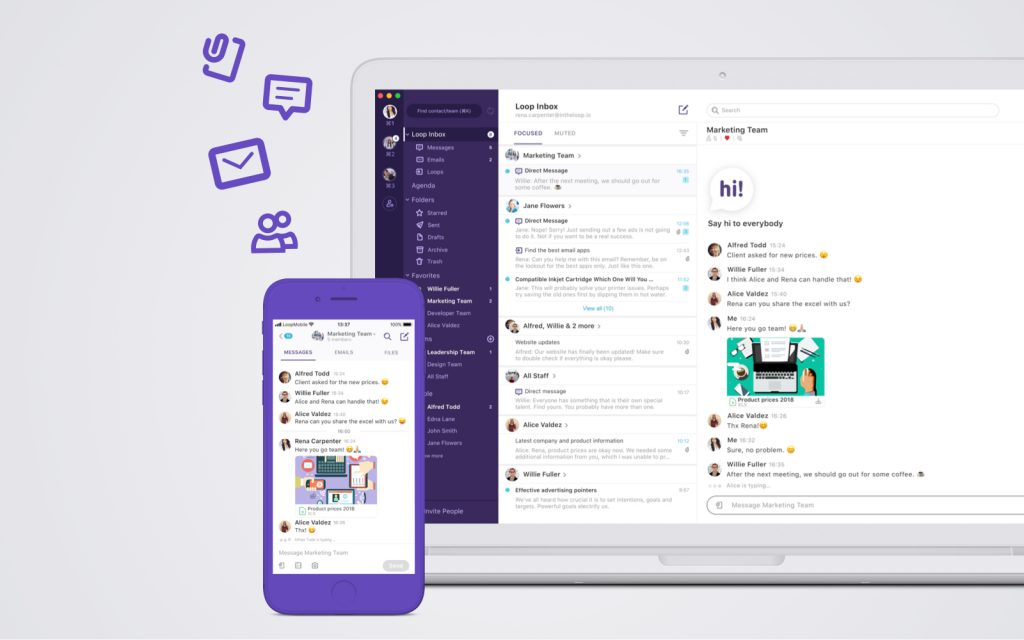 How do companies use Loop Email for CRM?
Sounds a bit abstract? Let's have a look at a few examples of how our users are implementing Loop Email to improve their workflow and manage their clients easier and more efficiently.

1. Two separate departments – working together
A customer or client has made an order for some PC monitors. He or she would like an update on the delivery status, so they decide to reach out to their point of contact, the salesperson or account manager.
With Loop Email, the salesperson no longer needs to forward the email or call the delivery team for a quick response. By using a feature called Loops,they're able to get the team or people from the delivery team involved in the conversation. Now, the salesperson and the delivery team can chat about the email from the customer or client in private and get to the answer faster and without cluttering each other's inbox.
2. Distributing tasks easily from one place
A translation agency gets many client inquiries every day. They must assign an appropriate translator from the roster to each job. The deadlines are tight, and it's time-consuming having to contact all translators to find out who can take over the job.
However, the project manager at this agency organizes his workflow on Loop Email. He gets an email from a client asking for a for a Spanish translation, so he loops in the entire Spanish speaking team. They can let him know who's available by replying in team chat. Because he has access to the original email, the translator already has all the files, so he can get right to work. With direct access to communication between the client and the agency, the translator's job is easier, faster, and more efficient.

3. Customer history at the tip of your hands
Loop Email improves external communication as well as internal. Let's take the example of a company that specializes in corporate gifts. The sales manager receives an email from a client who wants to reorder a bunch of promotional T-shirts they ordered a few months back.
The sales manager is using Loop Email to communicate. Here, each person has a dedicated channel where all their emails, files, and chats are archived. She can pull out the T-shirt design file to check it with the client and send it to the print shop. Inside the client's channel, she can also locate the original offer and prepare the new invoice in a matter of minutes.
---
Your business can run faster and more efficiently if you communicate and collaborate better. For that, we believe, you don't need multiple apps or a complicated software solution. Give Loop Email a try and see how your customer relationships can benefit from smarter team communication!