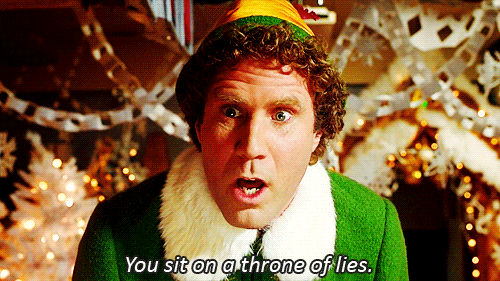 Stats don't lie: 44% of working adults confessed to checking their work email every day during the holidays and days off. Another 10% even checked their email every hour, yikes!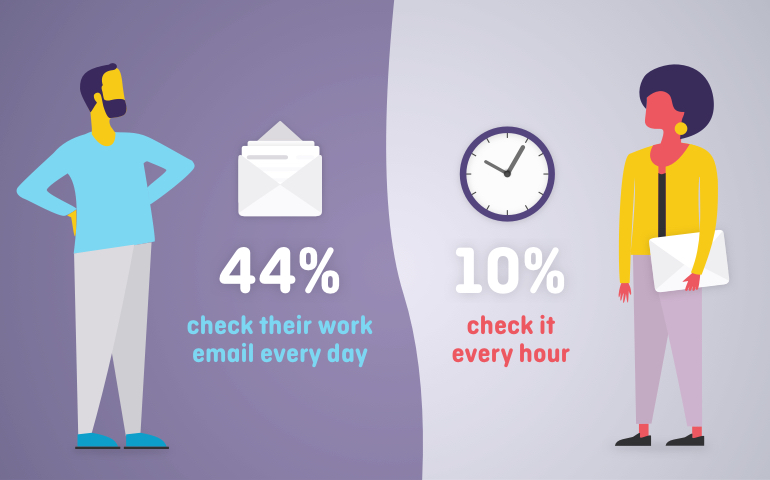 If you fall into the category of people who just can't ignore work during the festive season, we're here for you! We totally understand how hard it can be disconnecting from work.
Invite your inbox over for Christmas dinner

The fear of missing out is totally real. It's always tempting to check your notifications and see what is going on. You tell yourself if you check your emails now, the workload will be easier to manage once you get back to the office. It's a tempting thought because we all know how painful the post-holiday inbox is.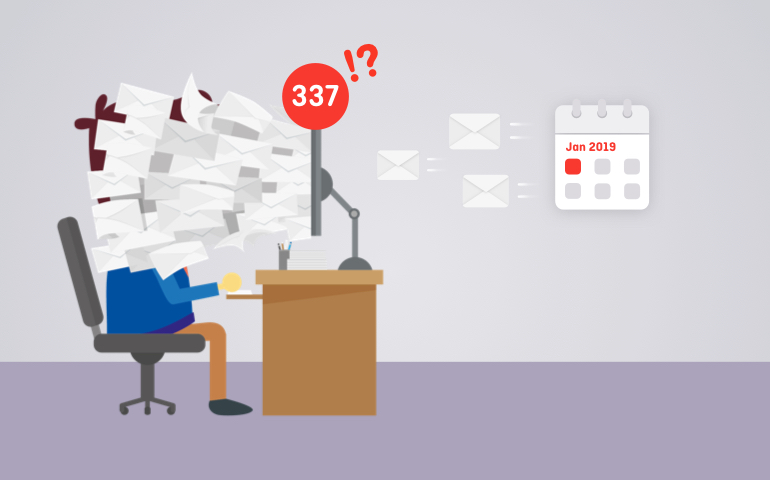 We prepared some ideas around how you can stay on top of your workflow and still sleep tight on the Silent Night.
All I want for Christmas is Mute

Not all emails are created equal, so it's important to prioritize. Instead of wasting time deleting or finding ways to ignore unimportant emails, you should mute them away. Loop Email enables you to mute contacts or teams so you aren't continuously notified of things that aren't critical to you.
This lowers your stress level and also cuts down distractions so you can spend more time with your family during the holidays.
This way you'll be able to focus on that one project you and your team can't drop during your days off. All the other emails, team chats and such will remain in the "Muted" section until decided otherwise.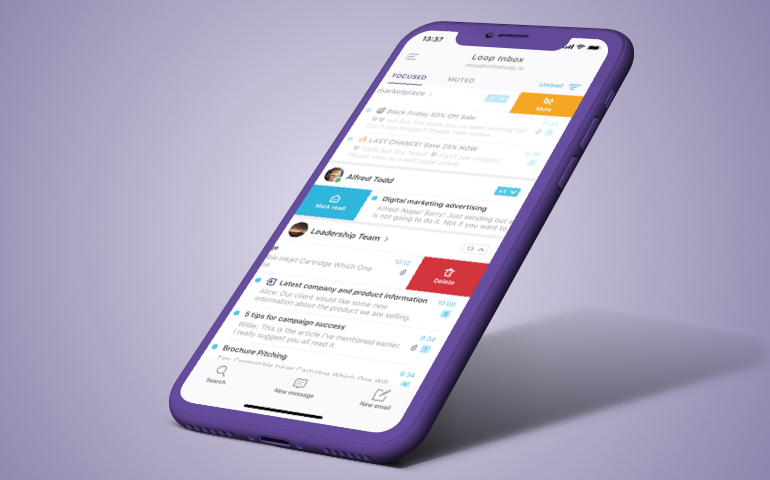 Rock around the one project that is super important

There is always that one project that needs monitoring 24/7. Now that you've cleared the email avalanche by moving the less important emails to the "Muted" folder, you're ready to tackle that one super important project.
Here is how Loop Email can help your team tackle this without stressing or spilling that eggnog.
You can manage the project within a team chat channel. This is where your team members can communicate directly and share crucial updates by using instant messaging within the email. Here you can answer questions or solve problems in real-time by seeing who is online.
Most projects also require several files and documents. Loop Email keeps all your files in one place; neatly archived and ready whenever you need them – take a peek under the files tab and see what you find.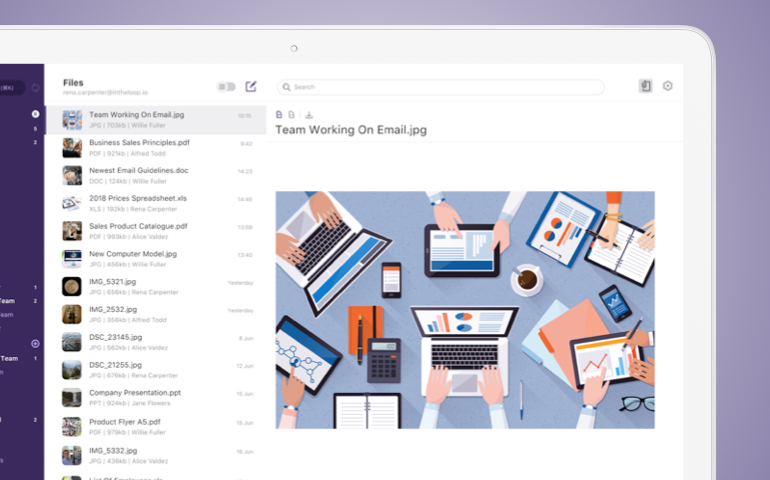 Jingle bells, Jingle bells, emails all the way
Even if a client fills up your inbox with requests for an update, don't let it ruin your holidays.
If the client jingles your inbox, you can simply loop in your team, so you can go over the specific matter with everyone and get to the answer quicker. No need to spam co-workers with unnecessary FWDs or CCs.
This way there is no need for you to go through all the emails in the inbox searching for the crucial ones. All of your looped-in emails, Loops, are stored in one channel. With one click you get a clear overview of the team's work on a specific project.
To sum up, we almost certainly won't change our habits overnight. We can try, though, to make a small step towards a more peaceful holiday season. With Loop Email you can have an enjoyable and meaningful holly jolly time and still be updated or looped in with your team, minus the chaos and stress.
So, give Loop Email a go and see the magic happen. And happy holidays!