Get your team's inbox under control
Pricing plans that suit every team
All the essentials to get your team up and running

| | |
| --- | --- |
| | 3 shared inboxes |
| | Email channels |
| | Basic email reports |
| | In-app support |
*per person, per month, billed annually, minimum 3 users
Comprehensive communication hub with automated workflows

| | |
| --- | --- |
| | 10 shared inboxes |
| | Email channels |
| | Automated workflow rules |
| | Personalized reports |
| | In-app support |
*per person, per month, billed annually, minimum 10 users
For teams that need dedicated support and custom add-ons
| | |
| --- | --- |
| | 10+ shared inboxes (pay per additional) |
| | Email channels |
| | Automated workflow rules |
| | Custom reports |
| | Dedicated support |
| | Custom migration |
*per person, per month, billed annually, minimum 30 users
All the essentials to get your team up and running

| | |
| --- | --- |
| | 3 shared inboxes |
| | Email channels |
| | Basic email reports |
| | In-app support |
*per person, per month, billed monthly, minimum 3 users
Comprehensive communication hub with automated workflows

| | |
| --- | --- |
| | 10 shared inboxes |
| | Email channels |
| | Automated workflow rules |
| | Personalized reports |
| | In-app support |
*per person, per month, billed monthly, minimum 10 users
For teams that need dedicated support and custom add-ons
| | |
| --- | --- |
| | 10+ shared inboxes (pay per additional) |
| | Email channels |
| | Automated workflow rules |
| | Custom reports |
| | Dedicated support |
| | Custom migration |
*per person, per month, billed monthly, minimum 30 users
Not sure what plan you need?
Get in touch to chat about your use case
Frequently Asked Questions
How does Loop's pricing work?
First, you pick a plan that would suit best to your team. Then you buy a license for each of your team members. You can add as many team members as you'd like, no matter which plan you pick. You can also choose whether you'd prefer to be billed monthly or annually.
Will you charge me during the 14-day trial?
No, you do not need to add any credit card information during your 14-day free trial so you will not be charged until you subscribe to one of the paid plans.
What forms of payment do you accept?
You can purchase Loop subscription with any major credit or debit card.
We need to change the number of people in our team. How will that work?
You can add new members to your team, even after you've purchased a license. Simply add on additional licenses to cover the growth of your team.
How secure is Loop?
Loop considers the security, confidentiality and availability of your information to be of the upmost importance. It is policy that manifests itself through all aspects of the delivery of our Services, including the infrastructure our Services run on and all Loop personnel. Loop's approach to information security management is based on adherence to best practice methodologies such as ISO 27001, regular third-party penetration testing and close monitoring of customer security requirements. You can find more information in our
Privacy Policy
.
How do I cancel my subscription or my trial?
During the 14-day free trial, you're not being charged, so you can simply let your trial expire. If you've tested Loop and would like us to delete all your information even before your trial ends, simply reach out to us.
To cancel your subscription, go to Loop > Settings > Subscriptions and proceed there.
Where can I find answers to more questions?
A
great tool

for
managing shared inboxes

I love Loop. It helps me to manage my team. To collaborate & communicate. I love the ability to turn emails into actionable tasks. With Loop, I'm always on top of things knowing which email is taken care of and what issues we have with different tickets. As a team we are resolving things faster and more efficiently.

Franci Bacar, CEO of Goodish Agency
The
best shared inbox tool


I have found at a reasonable price

Loop Email provides an easy way to manage shared inboxes amongst our team. The software helps ensure that we never miss a customer query, and that we can respond to each customer email in a timely manner.

Andrew R, Director
Loop Email is a
critical component

of our daily operations

They have been amazing. Every need I have posed before them – they have met with a solution. Not only that – they have asked for my input and incorporated it into software updates. It has been a great experience all the way around.

Jamie J, Technical Support Operations Manager
Switch from email overwhelm
to an organized team inbox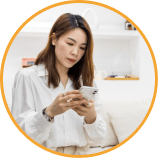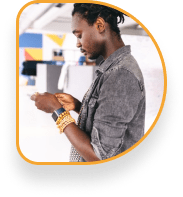 Shared inbox
Managing emails as a team has never been simpler. Use Loop's shared inbox to make collaborating on customer communication a breeze.
Team collaboration
An all-in-one team communication tool. Chat 1-2-1 or with an entire team and get work done where you already spend most time – in your inbox.
Workflow automation
Cut the busywork so your team can focus on what matters. Loop's powerful automation engine means you can customize Loop to fit your team.
Take control of your inbox.
Try Loop free for 14 days.
(Seriously, free. No credit card required. Cancel anytime.)