The best
Outlook alternative

for teams

Loop is a new way to manage emails as a team, unlocking collaboration inside the email inbox. Simplify and organize customer emails, and chat to your team all from one app.

Six reasons why teams choose Loop instead of, or alongside, Office 365
Reason #1
Loop is an all-in-one inbox optimized for teams
Reason #2
Loop has built-in accountability and visibility
Reason #3
Respond faster with side chat directly on email threads
Reason #4
You can automate workflows beyond Outlook's capabilities
Reason #5
With Loop you discover insights to drive your metrics
Reason #6
Loop is simple to set up and simple to use
Unlock teamwork right inside the email inbox
Loop is a new way to manage business emails as a team. It helps teams collaborate efficiently and with ease, all in one app.
Reason #1
One tool instead of constant switching
All conversations are neatly organized and accessible in one app. Loop brings emails, team chat, and collaboration into one view, so your team can do what they do best without having to switch tools.
Reason #2
Built-in visibility and accountability
With Loop your team has a shared perspective on emails. You can assign emails to teammates to make it clear who's responsible for replying and have full visibility into what's going on.
Reason #3
Side chat on emails
With Loop you can comment and @mention teammates directly on email threads. This means you don't have to forward an email or send a message in a different app in order to discuss it with your team. Instead, enquiries get seamlessly resolved within minutes.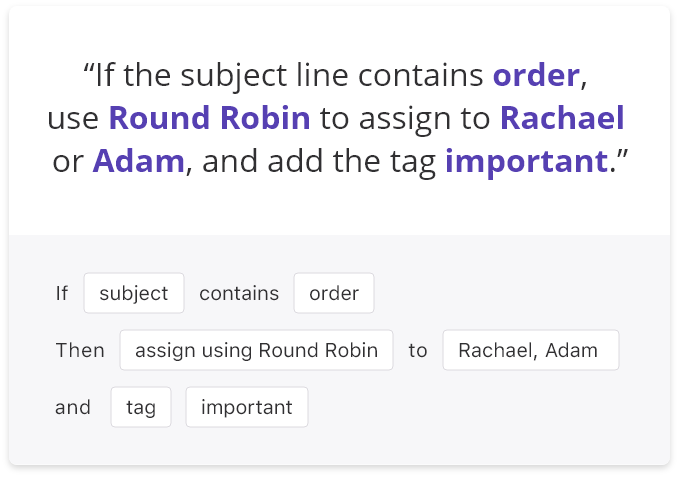 Reason #4
Automate your workflows
With Loop you can set up complex and customized rules to automate your personal and team workflows beyond what Outlook offers. Set up SLA nudges, assign automatically or organize shared inboxes with team tags.
Reason #5
Discover insights that drive metrics
Loop brings powerful analytics that help teams create custom reports, measure team and individual performance, and understand key metrics like first response time.
Reason #6
Simple to set up, simple to use
Loop is a simpler alternative to Outlook. Outlook's interface and multiple apps can feel complex and involve considerable training. Loop has been designed for simplicity, so that even the most non-technical teams can get started in minutes.
Loved by teams like yours
A simple yet powerful
Outlook alternative
Try Loop Email with your team today.