The simple and affordable alternative to Front

Loop Email is the best shared inbox I have found at a reasonable price. There are not many alternatives currently available and the handful of competing products that are available are considerably more expensive.
Andrew Rusell, Director at Pentagon Corporation Ltd, April 2021

Six reasons why teams choose Loop over Front app
Reason #1
Loop is simple to set up, and designed for non-technical teams
Reason #2
Loop is an affordable shared inbox tool, for teams of 5 or 50
Reason #3
You'll get 1-2-1 support no matter the size of your team
Reason #4
You can customize your view to show your most important channels
Reason #5
With Loop you don't need a separate team communication app
Reason #6
You'll get full email history and the ability to work offline
Simple to set up, simple to use
Loop is a simpler alternative to Front App. Front's interface can feel complex and involves considerable training. Loop has been designed with the simplicity of an email inbox so that even the most non-technical teams can get started in minutes.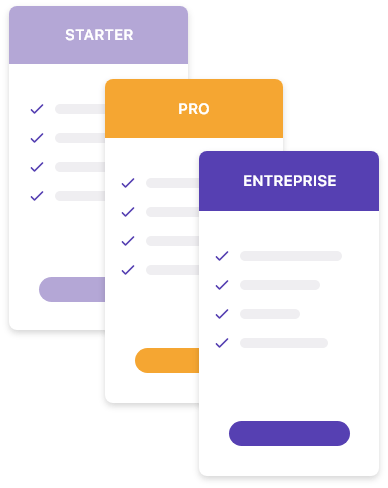 Affordable for teams of any size
If you're looking for an affordable FrontApp alternative, Loop's a great choice. Our pricing plans start at just $10 per user per month, ensuring Loop can work for all teams, not just for those with large budgets.
In-app support for all your questions
With Loop you get 1-2-1 support right inside the app. Ask questions as you're getting started or book a personalised Zoom setup call, no matter the size of your team.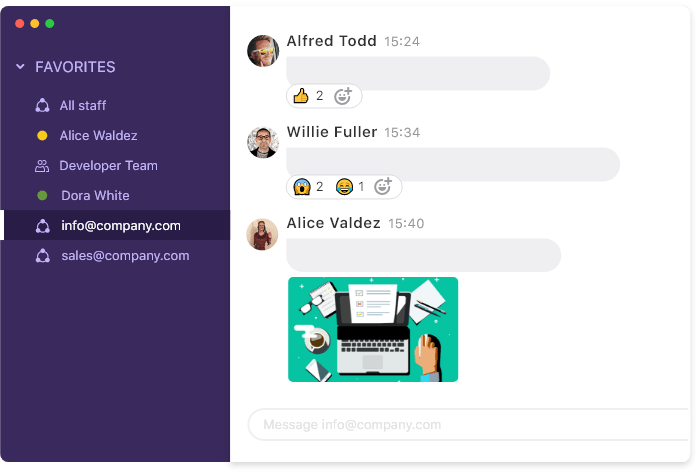 Customized view of what's important
Achieve the feeling of control in your email inbox by filtering out the noise. With Loop you can customize the sidebar with your most used shared inboxes, contacts or teams and have easy access to what's most important.
A simpler way to collaborate
Looking for a FrontApp alternative that fully replaces multiple team communication tools? With Loop it's easy to chat 1-2-1 and in teams, whether you need context on a specific email, or want to start a standalone discussion. No need for multiple apps.
Works offline with full email history
Having the full context is crucial when dealing with customer messages. Front allows you to import only up to 100K email messages, so if you need more history, it could be a problem. With Loop, you'll be covered, online and offline.
Loop has all the features you need,
without the clutter

Shared inboxes managed by a team
Manage emails as a team with a streamlined tool focused on delivering the best shared inbox experience.

Assign & Resolve for clear ownership
Each message has a clear owner so that the entire team knows who's in charge of responding.

Unified view of all messages
Get focused and organized with a combined view of messages, no matter which inbox they come into.

Automated workflows, SLAs & in-depth reporting
Set up rules that automatically organize incoming messages & get the insights to keep improving.

Templated responses
Create templates that your team can use whenever they're responding to a message.

Works with all email providers
Gmail, Outlook, Office 365 or IMAP. Loop works seamlessly no matter what email provider you're using.

A simple yet powerful
Front alternative
Try Loop Email with your team today.